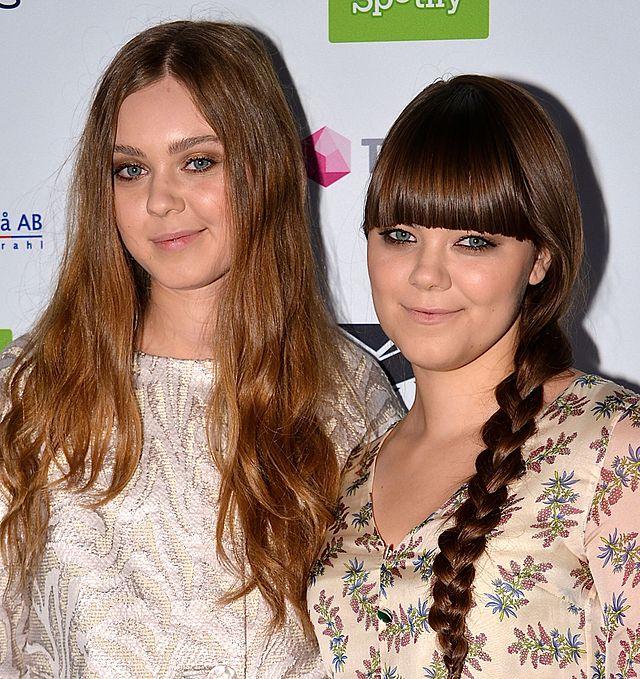 Swedish sisters Johanna and Klara Söderberg, first splashed across international headlines in 2008 with their stripped-down cover of the Fleet Foxes ditty, "Tiger Mountain Peasant Song." (Those plaid shirts? The forest backdrop? Their honey-dripping harmonies? It's just sa-weet.) While they were already well known in Sweden—they were signed to Rapid Records seven years ago—the rest of universe had yet to hear their ethereal warblings.
At the time of Tiger Mountain, Klara and Johanna were only 14 and 17 respectively, so they could only play on weekends (adolescence is such a bitch!) but the pint-size duo wasted no time in leveraging their viral video to stardom. They dropped an EP in 2008 and have since made three full length studio albums while extensively touring the world playing at festivals and generally being talented and adorable on T.V. 
The haunting harmonies and country-folk vibe are some of sweetest sounds we've heard since Simon and Garfunkel and their new album, Stay Gold, is no different. It's safe to say that First Aid Kit is our lady crush du jour. 
Listen up to the single, My Silver Lining.