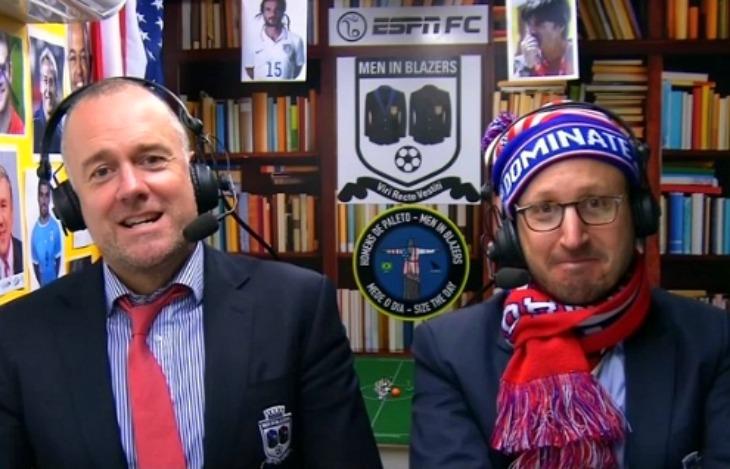 Team USA's World Cup dreams are over, crushed by Belgium in overtime. But hey, they had a good run and defied the odds to get into the round of 16 at all. Need more consolation than that? Well luckily, we have a bit of cheer from "Men in Blazers."
This British podcast duo has done their damndest to bring some levity to the games on behalf of ESPN, and they're at our aid yet again, providing a recap of some of the best and most absurd moments of the World Cup thus far. From an embarrassing free kick trip, to a coach's hygiene infraction, to some American players being (awkwardly) badass—this is a video collage not to be missed.
So buck up, enjoy these reminders of glorious soccer moments, and enjoy stress-free viewage of the rest of the games.