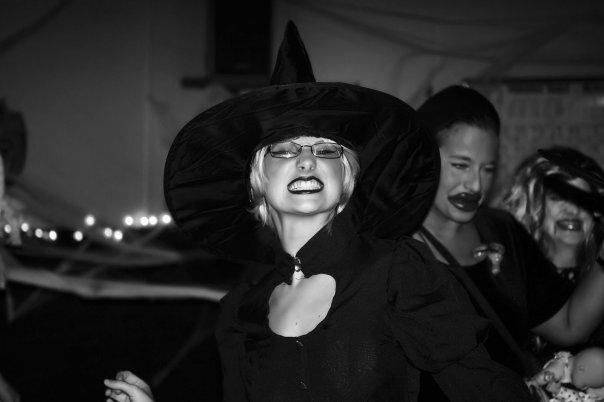 Happy Birthday Jo! We not going to ask (or even Google) you how old you are 'cause that's rude (and we're keen on believing you're immortal, anyways) but we did want to do something special for you on this most momentous day. So us Ravishers got our coven together and made you a mixtape to honor the wily witch in all of us.
Kelley Says: Magic—The Knocks
Let's see... fire burn and cauldron bubble... I definitely am going for 'Magic' by the Knocks. Why? I mean, not to diminish any of good ol' 'arry Potter's accomplishments, but this song is confirmed magical—as is the band. Their concerts are enchantingly fun.
Giana Says: Poison—Alice Cooper
I love this jam. Come on, haven't we all been stuck on someone who is simply no good? The rush of being around that person is incredible, but we know it's bad. That, let's be real, makes it even better. .
Katie Says: She's Not There—The Zombies
This song not only rocks but has this really eerie sexy vibe about it. Any women worth her salt wants to both be this girl and also to wring her manipulative neck. It's confusing and very very witchy.
Flora Says: Babooshka—Kate Bush
For some reason, and completely unrelated to the lyrics, this song—and Kate Bush in general—is the epitome of witchy magic. The sword-swinging Bush, the mumbly, magical curse-like singing, the costume—it's all so wonderfully mystical.
Aubrey Says: I Put A Spell On You—Nina Simone
Nina (yes, we're on a first name basis) is on my playlist, smartly called Jazzymai, for the days I call "Aubdays" where I just do whatever I want and I don't have to listen to anyone I don't want to. These nights to myself pretty much always consist of sassy jazz classics and wine. "I put a spell on you" totally speaks to my inner witch!
Nikki Says: Magic Man—Heart
Setting aside a general love for all things Heart-related (if you don't love this group, we can never be friends), this song is indeed magic.