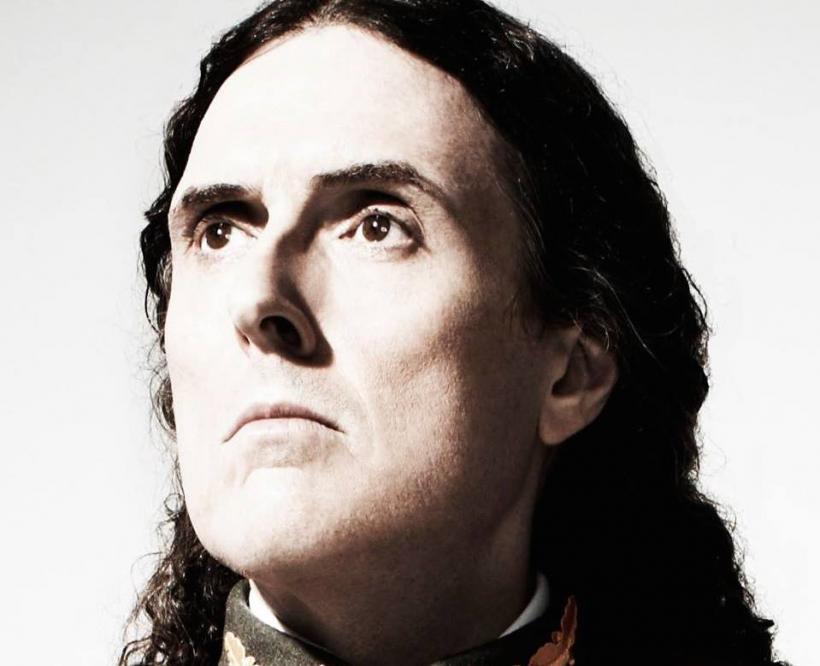 He looks so serious—and so ready for the Super Bowl (Credit: Facebook)
Justin Timberlake. Prince. Madonna. Beyonce. Weird Al?
For this year's illustrious Super Bowl halftime show, typically a platform for the shiniest of musical superstars, fans are petitioning to have none other than Weird Al perform. And, really, why not? The man's been around for a few decades now, but people are still lapping up his humorous spins on popular songs. (I mean, how could you not adore something like "Foil," his song about conspiracy theories that parodies "Royals"? It's comedy gold, people!)

Using a complex analysis, we've determined that Weird Al would, in fact, make perfect sense for the show. For one thing, there's precedent for trying something strange. In 1989, the halftime show act was Elvis Presto, a sequin-adorned Elvis impersonator who did magic tricks. Certainly Weird Al would be a better novelty act than that.
Plus, it's hard not to love the idea of Weird Al opening the show with what is arguably his best song—"Smells Like Nirvana," a parody of the grunge anthem "Smells Like Teen Spirit," which opens with the line, "What is this song all about, can't figure any lyrics out." So true! So funny!
Now imagine Weird Al crooning this in a dark and massive football stadium illuminated with lighters and filled with the sounds of screaming fans. That's a surreal scene we can definitely get behind.