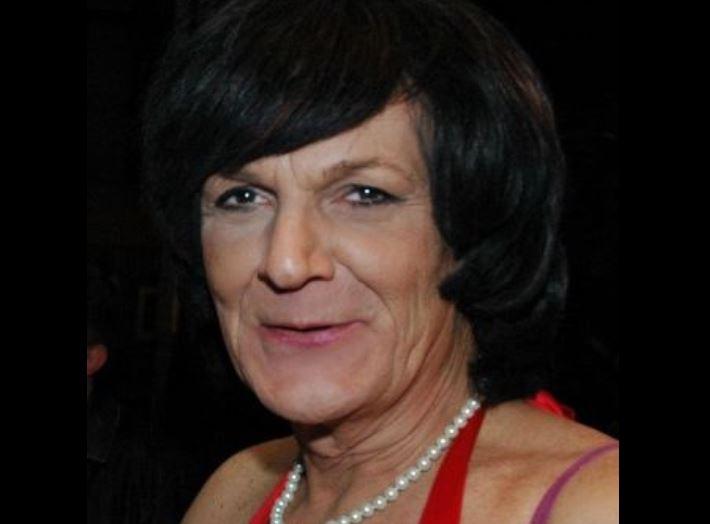 Paula Overby (Credit: Facebook)
One need only look at the Oval Office to see that when it comes to politics, we've got a bit of a gender discrepancy. In this weekly roundup, we focus on powerful political women in the news who are helping to break the proverbial glass ceiling of policy-making around the world. Politicos, move aside. We bring you . . . politicas. For more on female politicians to watch, click here.
Paula Overby
Paula Overby is a quality-assurance analyst, community activist and educator hoping to usurp long-time Republican incumbent John Kline to represent Minnesota's 2nd District in Congress. Running on the independent ticket, she hopes to reform the campaign finance system, further reduce the cost of health care, embrace more renewable energy strategies, and curb ethnic and racial discrimination in the social justice system.
Oh, and also, she's a trans woman.
While some day in the distant utopian future, this won't warrant any mention at all, in today's world it does. It's believed Overby is the first openly transgender person to ever run for Congress in the state—so any potential win would be historic in nature.
That doesn't mean she wants her gender identity to define her, though. Last year, she told the St. Paul Pioneer Press:
"There is a significant level of prejudice that exists against transgendered people. Some people will see this as a mark of enormous courage. There are other people who won't vote for me because of it."
But, she said, she wants voters to focus on her viability as a candidate, not the fact that she happens to be trans.
Said candidacy is an important one, as she brings significantly different views to the table than Kline, who previously voted against LGBTQ employment protections and same-sex marriage—and who also sought to repeal the Affordable Health Care 54 times and voted against funding climate change studies.
Watch Overby's campaign video below, in which she claims, "People are fed up . . . We need to bring back freedom, individual liberties and individual responsibilities. We need representation that represents the people."
Marina Silva
Previously, we covered the battle between two women—incumbent Dilma Rousseff and Marina Silva—to become president of Brazil. This Sunday, the country will hold the first round of its election. And as it stands now, while Rousseff is leading in the polls, it doesn't seem likely either candidate will win a majority of the votes—meaning a runoff in three weeks is a real possibility.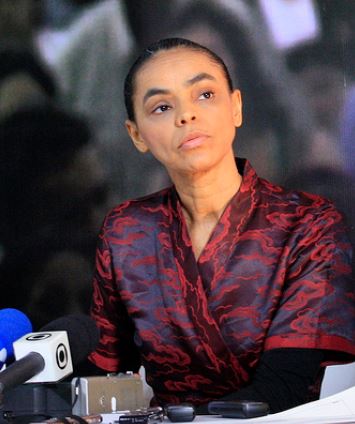 In anticipation of the voting, the National Journal ran a story this week looking at what a possible Silva win could mean for the environment. A former Green party candidate and environment minister, Silva has a track record of taking on powerful agro-business and industrial groups to protect the highly threatened Amazon. The National Journal notes that "a Silva victory would . . . have global ramifications, particularly for the environment"—though it also concedes that it's hard to know exactly how her background would translate into presidential action.
A Silva victory would be historic in other ways, too: She would be the first black citizen to win the presidency, and the first evangelical president in a country with the world's largest Catholic population.
Rousseff, meanwhile, remains an interesting candidate herself; the popular current president has a background in socialism and once landed in jail due to her ties to guerilla Marxist groups.
In short, it's one hell of a riveting election to determine who leads the world's fifth-largest country. We'll be watching with baited breath.
Hillary Clinton
The big news in Hillary-World is, of course, that she's now a grandma: Chelsea gave birth to her daughter Charlotte on Sept. 26. The news was met with the requisite ridiculous media coverage, including an an analysis of how Chelsea's post-baby style copied Kate Middleton's and a Yahoo News piece about an astrologer predicting that little Charlotte could become the next Secretary of State (hey, no pressure, kid).
Meanwhile, Hillary has used the news to refine her women's rights platform. At a convention in Miami, she added this line to her usual remarks:
"I think my granddaughter has just as much God-given potential as a boy who was born in that hospital on the same day. I just believe that. That's the way I was raised."
Don't mess with a new grandma pushing for women's rights.