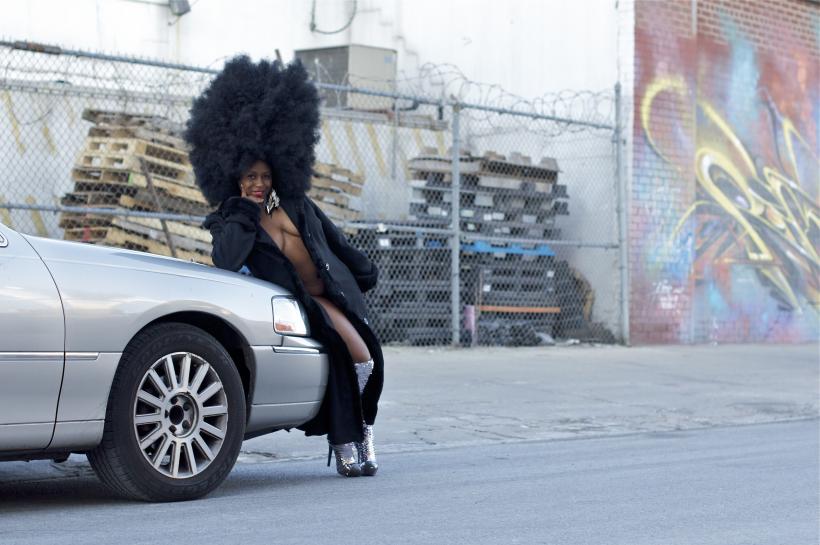 This is a guest post by Akynos, aka The Incredible, Edible Akynos, a burlesque performer and entertainer. To read more perspectives on the sex work industry, click here.
Who knew that becoming a woman involves becoming a whore?
In these modern times, the sexual freedom of women has been so constrained that the only way to be deemed upstanding is to adopt a virgin mother persona.
Respectable women don't swear or sleep around. Their entire lives are to be spent hanging onto the hope of marrying some man of their sad dreams and obtaining some bloodsucking job, all the while reserving their sexual energy for this one man—forever. One man who, I may add, due to the perplexing double standard of our society, may deem it his divine right to fuck any woman he damn well pleases, because he is a man.
Shamed into sexual suppression, the female should never resort to acts of sexual expression because she'd be deemed unholy—unworthy of love, a social outcast. And when faced with opportunities to fuck mindlessly she should never look for monetary gain. 
Giving up pussy for free, though still morally deplorable, is slightly more respectable and forgiving than accepting cash for leasing prized sexual energy. Energy that, when lacking an outlet, can make anyone go insane. It's like trying to exist without the sun; how is it even possible?
In a misogynist, sexually repressive culture, where men still earn more than women, jobs are scarce, college education is proving to be a farce, and far too many men emotionally and physically take advantage of females without repercussion, how can a bitch redeem herself?
She can take a stand and refuse to be played like a mindless twit. Despite the misogynist nature of our society, the fact remains that pussy is still power. And sex—it still sells. The good girls aren't the only ones that finish on top. Selling sex can be the way men learn how to treat women. And how women can learn their proverbial worth.
When one grows tired of the duel rat races of chasing love and money, one solution is to slit your wrists—another is resorting to whoring. The first time you sell yourself can feel like a first hit of heroin, like a spiritual reawakening to those who've lost their faith. One realizes that there's power between their thighs, in their touch—in their very presence. One witnesses the healing of the lonely souls that walk through one's doors, even if all they want is a quickie and you never lay eyes on them again.
You learn to say no to situations you deem not worth your efforts because, like clockwork, something better always comes along. You learn that some of the best-looking guys aren't always the best pleasers. And that even the best-looking guys will pay for it.
A greater love of the self grows, confidence overflows. Not only do you gain financial means, but where you once believed you were ugly, you find that many, many people find you so attractive they are willing to spend money on it. 
You learn that giving sexual energy is a gift that springs from inside you. Even though society says it's an inappropriate way to make a living, it makes you feel like an upstanding citizen every time you spread your legs. You conclude that there are many ways to give energy and that one way or another, we're all leasing ourselves out.
You realize the importance of protection during sex—more than ever before. Because when you were with a single person, you were often careless. But now that sex is your business, you are cautious with your many partners. How else would the bills get paid if you were suffering from a sexual inconvenience that you could have avoided?
Where you were once insecure and allowed love interests to step all over you, you now realize you have power—because you have choices. Because at almost a moment's notice, you can get money. You realize that when a person pays you, they are more inclined to respect you. Purchasing sex gives it a different dynamic than when it is offered up for free. 
Before you became a whore you were an insecure child, doing for free that which could set you free. You weren't a woman then. But oh boy are you one now!