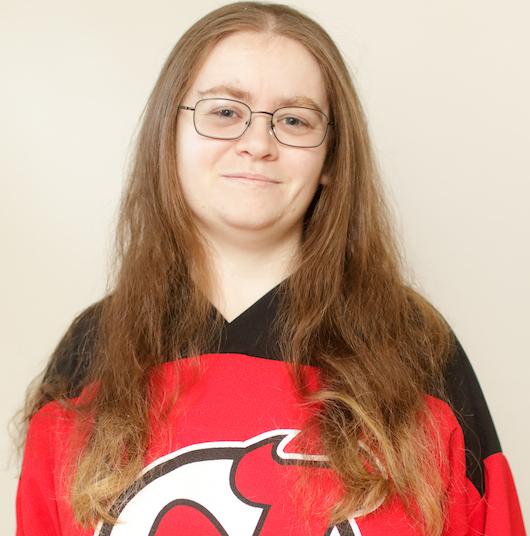 Voices from on and off the field sound off on sexism and gender inequality in sports. You can read other articles in the series here. Have a perspective you'd like to add to the discussion? Email us at ravishly@ravishly.com. 
Sarah Jane has been following sports for most of her life, but still gets asked who her favorite-hot player is. She does not think that's cute. She also writes for The Pink Puck since 2013. And can be found screaming at the Devils rookie d core @batmaneatsbabie.
The You Can Play Project was launched in 2012, dedicated to getting rid of homophobia in sports, with its original campaign based primarily in the NHL. Most in the NHL seemed to understand that a gay player would be a great addition in a locker room, either because players have gay family members, or because a large portion of the players come from progressive countries where gays have more rights than in North America (for example, same-sex relationships have been legal in Sweden since 1944). That is all fine, because the name "You Can Play Project" is based on the idea that "if you can play, you can play"—meaning it doesn't matter what you are. If you are good at sports, the locker room won't care.
Of course there are problems with that idea, but the You Can Play Project represents the baby steps that sports society needs in order to join the 21st century. However, one of the problems with the NHL players, media, and fans is that, while most would never make a joke about a player being "gay" anymore, they can, will, and have made sexist jokes at the players' expense.
For example, one of the most famous players, Sidney Crosby, has an insane amount of sexist bullshit thrown at him. It goes from people asking if it's his time of the month, to calling him "Cindy" Crosby. The Sedin Twins (who are identical twins. Seriously, Google them) have done nothing wrong, yet TV personalities have called them the "Sedin Sisters" on national TV. Henrik Lundqvist, also known as "King," whose hockey accomplishments have been on almost everything you could do in hockey (except have his name on the Stanley Cup) has been called "Queen Henrik" because, man oh man, that's hilarious, right?
Earlier this year, the Toronto Maple Leafs had 20-year-old defenseman Morgan Rielly said that he needs to keep a positive mindset in tough times because "you're not here to be a girl about it." When he apologized after so-called "Twitter outrage" (the media called it that, but I like to believe it was less Twitter outrage and more common-sense outrage) he said, and I quote, "and I know I can't be using that with the media," which doesn't exactly inspire confidence that he understands what he did.
Offensive implications about hockey players' masculinity and sexuality, besides showing who you should and shouldn't be friends with on social media, also show an alarming lack of understanding that this behavior is bad for all sexes. Be it the little girl who hears her father scream "you are a pussy!" at an opposing player during a Devils game or a little boy who tries too hard to be better than his sister because his dad doesn't want him to play like a girl, none of this type of language is okay. At the Sochi Olympics, Team Canada's women's hockey team beat the Americans in overtime to win the Olympic gold medal for the third straight tournament. Some of those NHL teams wish they had players who were that good.