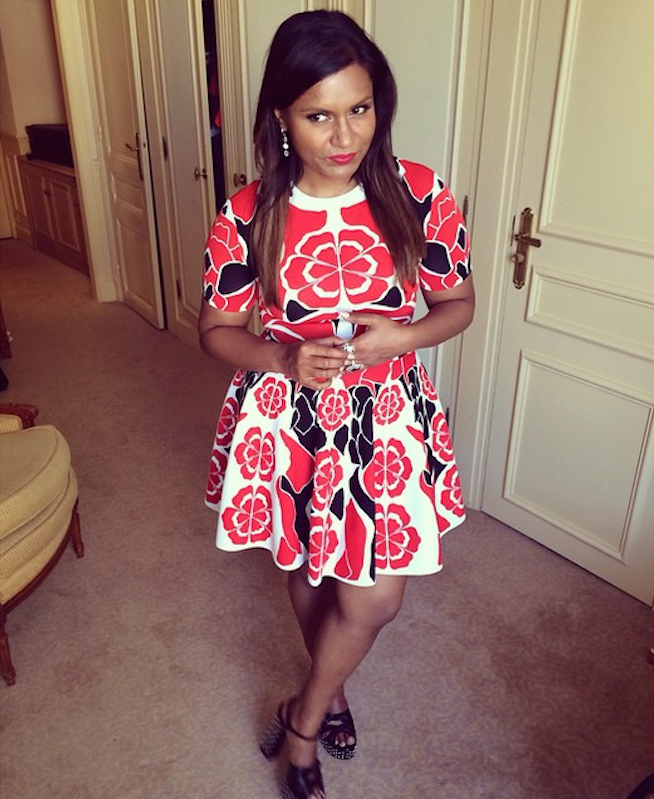 Whether you know her from her days on The Office or as effervescent, love-obsessed OB/GYN Mindy Lahiri on The Mindy Project, Mindy Kaling is impossible to forget. And not just because she's absolutely hilarious.
I had the opportunity to meet and chat with Kaling last year (on the set of The Mindy Project, no less), and turns out she's just as funny and bubbly in real life as she is on TV. But more than that, Kaling truly embodies what it means to be a woman in more ways than one. The incredibly hardworking actress and writer was the first woman of color to create and star in her own sitcom on a major network. She is confident in her own skin and isn't afraid to embrace her curves. In fact, she flaunts them — proudly. She takes herself seriously, but never too seriously. And, she has a killer sense of style both on and off screen, which makes her that much more lovable.
Fans were utterly heartbroken when news broke recently that Fox was canceling The Mindy Project. Thankfully, their spirits were quickly revived when it was later picked up by Hulu for a 26-episode fourth season. While we wait for fresh new episodes of the funny show, here's a look back at some of Kaling's most stylish ensembles.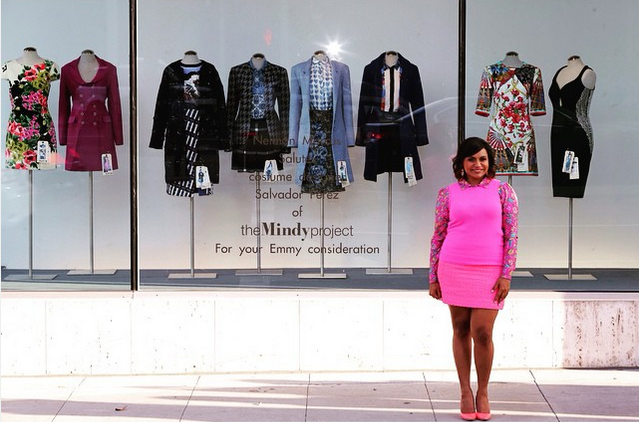 Kaling's sense of style is at once fun and fearless. She's clearly not afraid to standout. Case in point: this head-to-toe pink look. So pretty!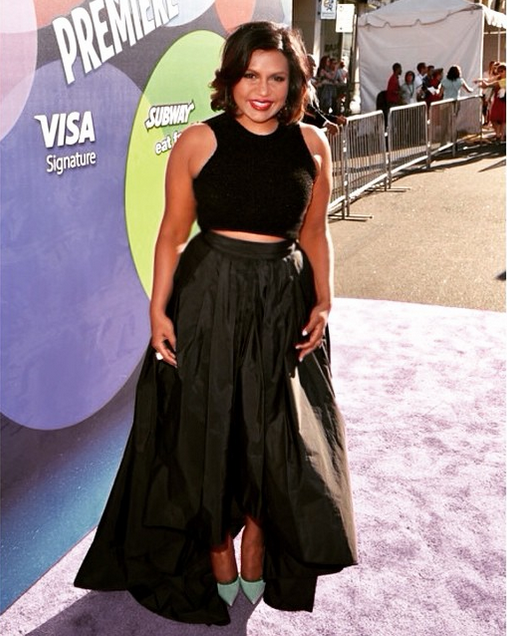 Who said curvy girls can't rock a crop top? Kaling nails the look by pairing it with a full skirt and the prettiest mint blue Jimmy Choos.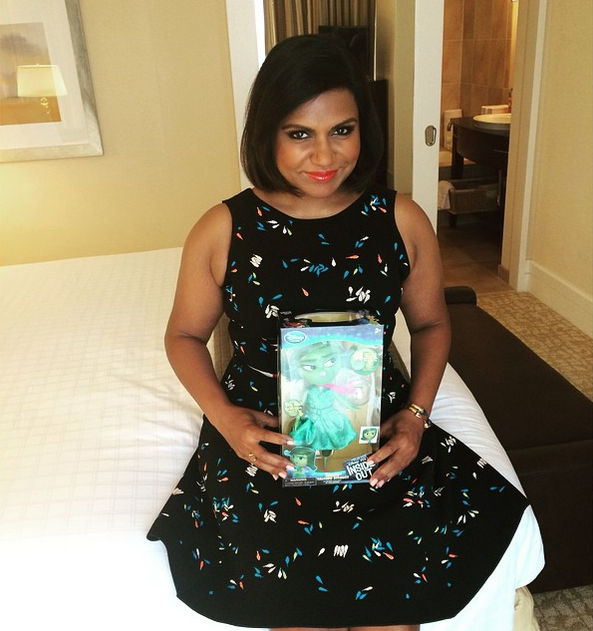 This look can only be described as sweet and sassy. That bold orange-y lip really brings it all together.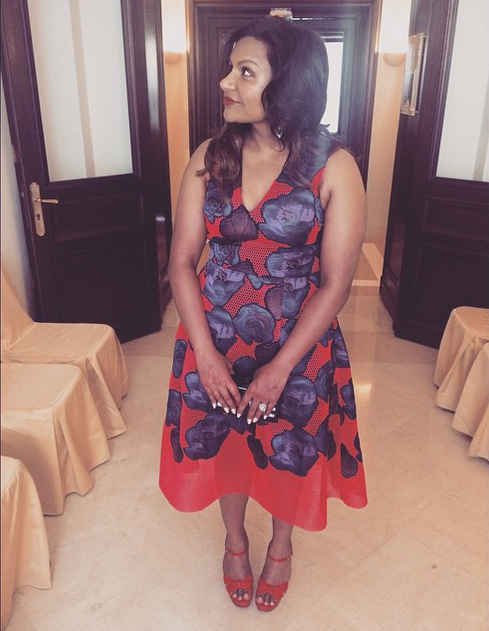 Kaling really makes fashion fun and this bold floral dress proves it. It's very ladylike and professional, but still totally fun — just like her.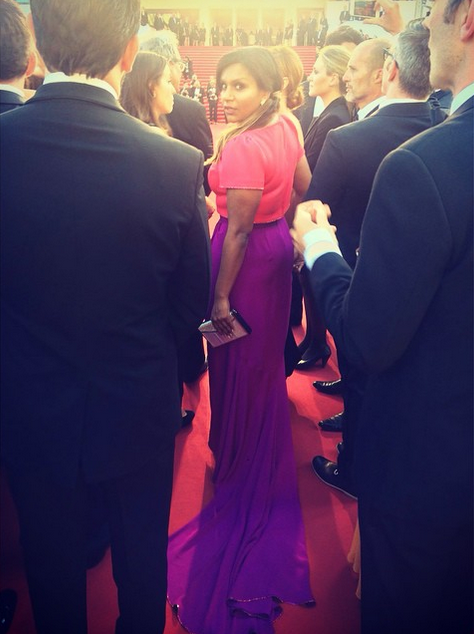 But, don't be fooled, she can also work the red carpet like it's nobodies business. This dreamy color-blocked two-piece gown really reflects her playful personality, but is still very much red carpet-worthy.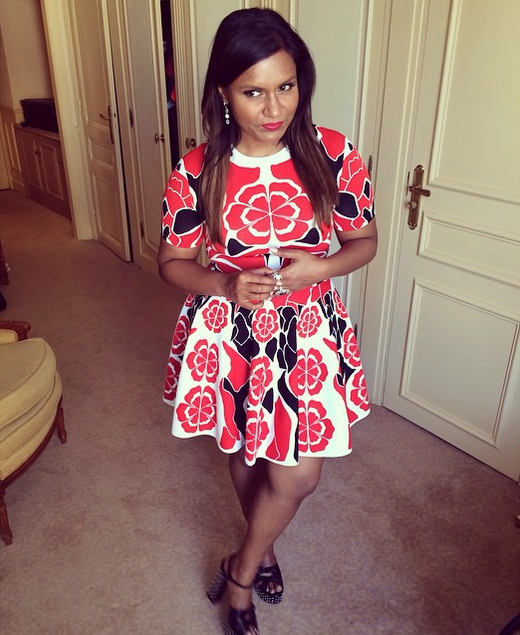 Yes, yes, yes! Kaling looks positively sunny in this bold red floral dress, matching lip, and edgy shoes. She just gets it.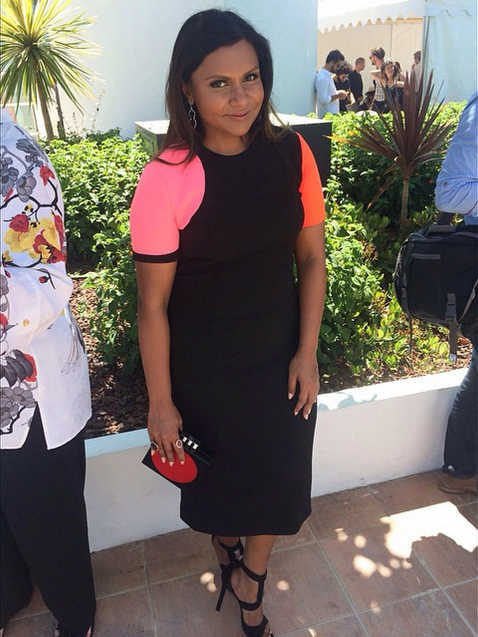 This look practically screams Mindy. It's all business at the bottom and party at the top. The girl loves her bold colors and they love her right back.