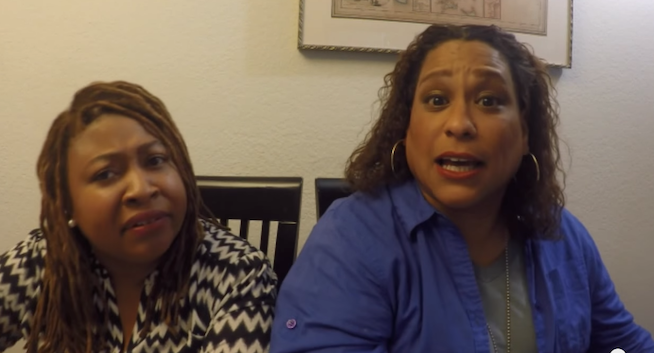 Comedy Duo - Frangela
A man from Jacksonville, Florida (duh) reportedly turns himself into police for killing his — wait for it — imaginary friend, Mr. Happy. Oh no, that's not even the best part.
Frangela has the devilish details, and their own suspicions, on why Mr. Happy isn't happy anymore. . .
Frances Callier and Angela V. Shelton are real life best friends, pop-cultural pundits extraordinaire and America's back-up and black-up. You've seen them in He's Just Not That Into You, Hulu's Quickdraw & AXS TV's MOCKpocalypse.  Follow them on Twitter and FB at Frangela Duo.