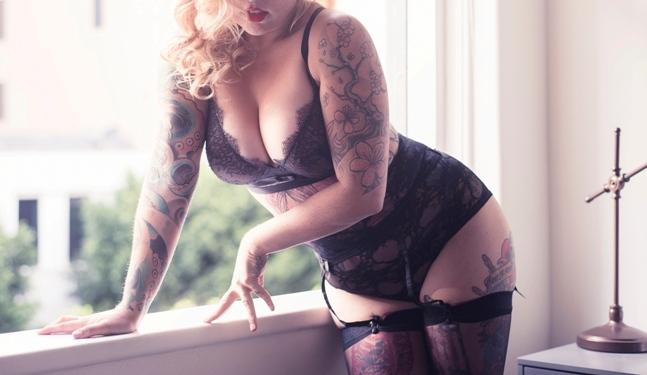 As part of Ravishly's Body Acceptance Week, we've peeked into the life of a boudoir photographer. Alycia Aragon shares her favorite portraits with us.
I'm a studio fashion photographer. I've always been an artistic person, and I love that my job allows me to be creative by conceptualizing an idea, gathering team members to help portray my vision, and seeing my concept come to life. As an artist, I like to work with people who inspire me. This means I don't just work with agency-represented models — many of my clients are regular people, of all sizes and shapes.
I started shooting boudoir because I found the women I worked with, even though they were all inarguably gorgeous, were often just as insecure about their appearance as I am about mine. When I would hear them talk critically about their bodies — about a wrinkle, their skin imperfections, their cellulite, or their thick thighs — I started adding words like "gorgeous," "perfect," and "amazing" into my posing direction to reinforce how beautiful they really were. As time went on, I started shooting more and more boudoir portraits to show my clients how fun it is to feel sexy.
There is no "right" body for boudoir photography. I love bringing out the beauty in all my models, and my hope is to show every woman that when she feels sexy, she is sexy. Here are some of my favorite boudoir shots I've taken over the years, and the stories behind them.
Christina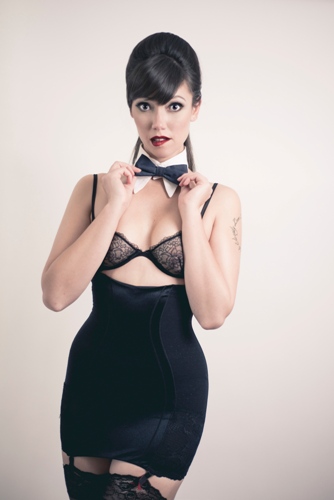 Makeup and hair: Christina Delfino
Christina emailed me after I posted on a modeling forum about wanting to shoot more boudoir. She produced a burlesque show in LA, so she had lots of great vintage wardrobe to shoot with.
VK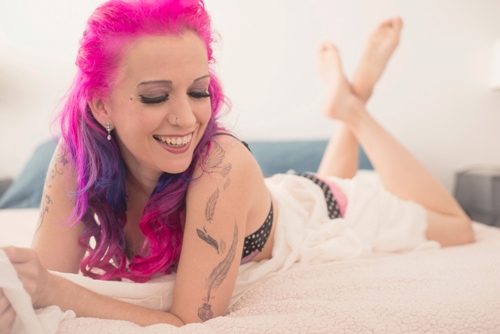 VK answered a casting call I made. Her beautiful smile and gorgeous hair instantly drew me to her. Being a metal singer, she had never done a photo shoot like this, so it was a fun new experience for her.
Ashya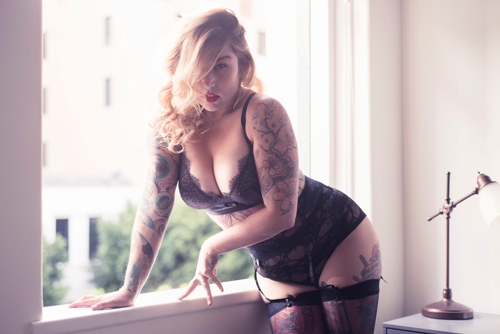 I met Ashya my third month in LA. We quickly became friends and bonded over our love of art, dogs, and our similar sense of humor. Before this shoot, we baked a batch of chocolate chip cookies and ate about a dozen. 
Jessica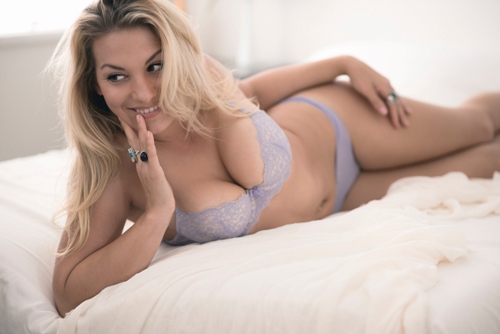 I had worked with Jessica once before this session. She has always done pin-up modeling, but I asked her if she'd want to try something a little different this time. She told me she felt pretty during this session.
Kat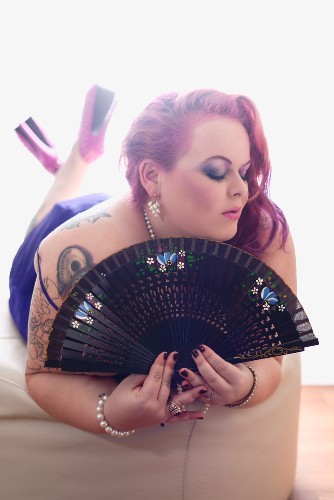 Makeup: Rose Hill
As part of the social media movement Bullied Into Greatness, Kat is no stranger to criticism about her size. She has modeled in many designer shows and for clothing lines.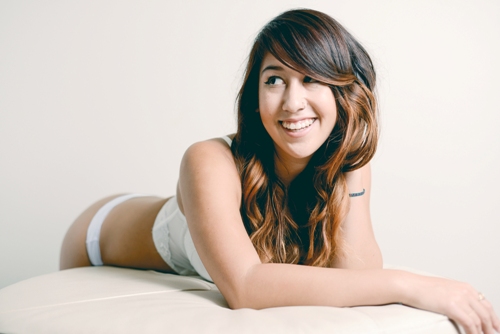 Karyssa is one of my best friends. She and I met in college. She's an incredible artist . . . but being an artist sometimes means being critical of yourself. I am always glad to take her photo to show her just how amazing she is.
Andrea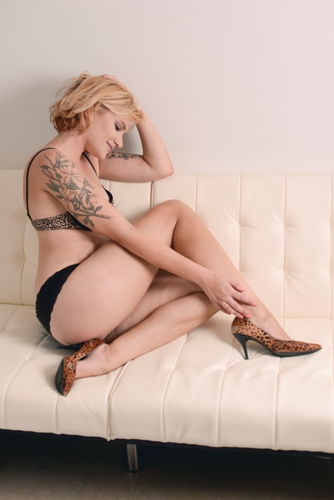 After her divorce, Andrea wanted to have photos taken of herself looking sexy. She's a domestic violence survivor; told she was too fat when she weighed 120 lbs. She is one of my best friends and is incredibly inspirational.
Lauren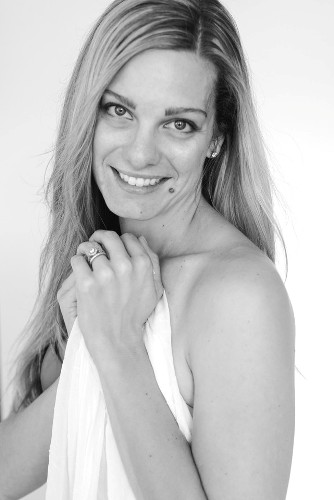 When my comedian friend Lauren had a string of bad luck earlier this year, I messaged her and asked her to come to my studio. I gifted a session to her to make her feel beautiful and brighten her week.
All photography and editing by Alycia Aragon.
Alycia is a Los Angeles-based fashion photographer. Hire her!