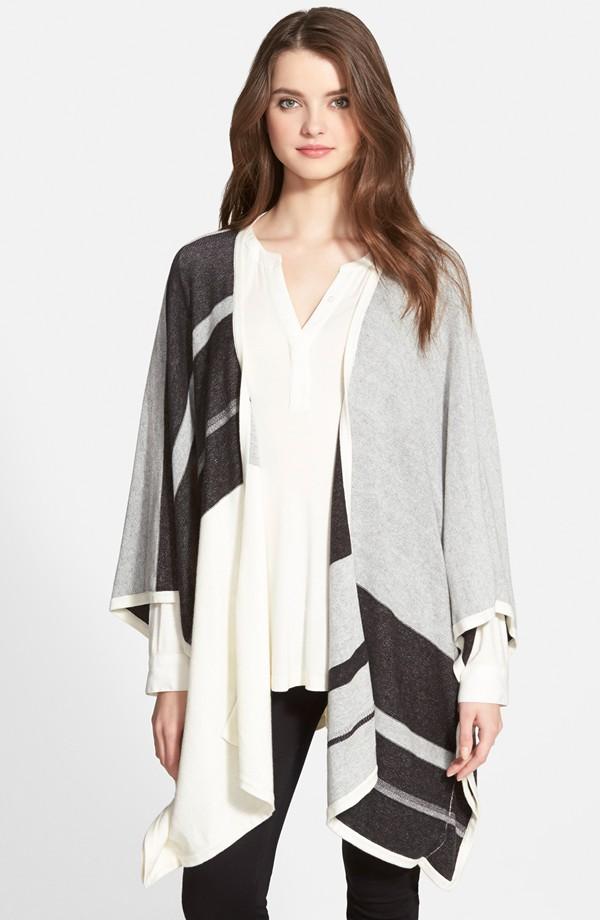 Two words: Blanket. Sweater.
The past few fall seasons have been a major letdown in the fashion trend department. Like, I love a velvet minidress in theory, but it's not exactly a realistic, versatile item for me to wear in real life. But this year? Oh, this year is different. This year's fall fashion frontrunners are worth getting excited about. They're accessible and wearable and fun without being costume-y — basically, all the best things about fashion. Without further ado, here are five trends I'm especially digging right now, and that I have a feeling you will too . . .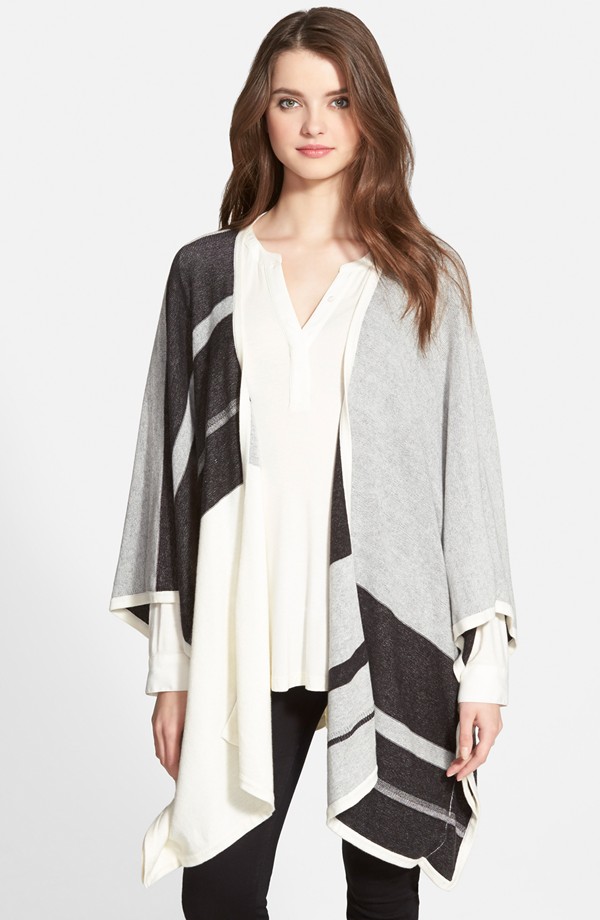 1. Blanket Sweaters
This one's kind of self-explanatory, right? I mean, just look at the name: BLANKET SWEATERS. Wearing a blanket in public is not only a socially acceptable thing to do now, it's downright trendy. Feeling grumpy about getting out of bed on a chilly fall morning? Toss off that blanket and put on a blanket sweater! You'll hardly notice the difference! It's like wearing your comforter to work but without the part where your co-workers whisper, "Why is she wearing her bedding to work? Should we call the police?"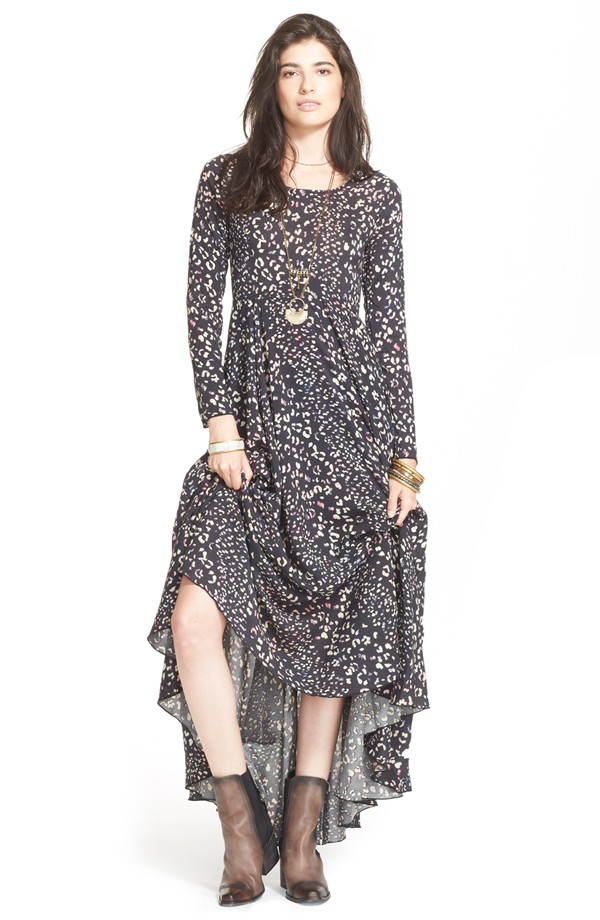 2. '70s Everything
The '70s are huge right now, in every possible clothing form: bell bottoms, flowy mini dresses, printed maxi dresses, slouchy suede boots, fringe, pussybow blouses, and overalls to name a few. Why is this a good thing? Because it means we all get to dress like Stevie Nicks ALL THE TIME, and there's nothing better than that.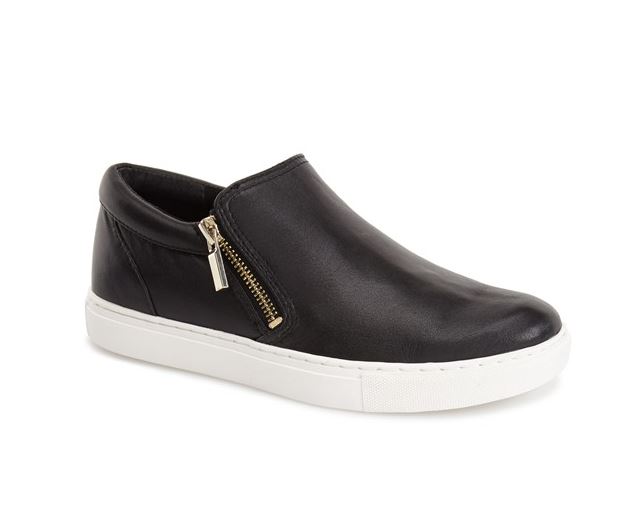 3. Sleek Sneakers
Did you hear the big news? Sneakers are not just for the gym anymore. Sneakers are now appropriate for nearly every occasion, thanks to a new crop of sleek, stylish sneakers that are designed for strutting rather than jogging. Chic leather slip-ons? Metallic high-tops? Hawaiian print tennis shoes? I'll take one of each, please!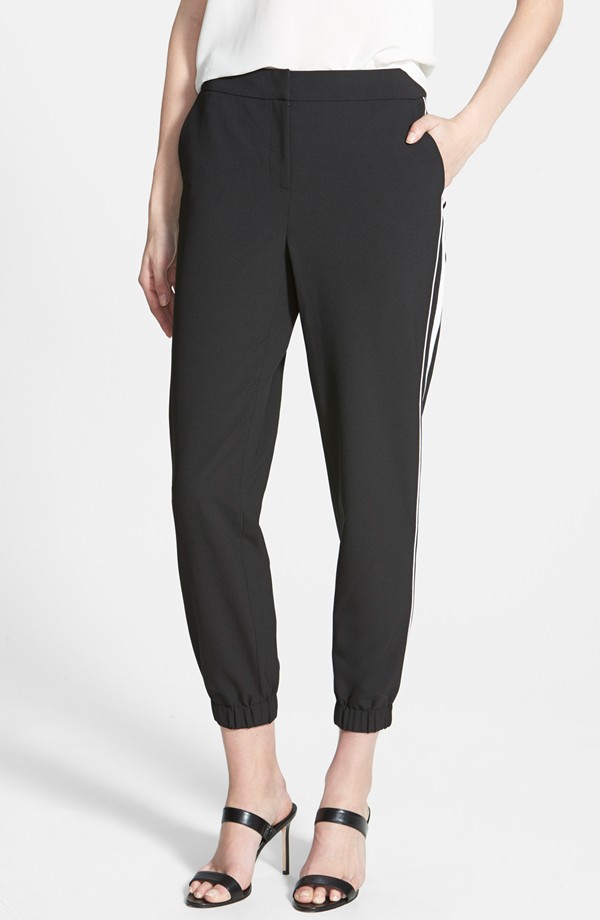 4. Sportswear
I just read an editorial in a fashion magazine that suggested we all go to our parents' house and dig our old Adidas track pants out of storage to wear to work because they are SO IN right now. Seriously. That's a direct quote from a freakin' fashion magazine. And while I'm still not sold on the idea of dusting off my junior high volleyball warm-ups, the track pants trend in general is something to celebrate: they're comfy, surprisingly flattering, and shockingly versatile.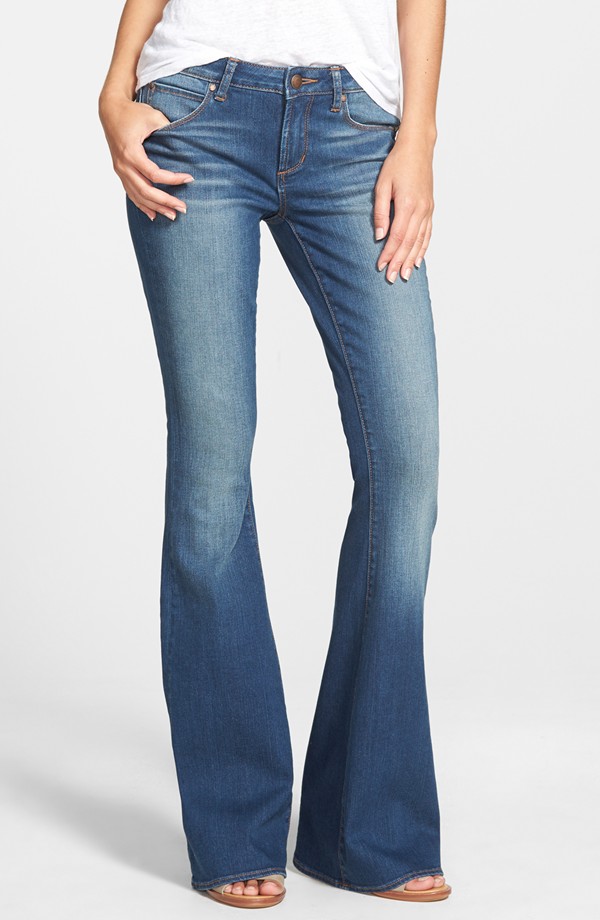 5. Flares and bootcut jeans
Remember in the late '90s when super low-rise jeans were suddenly the only type of jeans you could buy? Zippers were miniaturized. Store clerks would scoff if you requested a pair of jeans that completely covered your vulva. It was a difficult time for all of us, and in recent years, skinny jeans have taken a similarly dominant trajectory. This season, though, variety is the name of the denim game once again: flares, bootcuts, wide leg, and skinny jeans are all available in a variety of washes and rises. To paraphrase Gerald Ford, our long national nightmare of a singular jean style is over.
[All photos via Nordstrom]