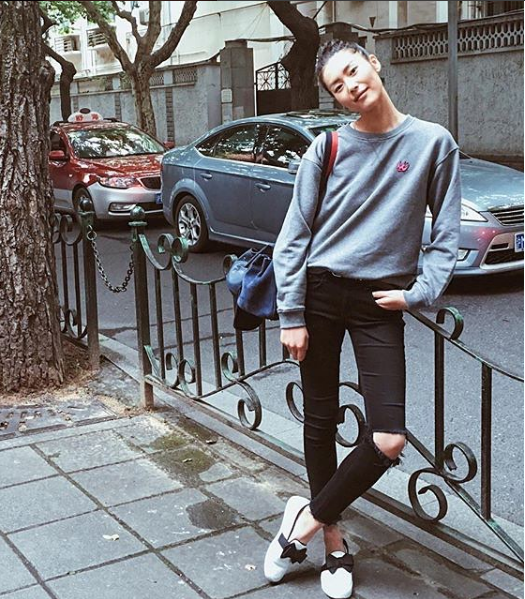 Wear a sweatshirt that says "I meant to put this on" (Image Credit: Instagram, McQ)
I refuse to write some sort of inane rubbish about how sweatshirts are the new sweatshirt. But it is undeniable that sweatshirts are back in a new way which says, "No, I am not feeling poorly and running errands. I PLANNED to wear this." They've actually been around for a while, but for some reason, I've never really sat down and thought "I really am buying a lot of sweatshirts." I don't know whether to blame athleisure or health goth for this, but I don't care. I opened up my wardrobe recently to find the sweatshirts were taking over spots where the summer dresses once reigned supreme. And I am thrilled by this.

There's the simple way of wearing them… black leggings to skinny denim. But for a more complex vibe, you can always pair a grey heather knit with a bright statement skirt or trouser for an unexpected mix of high/low. Basically, I can't wait for the temperature to drop just a little (don't quote me on this in the dead of winter when we're battling blizzards and cursing global warming and humanity for causing it). For now, I just want to wear my sweats and the Virginia autumn (which feels more like a breezy summer) simply won't allow for it.
Here are a few of my favorites right here: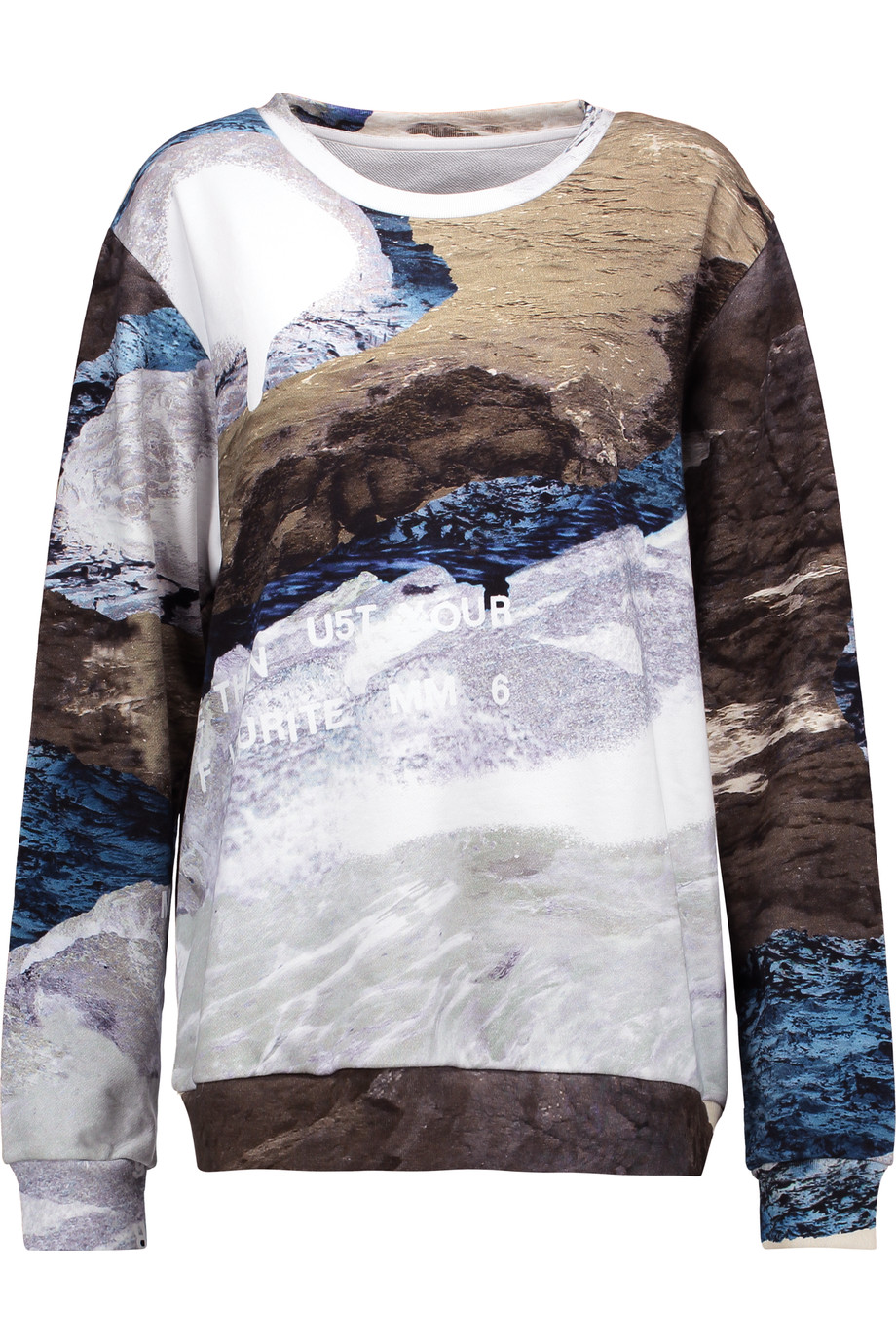 What's better than a landscape image printed on fabric? An abstract landscape! I bought this sweatshirt online, while out of the country (because online shopping never stops, even while on vacation), and it did not disappoint. (Margiela rarely does, to be perfectly honest). I absolutely love the green mossy images and I plan on wearing this with almost anything and everything.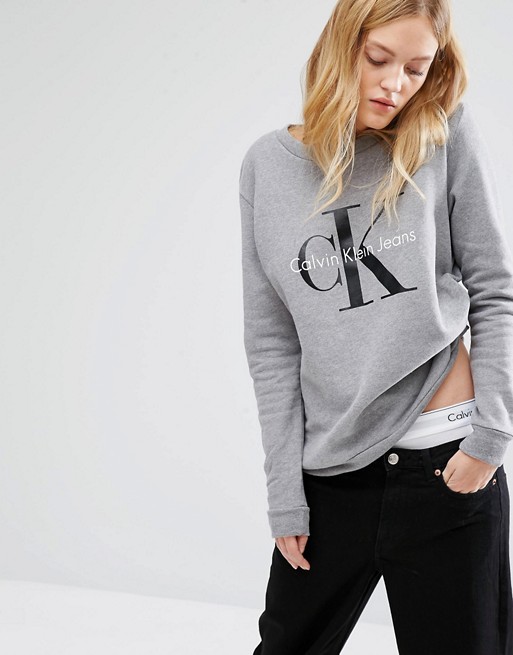 Don't you wish you had saved all your Calvin Klein Jeans gear from the seventh grade, since the graphic design hasn't changed at all? I'm laughing because I wasn't cool enough to have that stuff. I understood its significance in social ranking, but I also knew my mother was never going to go for the price tag, so I didn't even try. But if I did have any of that leftover gear, I'd be dragging it out from the trunk and quietly slipping it back into my wardrobe. This sweatshirt sells out quickly, but I bet they'll restock them soon. If not, my TJ Maxx always has loads of Calvin Klein Jeans gear, so I'd say get it there.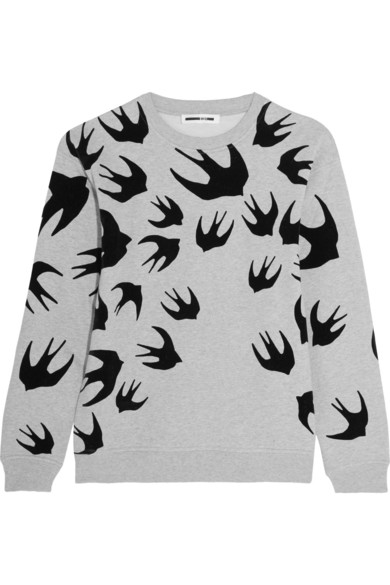 I have always and will always love this McQ by Alexander McQueen print.  It's been so popular that it's inspired a slew of knockoffs, and the brand brings the iconic flocked swallows back season after season. So if you can't quite afford the price tag this season, don't despair. I've seen this print go on sale a great many times, and I've also seen these sweats on eBay. However, if you're the type that just has to have it now… the link is up there.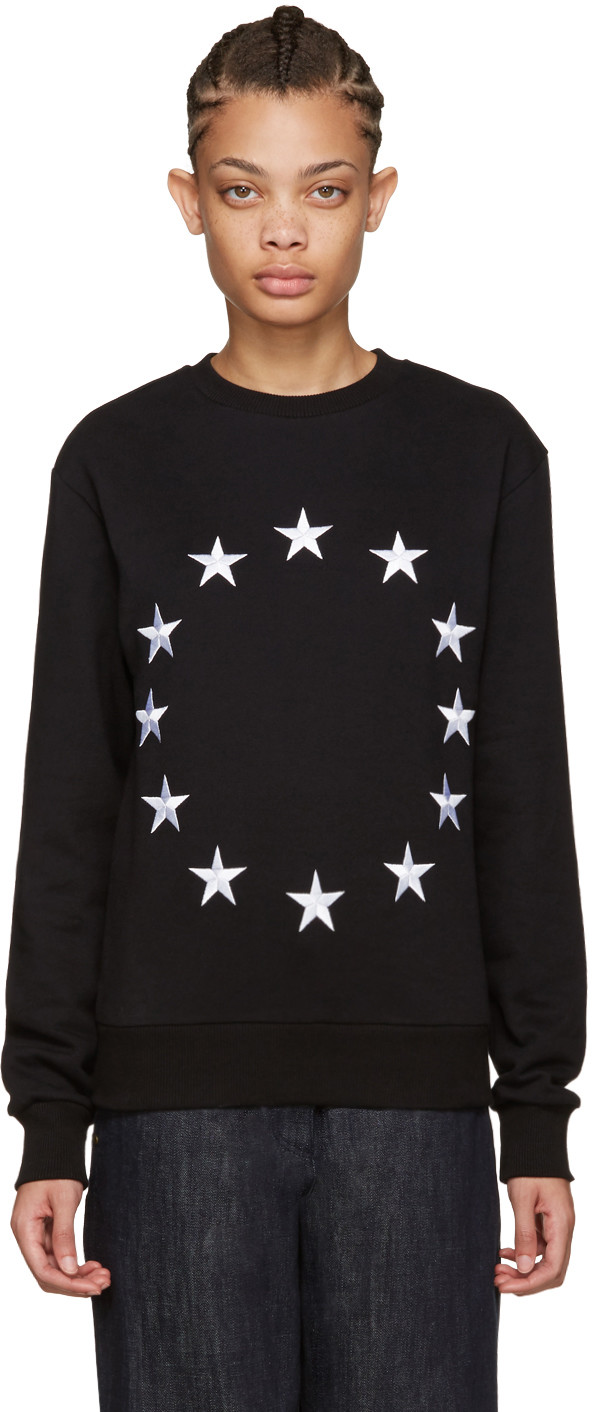 Here's another one that exists in my own closet by Etudes. I was pretty gutted about Brexit, so I bought this one on sale at the beginning of the summer as a way of raising a glass to the days of the past. It's got a pretty narrow fit, so if you're bigger than a C cup, you might want to sit this one out.


You really can't lose with anything you buy Adidas branded right now, so that leaves a lot of options in that category. My Dad will be very pleased to know this, as Adidas loungewear has been his go to option for every occasion since I was a baby. Work? Sure. Wedding? Why not. Grocery store? Okay! Dad, you are the coolest cat in the game. The coolest of kids opt for the classic, 3-stripes crew neck sweatshirt. But keep an eye out for the Pharrell Williams gear. It sells out immediately, but there's some really gorgeous designs worth fighting for, in my opinion. OR… wait for the Alexander Wang x Adidas collaboration to come out next spring (if you didn't succeed in chasing down the truck).
It looks like the Alexander Wang x Adidas collection is already being hawked on eBay for outrageous prices.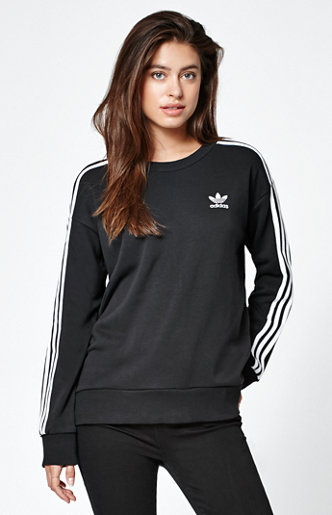 But if all else fails, nothing beats the classics. It's what all the cool kids in Berlin and London are wearing anyway: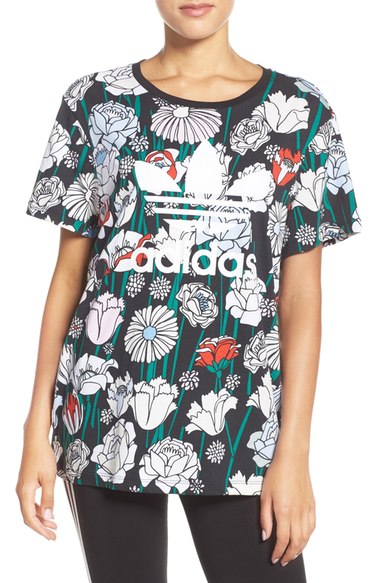 This is not along the lines of a sweatshirt, but I want it anyway because Adidas is currently on their game. 
And if you're looking to absolutely break the bank (because we all have that spare $1300 lying around, just burning a hole in our collective pockets), Gucci has you covered. The entire Gucci for Net-A-Porter collection is really gorgeous, but this sweatshirt is my favorite piece of all. 

Go forth and be cozy!  Happy autumn!