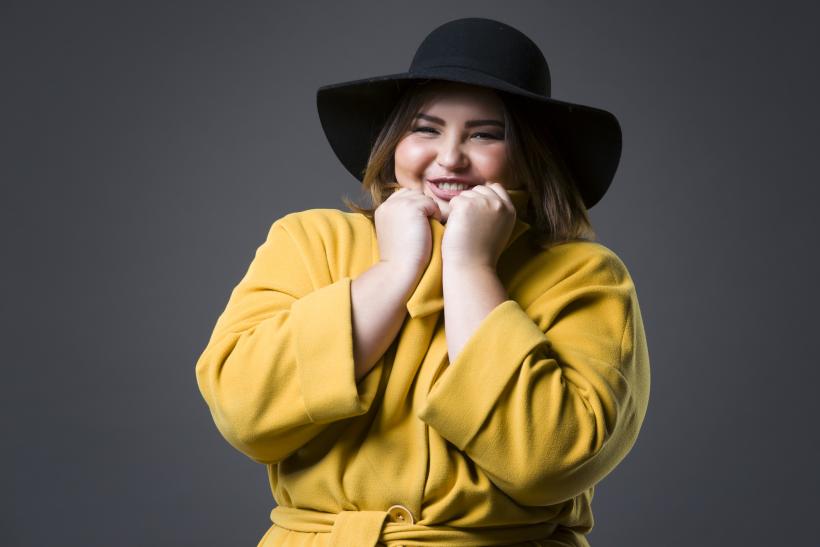 The best plus size rent the runway sites!
I don't realize how often I change clothing sizes until I find myself trying on the things that live in the back of my closet to see if I should keep them or give them away. Some months, those jeans I haven't strutted my stuff in are so loose that I need a belt. Other months, they are so tight that they barely shimmy up my thighs, let alone zip or button.
Our bodies are constantly changing, and because of that, women are starting to roll their eyes at buying expensive pieces of clothing that they'll either grow out of, never wear again after the season expires, or fear won't fit them as their metabolism slows down. 
That's why services like Rent the Runway or Stitch Fix are becoming so popular with women who want to look good as their size changes. More and more of these services are popping up for women of all sizes, including plus-size women. 
Here are the best rental and subscription services for plus-size babes. 
One of the first reasons why this service will make you googly-eyed is that the first 30 days are completely free. The second major reason to try this service is that they allow members to rent clothes for a flat fee and then make unlimited swaps, with free shipping. So if a box of clothes arrive at your doorstep and only one or two things catch your attention, you can swap out the other pieces for items that you'll be excited to wear. 
Growing up, one of my biggest dreams was to make enough money so I could hire a personal stylist. While I might not ever be able to bank roll my own person to dress me every day like a Kardashian, I can afford services that offer that personal stylist experience — just on a virtual level. Dia&Co is an online personal styling service that pairs you with a person who gets to know your taste, your wants, and your needs and then sends you a box tailored to your body and your budget. Every month you get five items, and you have the choice to keep and pay only for the pieces you want to keep in your closet. Plus they go all the way up to size 30!
If you're looking for a no frills, no hassle box service, then Stitch Fix might be the one for you. They offer boxes for sizes up to 3x and at all different price points. The other benefit of this service is that no subscription is required, and if you like any of the pieces sent your way, you can purchase them.
When picking a subscription service to get involved with, you might be looking for one that provides more than just clothing. Wantable includes styles from premium brands as well as accessories. They even have a section for fitness clothes, too.
---
Related: