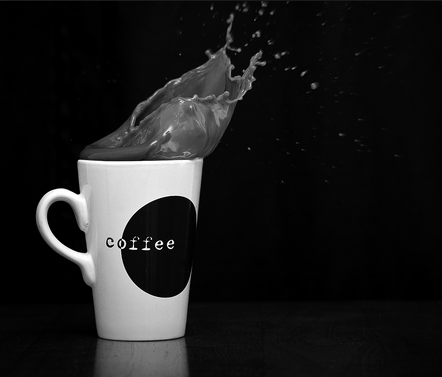 Let's be real. We're a society on the go. We're busy and we need our coffee. (And a damn lot of it.) And while (most of us) love our little blue planet, and might have a fancy reusable cup you got from "Santa" in rotation once in a while, those little throw away cups chock full of mocha latte grande frappa-chino what-have-yous are just. so. easy. But whew! Do they add up.
Happily, some clever fellows at the DO School in Brooklyn (which caters to teaching social entrepreneurs) are tackling our coffee craze with an eco-conscious—and realistic!—solution. Say hello to the Good to Go initiative; a campaign aimed at reducing, if not eliminating, the need for the irresponsible nuisance of to-go cup waste.
It basically works like this: You stroll into your local coffee shop and be given the option of a traditional to-go or the reusable Good To Go cup (which will look and feel very similar to the cups in use now). A fast lane would be instituted to reward those trend-setters using the experimental system. You go about your day, slurp down your brew and when you've finished, voila! There'll be a drop off location nearby where you can turn that sucker in. The cup's journey ends with full sanitation—thank God!—before it gets re-released back into the hands of a new, thirsty customer.
The details are still being worked out and as of now, this is a New York-only endeavor. But like so many other trends, if this catches on it'll trickle out West soon enough.
(Known for being quintessentially  "crunchier," California has already implemented a similar tactic at UC Davis; at its annual Whole Earth Festival, eco-friendly hula hoopers and tie-dye wearers alike can rent out the utensils they need for a dollar each ($2 for a mug!), then get that moola back when they return their items.)
Good To Go represents the best of both worlds for a society seriously on the move but with an eye on the horizon; it's all about sustainable instant gratification, if you will. It's a means of shifting the collective way we conduct our daily lives without having to compromise our desire for ease.
We're caught in the cross-hairs of a societal shift, toggling between a technological fast-lane and a profound need to protect the planet that gives us, well, life as we know it. 
Good to Go, we lift our glasses mugs to you.
Image courtesy of flickr.com