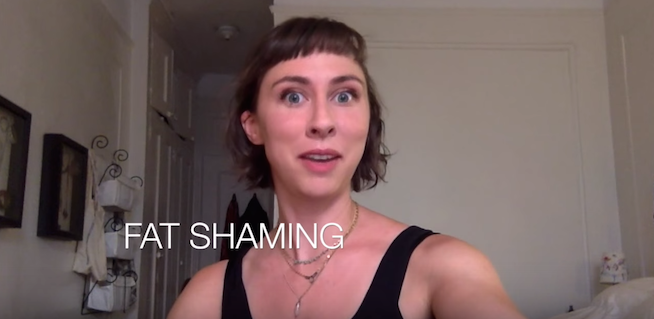 Nothing funny about fat shaming.
You might already be sick of hearing this woman's name today . . . Comedian Nicole Arbour made a horrendous fat-shaming video that was anything but funny. We have already weighed on Meanie-Pants Arbour here, and now, we present to you a very poignant response video . . .
Caroline Dooner is a performer, writer, and creator of The Fuck It Diet. She is a normal eating expert, and wants women to start taking up space and getting their voices heard. She lives in NYC with plants she has managed to keep alive and performs a show called Possible Memoir Titles. Follow her on Instagram.