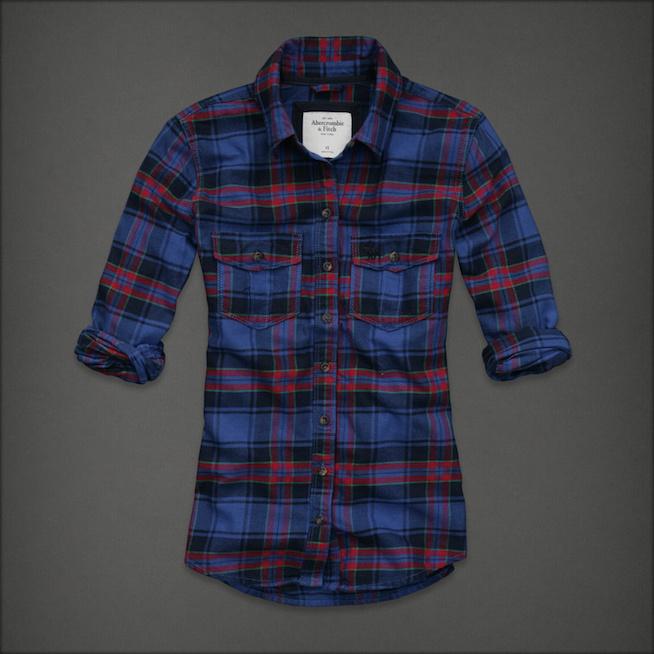 plaid shirt by Abercrombie and Fitch
We hear the word "staples" and immediately know that the person speaking is either talking about clothing, pantry items, or office supplies. Our clothing staples are our wardrobe workhorses — they are the pieces that everything else is built around. In most cases, these don't change much season to season, except transform a bit to take account for weather differences. As we transition into chilly weather and pumpkin spice everything, these 5 pieces should be hanging in your closet and ready to go: 
1. A camel trench coat. 
I read somewhere lately that wearing the color camel automatically makes clothing look more expensive, and while that is totally subjective, camel is an amazing color that you need a trench coat in – now! Don't be cheap whenever you buy your trench coat and really examine how it's been made before you buy it, but make sure that you have one hanging within an arm's reach!
2. Fringe booties. 
Fringe is everywhere this season and an amazing trend! I personally have quite a few fringe pieces hanging in my closet (bag, vest, shoes), but if you can only do one, make sure it's the booties! It doesn't matter what color because they all honestly look great, just make sure you have a great pair that is functional and goes with your favorite pieces. 
3. A plaid button down shirt. 
Clear the country bumpkin idea out of your head, because that's not what I'm referring to here. A great plaid button down shirt can be just what you need to update your wardrobe this fall. Wear it by itself over your favorite skinny jeans, or use it as a layering piece to only display a little pop of plaid at the collar — whatever floats your boat. Either way, plaid is huge this season, so make sure you invest in one great plaid essential. 
4. A high-low tee.
Okay, maybe invest in one or twenty of these — they are my favorite! If you aren't sure what a high-low tee is, it's just basically a t-shirt that is cut shorter in the front than it is in the back. These are great to throw on over leggings when you are just lounging around the house, perfect for layering underneath your favorite oversized sweater, or even dressed up under a blazer with a great necklace — the options are endless! 
5. Mixed medium leggings. 
We know that leggings are an important part of every wardrobe, but now it's time to step it up. Just having cotton black leggings isn't enough anymore! This season it's all about mixed medium, specifically faux leather mixed with a thick cotton. These instantly make any look a little bit dressier, but still make it really comfortable for you to wear. 
Which closet staple are you running out to buy?