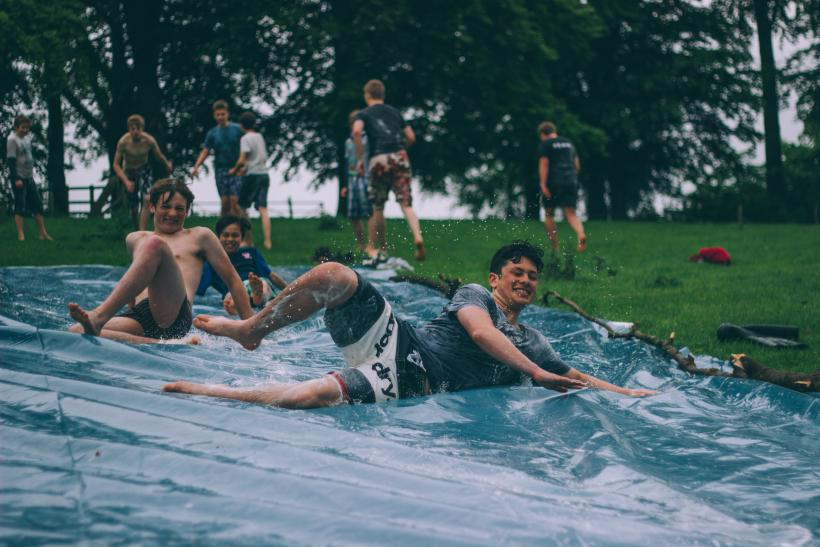 "Sexual assault isn't something that can be chalked up to our immature teenage brains, or something most teens dabble with, like drinking. It isn't a youthful mishap or a misunderstanding." Image: Unsplash, Luke Porter
Another day, another rapist getting by with a slap on the wrist because of our justice system's deeply flawed attitude toward consent. 
This time, 18-year-old high-school student David Becker got probation for assaulting two unconscious classmates while they lay in bed after a house party. But that was just a youthful mistake, according to his attorney. 
"We all made mistakes when we were 17, 18, 19 years old, and we shouldn't be branded for life with a felony offense and branded a sex offender. Putting this kid in jail for two years would have destroyed this kid's life," said attorney Thomas Rooke. 
Hey, I get it — we all make mistakes! When I was a teenager I did so many stupid things. I even broke the law, by drinking underage and using illegal drugs like marijuana. I AM glad I didn't go to jail. We should probably just cut this silly kid some slack, right? 
Below, just a few of the ill-advised things I did, none of which involved using my body to take away the bodily agency of another person, traumatizing them irrevocably. 
1. I snorted Dayquil
I guess my friend Courtney and I thought this would be kind of a cocaine lite? It actually just made me super sick and I threw up all over the piano at my lesson later. 
2. I sat out a powderpuff football game because it was sexist
I mean, yeah, I guess it is. But it wasn't a very effective protest — one other girl and I basically sat in a classroom while the whole rest of the senior class went outside for the game. The teacher who had to supervise us must have been rolling his eyes soooo hard. 
3. I pretended to love Metallica
Here's a really cool picture of me with a Metallica poster behind me. I had probably never heard a Metallica song but they seemed like a COOL, INTENSE band to like and I bought that poster on sale at Spencer's Gifts.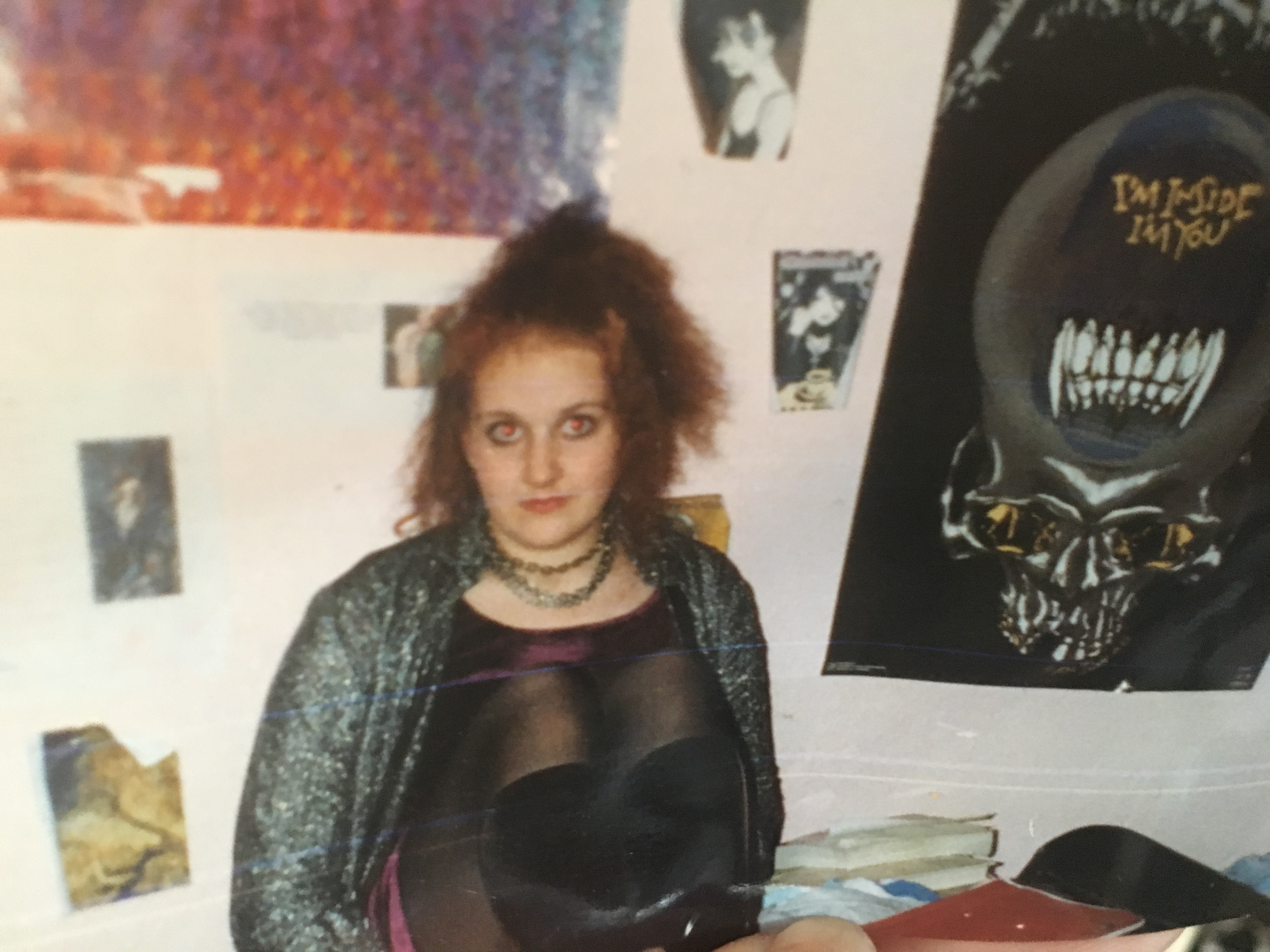 4. I locked my keys inside my car while it was running
Yep, that's a real thing I did! In retrospect, I can't believe I didn't get diagnosed with ADD until I was an adult. I found out because the police were running drug dogs through the parking lot and I got called out over the loudspeaker. Ahhhhh!
But don't worry, guys, I wasn't caught with drugs. I was just caught being really, really stupid. 
5. I performed slam poetry
I mean, slam poetry can be cool, but I was a teenage white girl in suburban Oklahoma. I used that voice, too — the one you're thinking of, that's the one I used. 
6. I told my mom a giant hickey was from getting hit on the neck with a basketball
My mom definitely did not believe me. I didn't even play basketball. 
7. I drank a mixture of vodka, cherry gin, and Red Bull 20/20 in a Big Gulp cup
This was actually my first drinking experience. My friend told me it was "really good" so I kept drinking it even though my mouth and taste buds told me it was NOT really good. 
8. I wore giant JNCOs
You remember those really big ones that looked like your legs were each encased in their own denim skirt? Yeah, those.
I wore those until the bottom hems unraveled and got all tattered and then I kept wearing them. They were "in style" at the time, but it's not like I didn't have eyes. 
9. I ran up a giant long-distance phone call talking to my Internet friends
I didn't have that many friends in real life, you guys. I know it's hard to believe, after reading about all the stupid things I did. So at one point I started calling my Internet friends on the phone and talking to them for hours and just kind of figured I'd worry about the giant phone bill I was running up when it came. 
I've never felt more relieved than when I sobbingly confessed to my mom and instead of getting angry at me she was super-understanding and told me we'd figure it out. Thanks for forgiving me, Mom.
SO STUPID, right? And I'm sure that's just a fraction of my adolescent misdeeds.
I'd definitely remember if anywhere in there I had raped someone, though. Because we all make mistakes when we are teenagers, but we don't all rape. 
Rape isn't like running up a big phone bill or trying to get high off cold medicine.
Sexual assault isn't something that can be chalked up to our immature teenage brains, or something most teens dabble with, like drinking. It isn't a youthful mishap or a misunderstanding. It is a deliberate decision to harm another person.
Rape is an act of violence. 
And rape has to be treated as such, because as long as we're sending this message that rape is just a teenage mistake, it's going to keep happening. And unlike most of the stupid stuff teenagers do, rape has a victim.
And victims don't get to just brush off what happened to them and move on. Not even when perpetrators do.