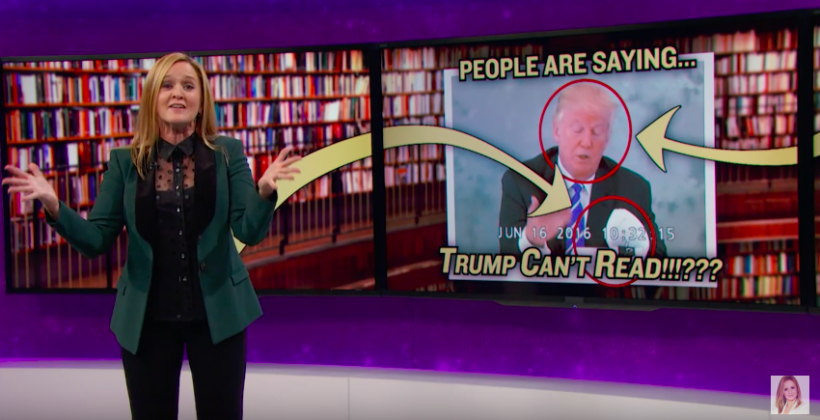 Image: YouTube
Let me count the ways I LOVE Samantha Bee. (You're not going to really wait for me to count the ways, right?) 
Anyhow, she has been doing a great job laying it out and making us laugh during this facacta election. Last night was no exception. 
On her show, Full Frontal with Samantha Bee, in a segment of "People Are Saying...," she offered up this "totally real, 100% valid theory": 
Donald Trump Can't Read.
And, OMG, this explains so much. Watch the video below, it is gold.