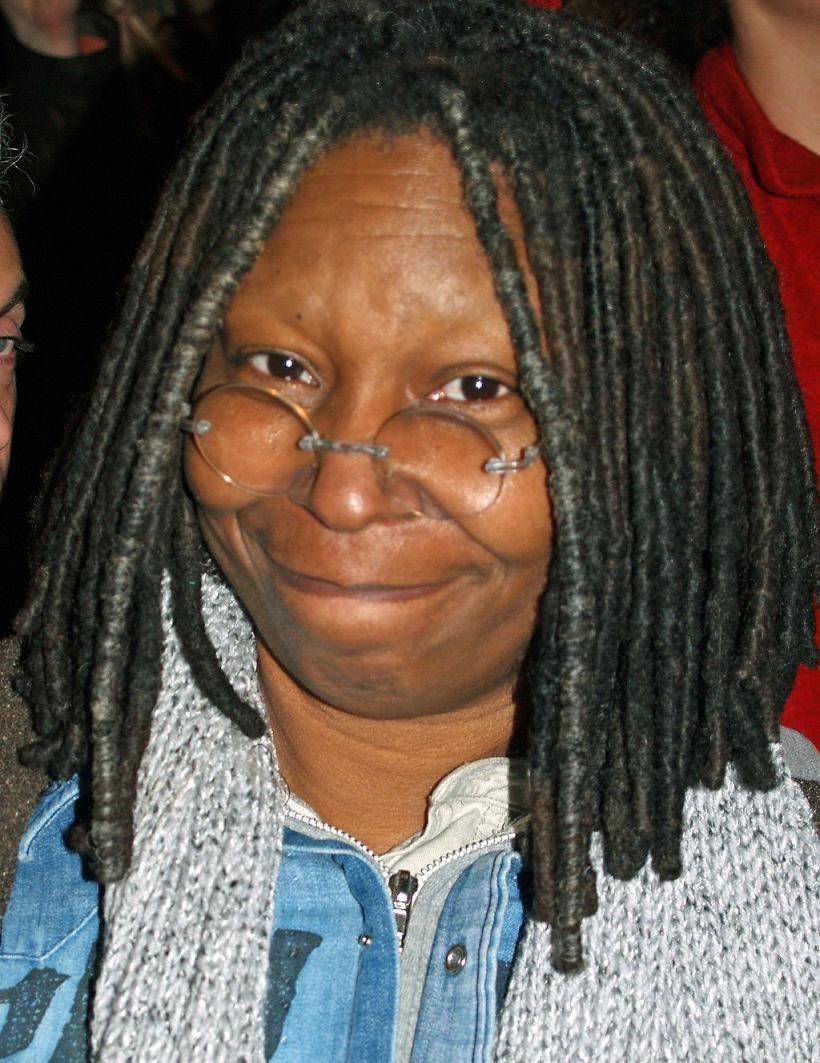 A relief for the pain, without the high. (Image Credit: David Shankbonevia via Wikimedia Commons)
Cannabis is gaining traction as a potential solution to numerous medical problems. Research exploring how it can help treat epilepsy in children, traumatic brain injuries and concussions, and even Alzheimer's disease is underway. It's already been used to alleviate pain and nausea. The cannabis plant has four hundred chemical components waiting to be explored. Our bodies and our brains come equipped with cannabinoid receptors (over two hundred!).
Now, actress Whoopi Goldberg has joined forces with Maya Elisabeth to put together a line of products tackling a problem that half the population has confronted at one time or another: the discomfort, cramps, and pain of menstrual periods.
Elisabeth is the founder of the Om Edibles collective, an all-women team that has an established reputation for the quality of its cannabis offerings.
I spoke by telephone with Elisabeth about all things cannabis, and to learn more about the venture.
Elisabeth exuded a sunny California vibe as she walked me through how she and Whoopi connected. (A referral by Rick Cusick of High Times magazine.)  She broke down the difference between the cannabis THC element (tetrahydrocannabinol), which is a psychoactive compound, and CBD (cannabidiol), which is not.
Specifically, THC has the side effect of getting you high and CBD doesn't.
The team is currently offering four different ways to utilize the benefits of cannabis:
A Bath Soak
A Raw Cacao Edible
A Body Balm Rub
A Tincture
Everything sounded great until we got to the fact that the products are only available to California residents, age 18 and older.
Existing laws do not allow any out-of-state shipments. To purchase the products, you must be a California medical patient in compliance with H.S.C. 11362.5, the Health and Safety Code which governs the use of medical marijuana.
Great. And I was all ready to relax in the bathtub.
I did find a dispensary in Manhattan, but it is strictly licensed "to manufacture state-approved medical marijuana products." Essentially, the regulations for a start-up are financially and legally prohibitive.
So, although Elisabeth stated that customers were "blown away with results," those not residing in California are out of luck.
A look at their website shows plenty of facility locations from the top of the state down to San Diego. At these sites, the Whoopi and Maya line is providing trained people to assist clients.
Speaking about the high level of ingredients used (the majority are organic), Elisabeth explained, "Our job is to provide consistency."
How is this accomplished? By employing absolutely no synthetics, fair trade cacao, pharmaceutical grade Epsom salts, and essential oils.
Elisabeth shared the success story of a user who had averted the need for a hysterectomy through use of the "Body Balm Rub." As she discussed feedback reporting the elimination of "uterine cramping" and elevated moods, I briefly thought about traveling to the west coast.
I asked Elisabeth, "Beyond making a difference for females in California, what are your goals?"
"To educate the public and to get our medicine accessible," she replied.
Meanwhile, the rest of us will have to depend on the usual options. I suggest some natural remedies sans cannabis, and a trusty heating pad.