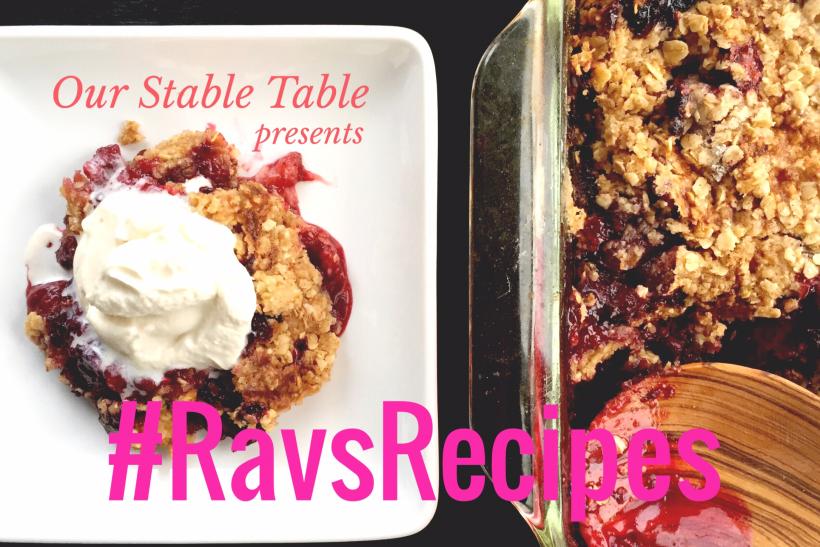 Go ahead. Eat the whole thing.
Here's how to eat an entire cobbler all by yourself:
Make this recipe and eat it.
Oh, you say you're making this for your neighbor who just had a baby and a traumatic birth experience and you want to be an Exceptional Neighbor and bring her post-partum love and healing in a warm, bubbling cake dish? Fantastic. Just make sure to eat half of the cobbler straight out of the pan first, and then transfer it to another pan and pretend it's meant to look like a pan of berry mush.
And when your toddler sticks his hand in the pan and shoves a handful of it in his mouth, rubs it through his hair like a 1990s Herbal Essences commercial and goes back for seconds, just cut that part out and pretend you've "styled" the food like you're a photographer for Food & Wine magazine instead of a home cook trying to cover her mistakes and still look like an Exceptional Neighbor.
This is incredibly easy to make, but has the benefit of being one of those desserts that tastes like you spent too much time perfecting its homemade goodness.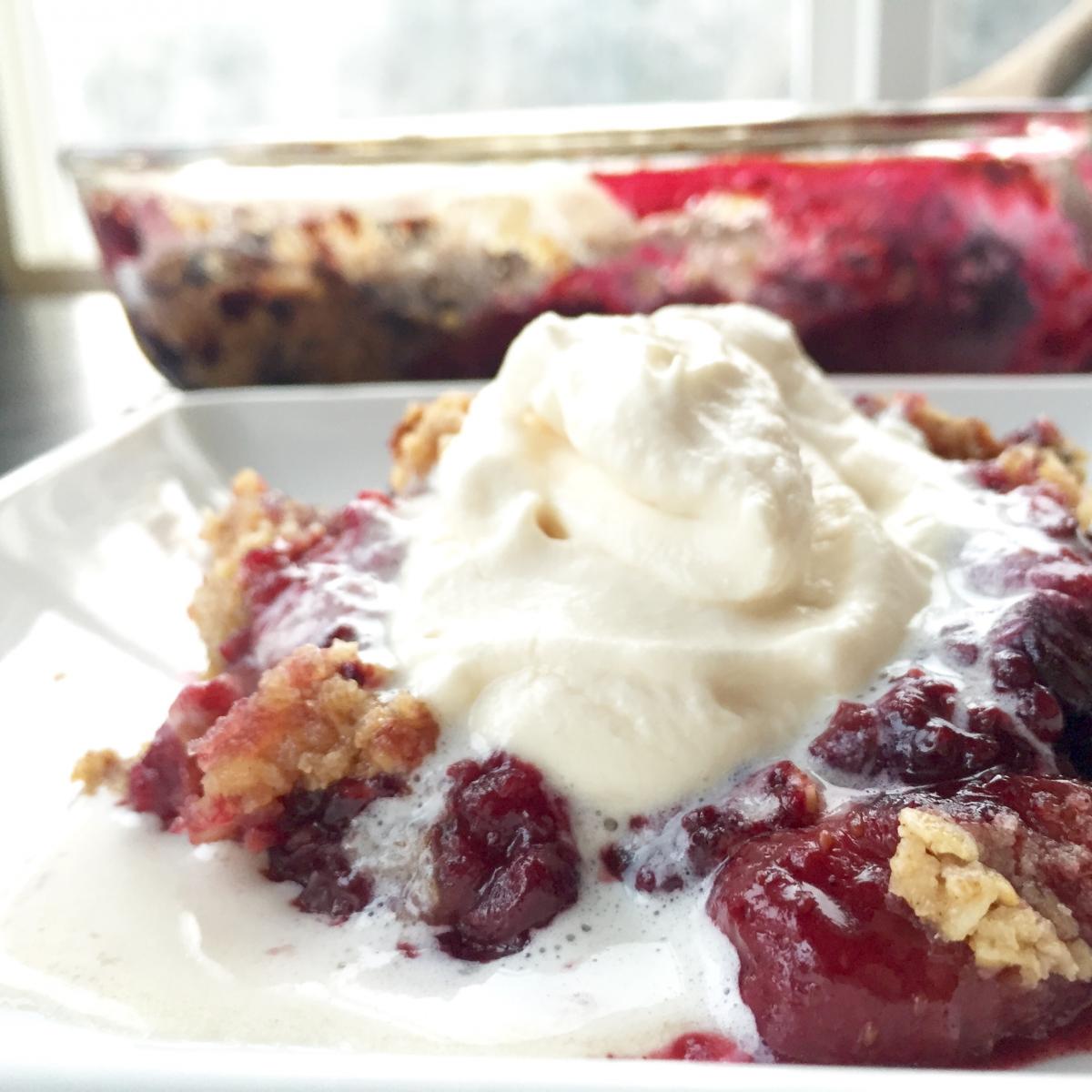 Ingredients:
2.5 lbs frozen berries, thawed
1 bag vanilla cake mix of your choice (I use gluten-free because my son is violently allergic to wheat)
2 cups old-fashioned rolled oats
1 cup of butter, melted (you can use a vegan butter sub here if that's your thing)
1 shot of Grand Marnier or Cointreau
1 tsp cinnamon
1 tsp cardamom
Directions:
Combine cake mix, oats, and spices. I know. Basic.
Get your berries nice and boozy. Feel free to measure out a full shot, or just eyeball it. You know, like you do when you hang your pictures or pick out a new sofa without measuring first.
Grease a large-ish Pyrex dish, and thoughtfully spread out your boozy berries while you contemplate making a margarita in the dead of winter in order to boost your spirits with more spirits.
Spoon your oat mixture over your berries as evenly as possible. I encourage you to get your hands a little dirty. 
It's time for butter. Now, I know butter gets a bad rap because of Paula Deen. I get it. She's a horrible person. But it's time to take butter back. I'm reclaiming it. Because butter. So, as the empowered home cook you are, take that pan of butter and drizzle it slowly over the top of the oat mixture, loudly reclaiming your right to own butter again. 
Bake for 60-70 minutes at 350 degrees. You'll know it's done when it's bubbling like crazy around the edges and there are no dry spots on the crust. The berries might also bubble up in the middle of the crust, and that's perfectly acceptable.  It's hard to overcook this, TBH.
Remove from oven and allow to cool just enough so it is no longer bubbling. Scoop it out with your favorite serving spoon, top it with a little unsweetened whipped cream, and tuck in. Feel free to rub yourself down with the cobbler just like a toddler. Or rub it all over a picture of Paula Deen's face while you drink that mid-winter's margarita. Or give it to your neighbor because you are a better person than I am.