Where are all the plus size models? WeIl, we found a couple... Image: thebigfashionguy Instagram.
"I'm short and wide. I want to see someone that looks awesome wearing these clothes in my size."
Body positivity isn't just something women struggle with, it also affects men. Obviously women most feel the pinch of narrow beauty standards but more and more, men and boys are suffering too.
A quarter of Australian men who fall inside a healthy weight range think they're fat, a statistic mirrored by the quarter of young men who last year rated "body image" as one of their major concerns. [Editor's note: According to an analysis of five American studies, between 20—40% of men feel "dissatisfied with their overall physical appearance, weight, and/or muscle tone and size."]
Fad diets, eating disorders, and steroid abuse are all on the rise and until we do something about an industry now thriving on making men hate themselves, it's only going to get worse.
Yes, body image is a female problem, but it's not just a female problem. In the same way women benefit from seeing other women who actually look like them, so do men.
Hardly any major clothing brands make plus-sized menswear and those that do barely advertise them. The plus-sized market for men is estimated to be a $17.5 billion a year industry, so where are all the plus-sized male models?
Well, we found a couple, as well as a few other trailblazers of the men's body positivity movement…
1. Zach Miko.
Zach Miko is the first plus-sized male model ever signed to a major agency. At 6ft 6in with a 40in waist, he started out modeling for Target but now works for IMG, the agency that looks after models like Freja Beha and Gigi Hadid.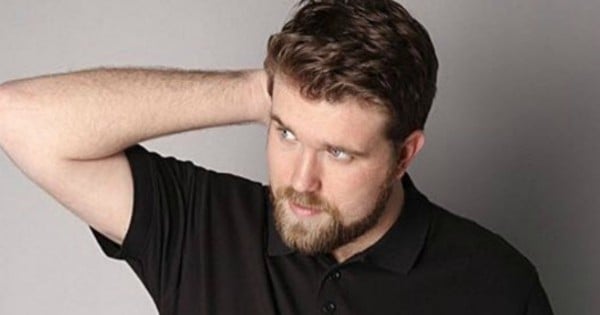 Plus-sized model Zach Miko. Source: Instagram
"There has been a lot of support in women's modeling — models such as Ashley Graham and Tess Holliday have been making huge waves," he told the Guardian in a recent interview.
"Seeing someone [like Graham], who would normally be shunned, was awesome. I always had my own body-image struggle. With men, there is still a lot of bravado and false masculinity to get through."
You can check out his Instagram here.
2. Bruce Sturgell.
Much like in the women's fashion world, men's plus-sized bloggers are helping to increase visibility, promote body love and dole out straight-up hot fashion tips for larger men.
#BigGuyTwitter Bruce at the beach pic.twitter.com/llrhCAB7aU

— Chubstr (@chubstr) May 10, 2016
Bruce Sturgell operates Chubstr, a blog and "style destination for men of many sizes," teaching men how to own their personal style no matter what size they are.
"I think that if you want to affect change, you have to show the industry that there is money to be made in this space, and that there's a lot of good will," Sturgell told DigiDay.
"From a brand perspective, not only is featuring size diversity, different types of models and great fitting clothing important, but knowing that people will buy it and they want it and have the disposable income to buy this.
"I'm short and wide. I want to see someone that looks awesome wearing these clothes in my size. Seeing that is aspirational."
Check out Chubstr on Facebook here.
3. Michael-Anthony Spearman.
Under his moniker The Big Fashion Guy, Michael-Anthony Spearman runs a blog to inspire gentlemen of "all sizes."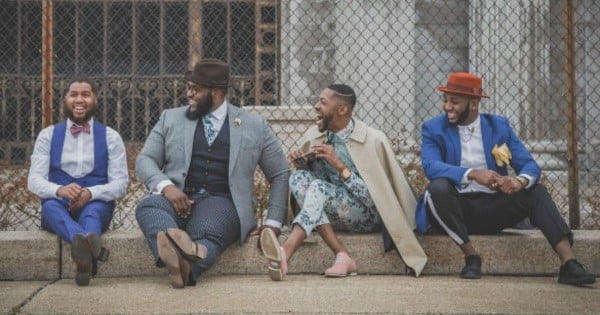 Michael-Anthony Spearman aka The Big Fashion Guy. Source: Instagram
He's got more than 16,500 Instagram followers and it's not hard to see why. Based in Detroit, he writes on trends in menswear, fashion design, grooming, health and fitness and offers styling tips.
Check out his Instagram here.
4. Kelvin Davis.
Notoriously Dapper isn't just the name of his fashion blog, it's also plus-sized model Kelvin Davis' way of life.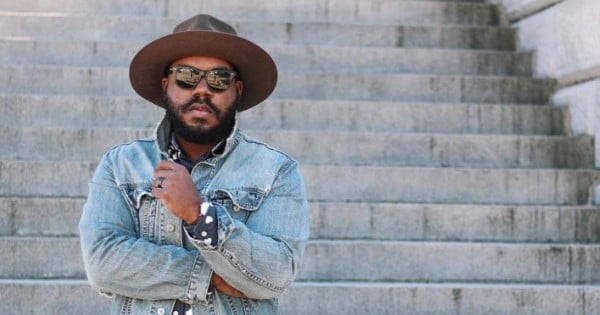 Kelvin Davis is Notoriously Dapper. Source: Instagram
He started it after an unpleasant fashion experience "left a bad taste in my mouth," he explains on his site, "ever since then I have vowed to never feel that insecure or ashamed of my size again."
He's also involved in Tess Holiday's #EFFYOURBEAUTYSTANDARDS campaign.
Find him on Instagram here.
5. Matt Diaz.
Finally, there's Matt Diaz who became an advocate for body positivity after posting a video about his dramatic weight loss online.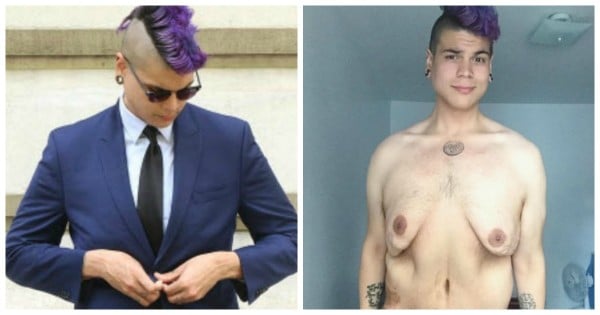 Matt Diaz. Source: Instagram
"Whenever I sleep with someone new, whenever I'm at somewhere — at the beach or something — and I'm supposed to take my shirt off, I can't," he said in the emotional video.
"I think it's important that we learn to love the bodies we're in, even if we don't necessarily like every little thing about them."
He's come a long way since then and his popular Instagram has more than 19,000 followers.
Take a look here.
---