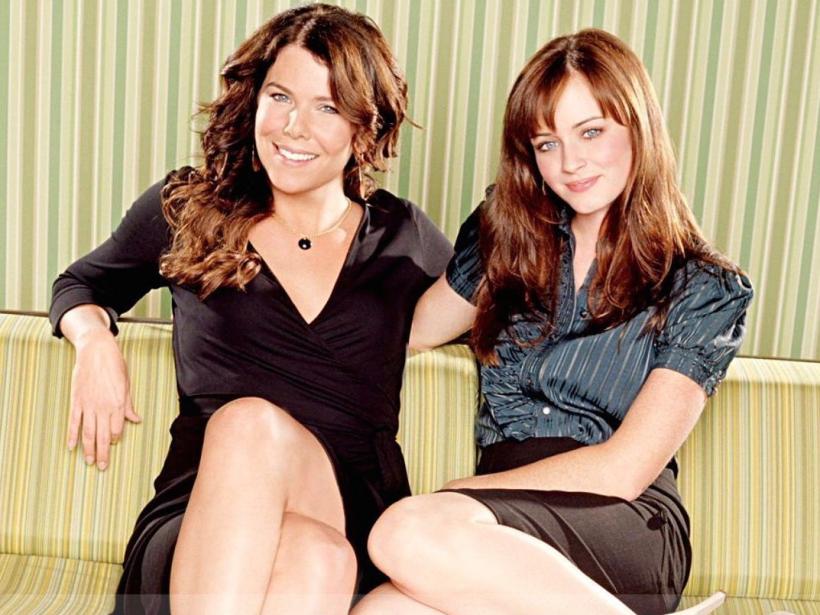 This show was a huge part of my teenage years.
I haven't been this thrilled about watching TV in a long time.
No matter how much we enjoy "grown-up" TV, we always wonder what the favorite characters from our beloved childhood shows are doing now. We so badly want there to be some type of reunion that we can binge-watch like it's our job. In most cases it never comes to fruition.
But that all changed with the announcement that there there will be a Gilmore Girls revival (as in, it's actually in production), and most of our beloved characters will be included.
I am giddy with glee in anticipation for these (and many other) reasons:
1. It makes me feel young again.
This show was a huge part of my teenage years. I used to lock myself in my parents' bedroom (being the oldest of four kids, this was the only way to get some alone time) and watch what these quirky characters were up to each week.
Even when you felt left out or awkward, there was always a place for you at Stars Hollow. Reliving those moments while watching the new season will truly bring back all the good tingles of my teenage years.
2. I always wanted to live in Stars Hollow.
There was something so perfect, quaint, and stress-free about this cute little town in the middle of nowhere that I always secretly wanted to escape there.
My dream of city life brought me and my family to NYC, but I can't deny that part of me that always wished that I could disappear and end up in this town where there was one grocery store, one little diner, and big hearts everywhere you turned.
3. I'm so excited to see what is happening in Rory and Lorelei's lives.
I can't contain the thrill inside me to see where these beloved characters of mine ended up in life. There's definitely some binge-watching of the original seasons in store for me, so that I can make some educated predictions.
I haven't been this thrilled about watching TV in a long time. Game of Thrones has nothing on the butterflies in my stomach about watching the GG reunion.
4. But mostly, it makes me feel like a teenager again.
Not to beat a dead horse, but is there really any other time where you are given the opportunity to basically go back in time and re-connect with your teenage self?
I think not!
There is just something wonderful about being able to align myself again with these characters that I connected with and talked about with my friends so frequently.
It was such a special show that existed during such a vulnerable time in my life — I can't wait to relive it!