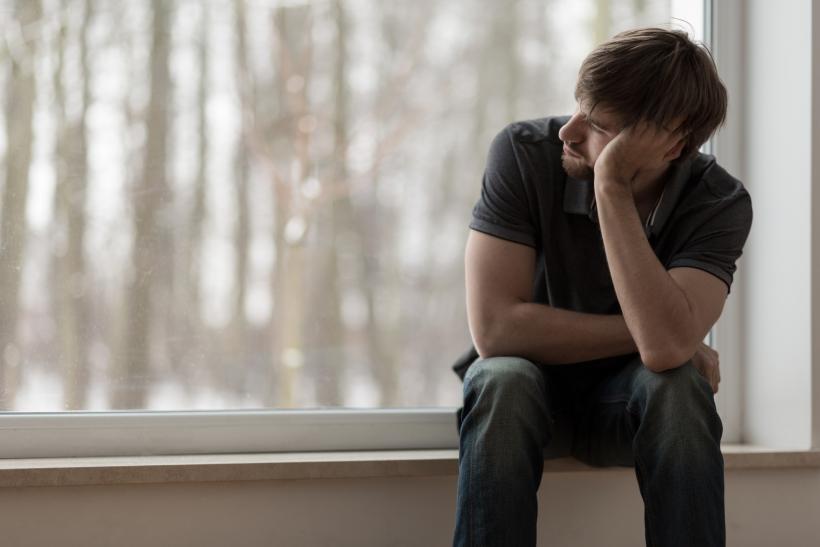 Separation anxiety.
She's made all the mistakes, so you don't have to…Ask Erin is a weekly advice column, in which Erin answers your burning questions about anything at all.
---
Q. 
Erin,
My wife and I have been married two-and-a-half years, and we dated for six years prior to getting married. It's a second marriage for both of us, and we each have two teenage children from previous marriages. 
Sadly, blending families has proven incredibly difficult, and we experienced financial pressures. 
Now, my wife and her kids moved out, and she has moved in with another couple who are also our best friends. It feels like such a betrayal to me on so many levels. 
Was it appropriate for her to ask them to move in? And was it inappropriate for them to have taken her in?? 
And no, I've never abused her, I have no addictions, and I've never had an affair. She has a masters degree, but is unemployed (part of our problem), credit cards, and a wealthy mother, too.
A.
This is a tough time. Breakups are inherently difficult, and they are made more so when marriage and children are involved. 
The first thing I want to say to you is to do everything in your power to keep things amicable and civil as you go through this process. You both have kids, and they are affected by this, despite the fact that they are teenagers. 
I can understand why it feels like a betrayal to have this couple, who you are both very close with, let her and her kids move in with them. But, that doesn't mean that they are taking sides. They care for your wife, as I am sure they care for you. And, I would venture to guess that they would do the same for you if you were the one moving out of the family home. 
Breakups/separations/divorces are hard on everyone. That everyone includes those close to the couple who is breaking up. 
I don't think it was inappropriate for her to ask them for help, or for them to give her help. As you said, they are best friends to you both. 
It is appropriate for you to make plans to have your own time with them (or one of them, if you are closer to one). It's valid for you to express your concerns. But do so without putting the burden of responsibility on their shoulders. You can have a relationship with them that is separate from the one they have with your wife. 
You added that there was not a single traumatic point of contention that broke up the marriage — no addiction, infidelity, or abuse. Great. Sadly, sometimes there is not one major issue, but rather a series of small problems that come to a head. 
Although you are currently separated, you didn't mention whether or not you've decided to proceed with a divorce. Whichever way this goes, I highly recommend the guidance of a therapist, one who can help you walk through the muddiness of the situation and help you see a little more clearly. 
Additionally, allowing your kids the time and space with a therapist would be extremely beneficial. Just because this is not their mother you are separating from, doesn't mean they don't have feelings about it. If your kids have an established relationship with your wife and her children (which after six years is likely), don't stand in the way of that. Allow them to continue those relationships.
Lean on your friends (beyond the couple you mentioned), look for a therapist that specializes in separations/divorce, and join a support network where you can find a community of people who are going through a similar situation. You can email me back for some local resources. 
---
If you have a question for me about relationships, breakups, addiction, recovery, boundaries, setting goals for 2017, Black Kyanite, or anything at all, use the contact form below or email me at rarelywrongerin@gmail.com. As always, your anonymity is golden. xoxo