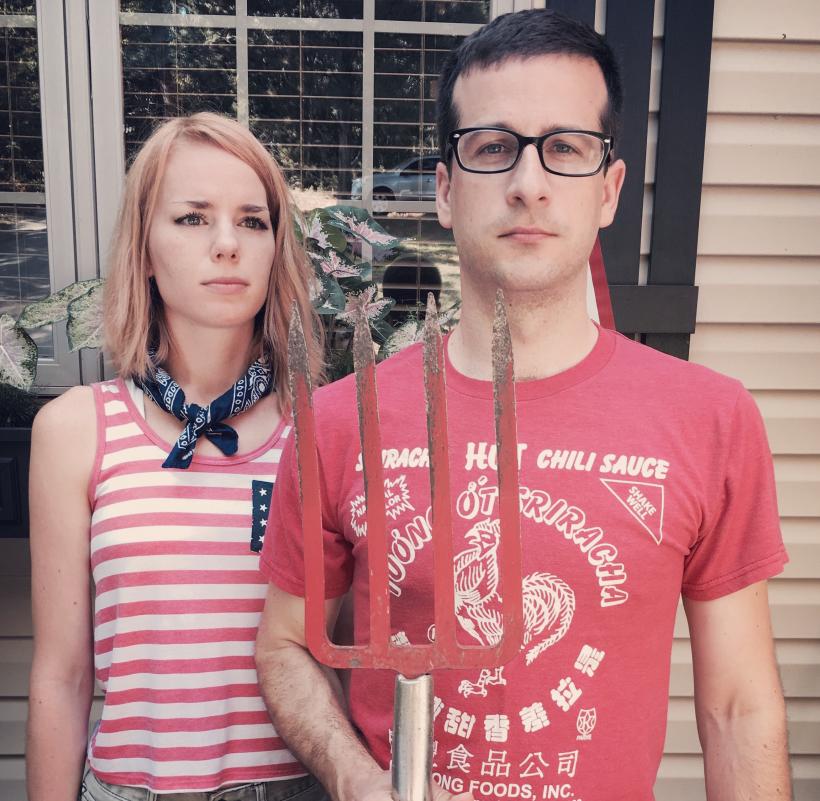 Claire Hopple and husband, American Gothic version.
Welcome to #RavsWriters, an opportunity for you to get to know some of the outstanding human beings who fervently type to make Ravishly the awesome place it is.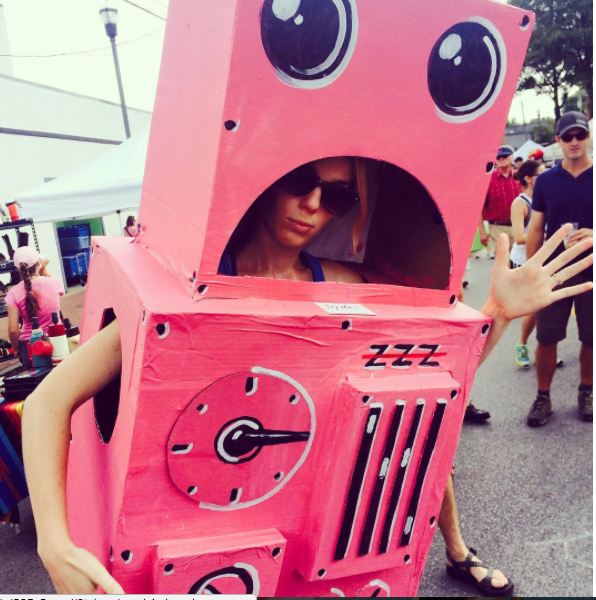 1. Who are you?
Claire Hopple. 
2. Tell us about your family, or your cats, or your elaborate paper napkin collection.
My husband's pretty incredible. He's an ex-chef who cooks every meal, so it works out great for this girl! (You can't see, but I'm pointing to me.) Here's the American Gothic version of us: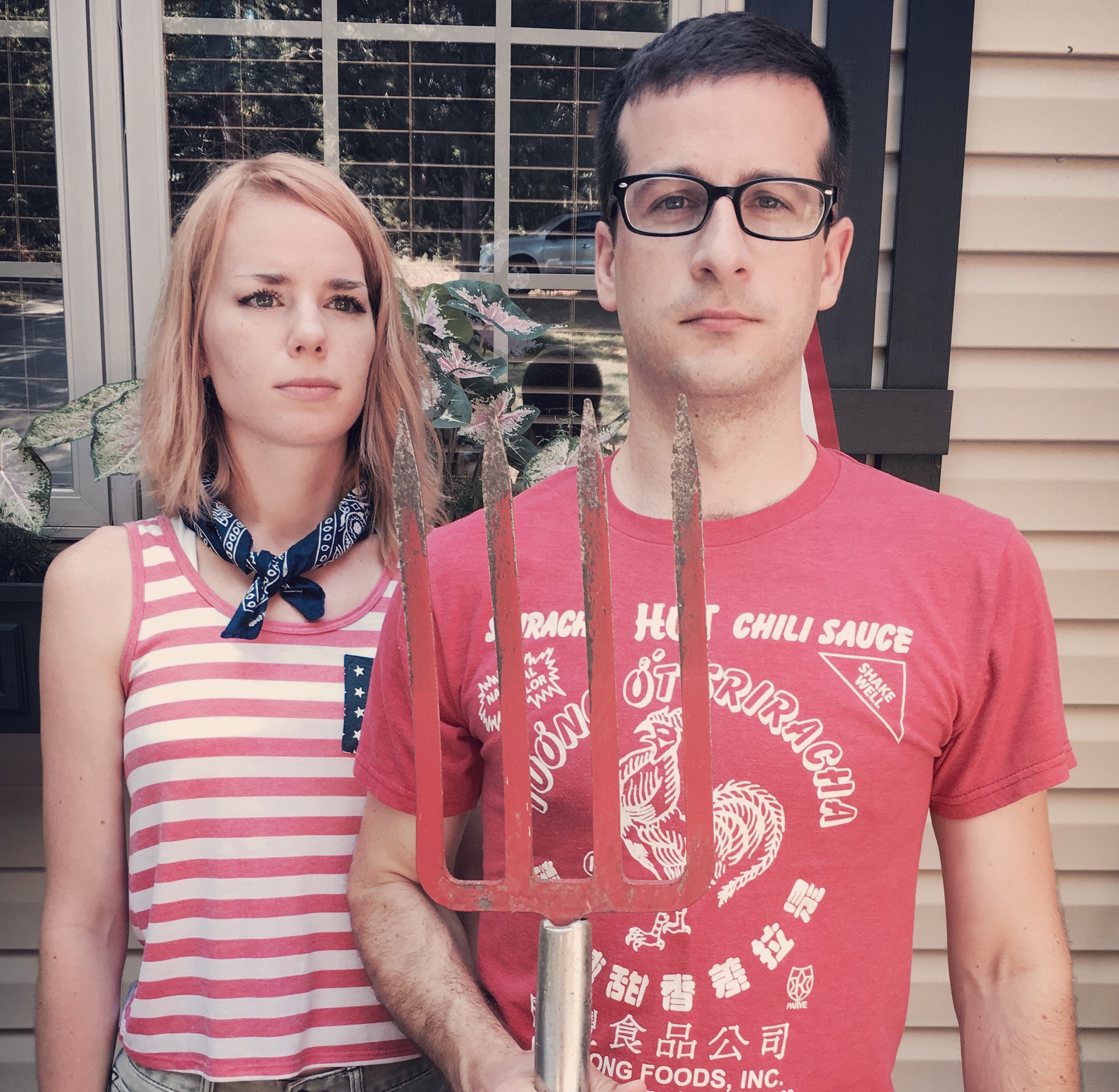 3. When did you start writing? Why?
 I've been writing ever since a teacher shoved one of those jumbo-sized pencils and lined paper in my hands. I've tried to quit several times and it just refuses to work.
4. What do you like to do when you're not doing the thing you have to do?
Reading, watching movies, sitting on a couch somewhere with my people, eating good food and exploring. I love wandering around my neighborhood or traveling to discover the next great mural or bizarre object. For example: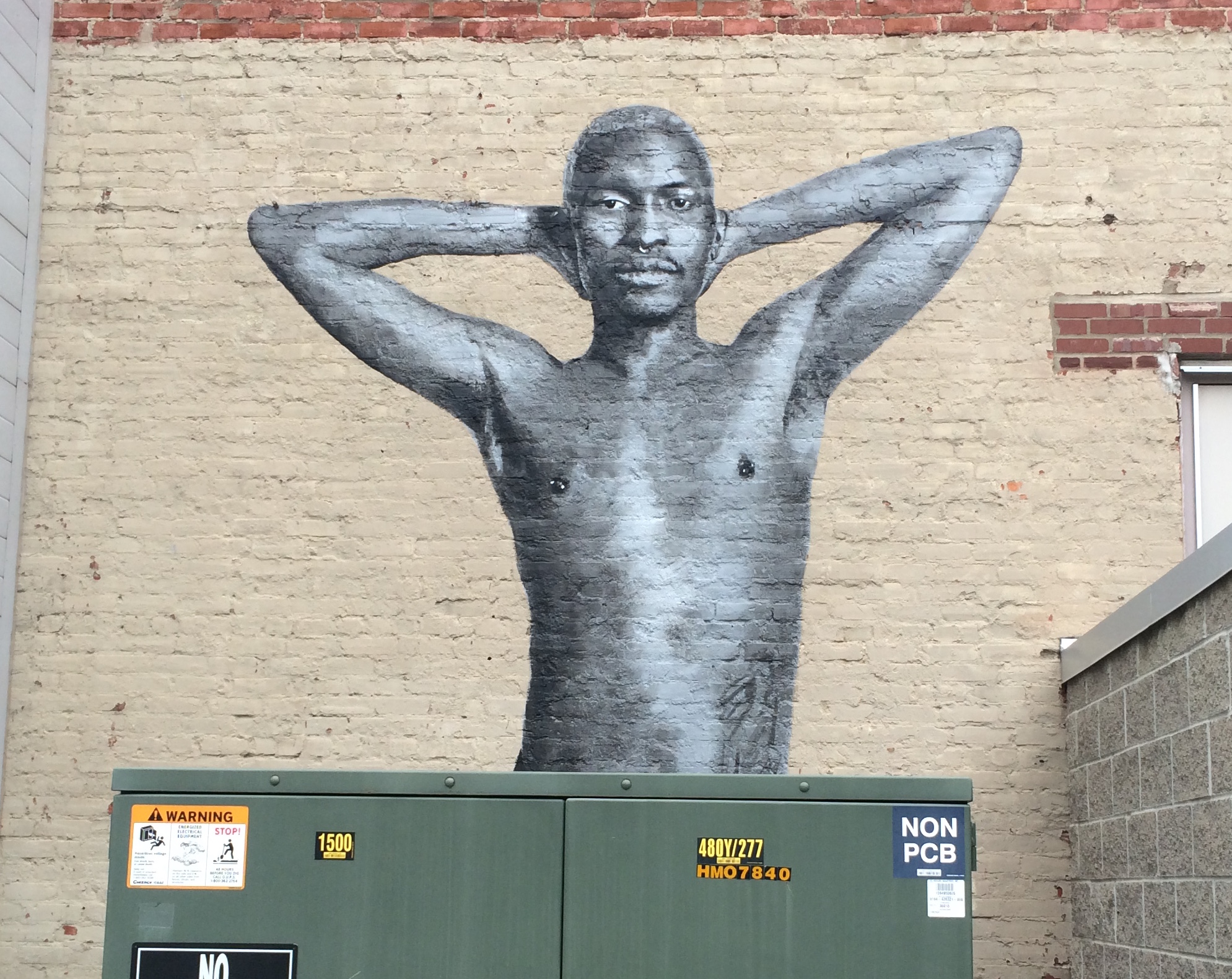 And finding faces at the flea market like this: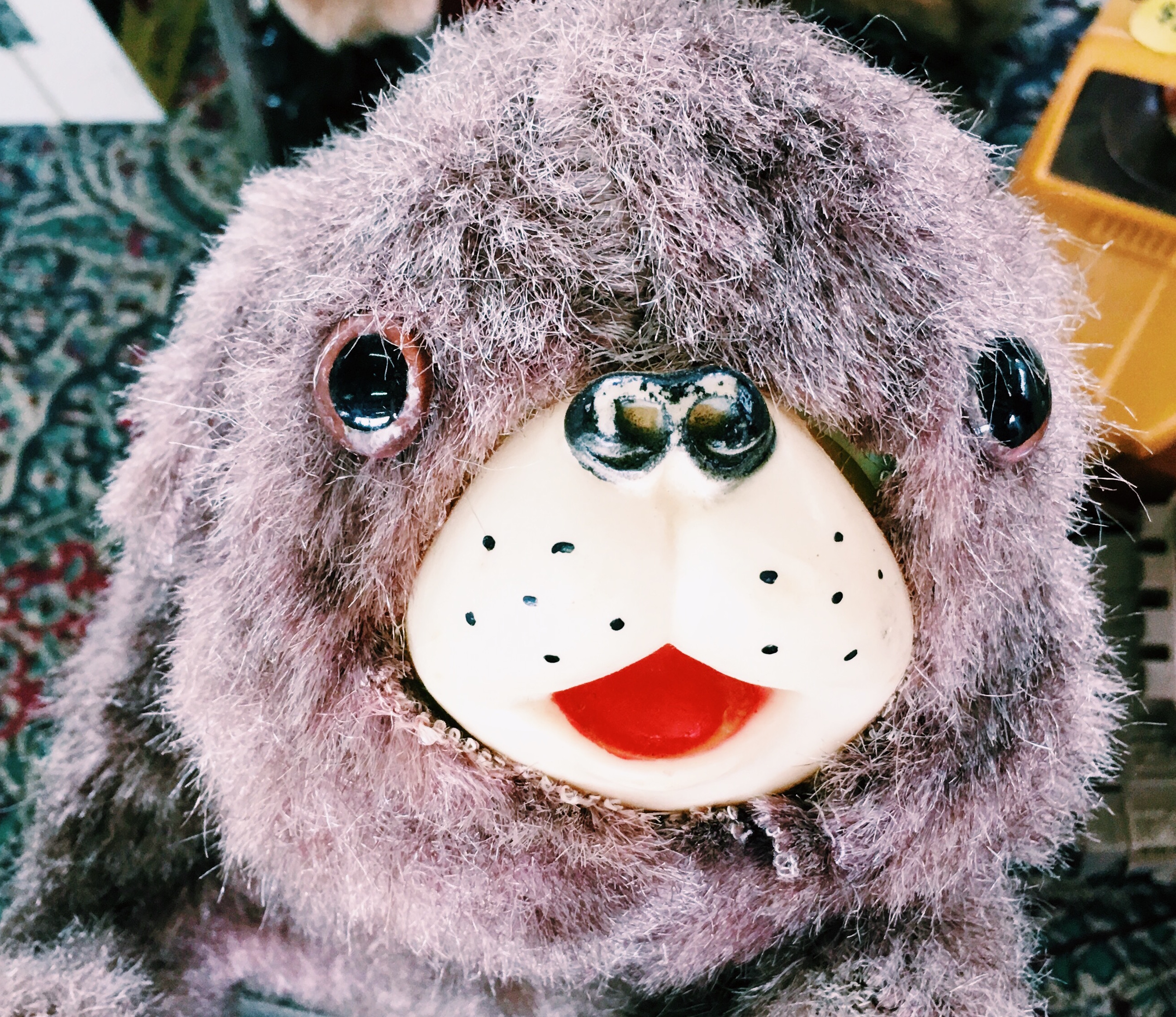 5. What music do you love? (Barry Manilow is an acceptable answer.)
Think about what kind of music your dad listens to. That's probably the closest. It also depends on what I'm doing. If I need to power through some vacuuming, it's Biggie or Missy Elliott. If I need some background music or I'm singing in the shower, it's most likely Fleet Foxes, My Morning Jacket, Local Natives or Vampire Weekend.
But I'll dance to just about anything that can qualify as music. 
6. Favorite pizza topping.
Artichokes! 
7. Favorite donut.
I love when doughnut shops find creative ways to incorporate even more chocolate into whatever chocolate flavors already exist. It's this kind of innovation that will change the world.
8. Last book you read.
Currently reading Jonathan Lethem's A Gambler's Anatomy and just finished Vi Khi Nao's Fish in Exile.
9. What's your sign?
Taurus... I think. Didn't they switch them a few years back? Shows how much I pay attention.
10. One word to describe you.
Curious.