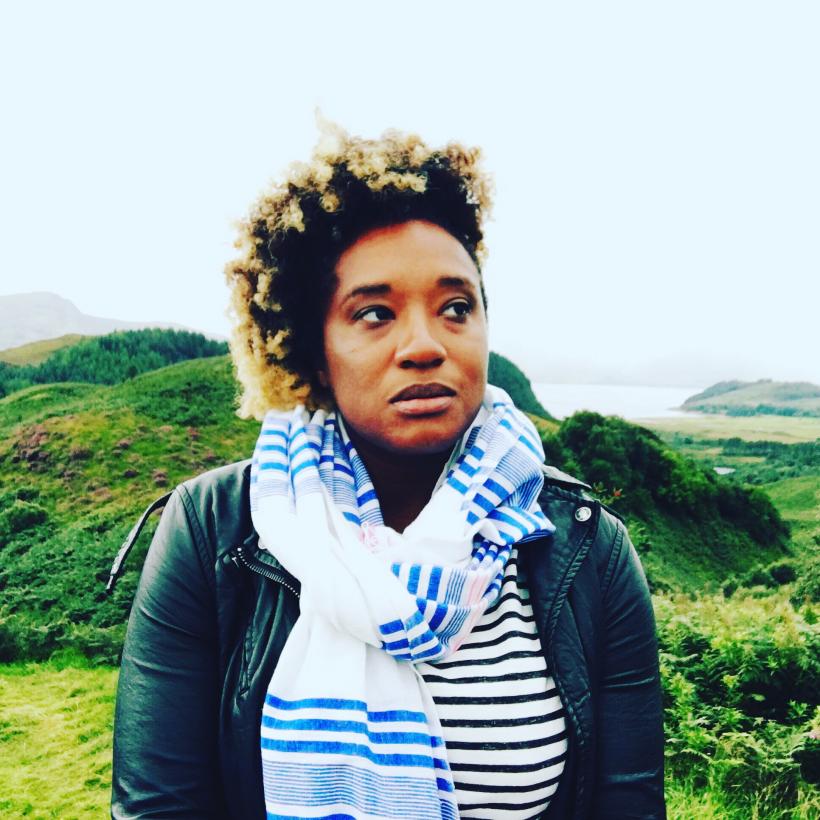 Aja Barber talks the goodness of pesto, Paradis remixes, and solidarity in today's political climate. (Image Credit: Aja Barber)
Welcome to #RavsWriters, an opportunity for you to get to know some of the outstanding human beings who fervently type to make Ravishly the awesome place it is.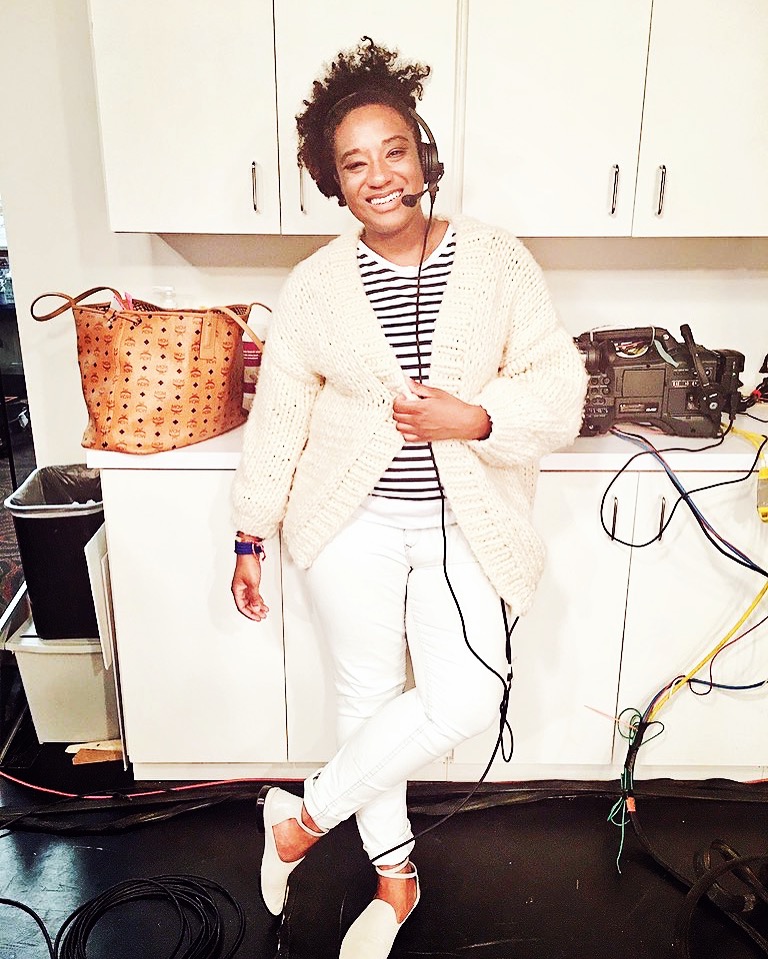 1. Name.
Aja Barber
2. Tell us about your family, or your cats, or your elaborate paper napkin collection.
My family all mostly live on the same street (with the exception of my sister in NYC), which means I get to see my niece and nephew pretty regularly, and that's awesome. However, my sweetheart lives in London, which means we have dates every few months. Our next date is in Iceland. Because our dates aren't every day, we usually squeeze a couple countries in. Even though long distance is challenging, I used to live in London, so I can always use an excuse to get back. 
I don't have a paper napkin collection, but I do own about 100 pairs of shoes. Yes. That level of consumption is shameful. I know.
3. When did you start writing? Why?
"I am no longer accepting the things I cannot change. I am changing the things I cannot accept…" - Angela Y. Davis
Writing was always my side thing. Fiction and nonfiction. However, I got to college and realized that the only people who felt they could make it as writers were white males. 
Also, my parents would never have been supportive of me getting a degree in "creative writing." They helped me out, but they wanted me to get a degree in a field where I would be employed, so I've spent much of my adult life as a television producer. I think they too recognized that the media didn't exactly give black voices a home in most publications.  
Flash forward a decade later, and things are changing slowly. Now is as good a time as ever to go after what has always been in my heart. And with the political climate, I just felt that I could no longer be quiet and ignore the things that have bothered me my entire life. Writing freed me in so many ways.  
4. What do you like to do when you're not doing the thing you have to do?
I do a lot of reading. About two books a week. I think anyone who's a writer needs to read as much as they possibly can. In January I started doing a daily resistance video on Facebook. I make them public, so everyone can see them. (If you follow me, we don't even have to be friends and you can still get your daily pep talk.) We talk politics, racism, how to fight fascism, wellness, mental health and sometimes fashion too! But mostly it all centers around our political climate. 
Right now, it's easy to feel isolated, and I just want people not to feel alone, to come up with ways to harness our anger for good.
I also dance ballet. I've been dancing for ten years now, and I can't believe it. (Scratch that, I can totally believe it when I hear my bones crack sliding out of bed in the morning.)  
For fun, I like to style my friends. People regularly send me photos of their purchases, and it makes me proud that they all trust me in this way. Today a friend told me she was braving the mall to get a dress for a wedding and within ten minutes I had pointed her in the direction of a discount website I frequent and even filtered her sizes and pulled some picks for her. I think she bought something. I love helping people find clothes they love.
5. What music do you love? (Barry Manilow is an acceptable answer.)
Electronica mostly. I still listen to drum 'n' bass and trip hop like it's the year of 2000. I have no shame. I try to never miss a Purity Ring concert. They give the best show. 
I love a remix. I swear I've listened to the Paradis Remix of Christine and the Queens, Tilted probably about five hundred times. Also, Still Foggy by Hior Chronik (Cosmonaut Grechko remix) is how I try to live my life if I had to be trapped in a song. It's light but complicated.
6. Favorite pizza topping. 
Pesto. Favorite everything topping.
7. Favorite donut.
That's like asking a mother to pick her favorite child. She loves them all equally.  
8. Last book you read.
I'm in the middle of Homegoing by Yaa Gyasi and it's tearing me apart. It's really heavy.
9. What's your sign? 
Taurus.  Strong like bull.
10. One word to describe you.
Buoyant.