The Jetsetters by Amanda Eyre Ward
It was a pleasure chatting with Amanda Eyre Ward about her new novel, The Jetsetters.
About the Book:
When seventy-year-old Charlotte Perkins submits a sexy essay to the "Become a Jetsetter" contest, she dreams of reuniting her estranged children: Lee, an almost-famous actress; Cord, a handsome Manhattan venture capitalist who can't seem to find a partner; and Regan, a harried mother who took it all wrong when Charlotte bought her a Weight Watchers gift certificate for her birthday. Charlotte yearns for the years when her children were young, when she was a single mother who meant everything to them.
When she wins the contest, the family packs their baggage—both literal and figurative—and spends ten days traveling from sun-drenched Athens through glorious Rome to tapas-laden Barcelona on an over-the-top cruise ship, the Splendido Marveloso. As lovers new and old join the adventure, long-buried secrets are revealed, and old wounds are reopened, forcing the Perkins family to confront the forces that drove them apart and the defining choices of their lives.
Can four lost adults find the peace they've been seeking by reconciling their childhood aches and coming back together? In the vein of The Nest and The Vacationers, The Jetsetters is a delicious and intelligent novel about the courage it takes to reveal our true selves, the pleasures and perils of family, and how we navigate the seas of adulthood.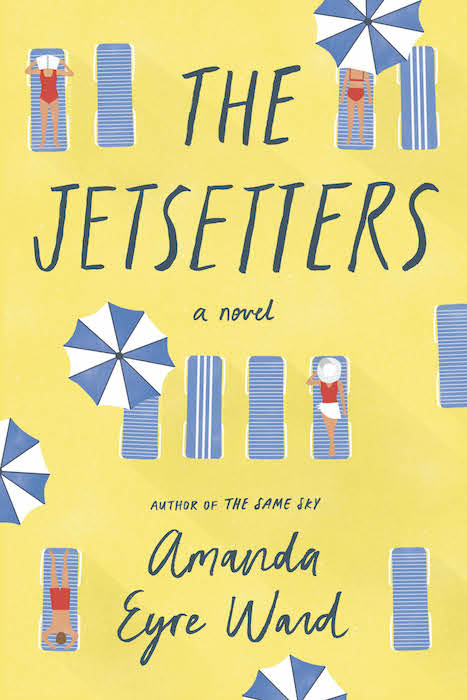 Erin Khar: I am always curious about the origin stories of fiction. What prompted the concept for The Jetsetters? 
Amanda Eyer Wards: I'm a mom of three, and my husband travels a ton. When I got sober a few years back, I started hearing a voice in my mind that said, "Amanda, you do not belong in this kitchen in a bathrobe feeling beleaguered." I started seeking out adventures and dreaming of taking my kids to Europe.
I had never set foot on a cruise ship but thought it could be hilarious to put a family with secrets on a ship together — there's nowhere to escape!
My friend Andrew Sean Greer wrote a comedic novel that I really admired (The Pulitzer-prize-winning LESS), and this inspired me to try a comedic novel. When I booked the tickets to Athens, my heart soared, and I knew I was doing something right.
EK: Which character in your book do you relate to the most? And who do you relate to the least? 
AEW: Although I'm not a gay man with a dream lover named Giovanni, I relate the most to Cord. He hears a "lonely voice" that's very familiar to me, as are his struggles to get sober. 
I can't say I relate the least to any of the characters...honestly, they're all me! I guess the character I relate to the least is Giovanni. He's outgoing, open, hilarious, and he knows his worth. My goal is to be more like Giovanni — to be the kind of person who books a golf-cart tour of Rome!
EK: How much did the setting of the novel shape or influence the plot? 
AEW: Setting the novel along the Mediterranean coast influenced the story a great deal. I got on the cruise ship, thinking I was writing one novel, but in each port, something changed. When I got home and looked through my tour brochures, maps, and menus, a more complex, bright novel bloomed. 
EK: What's the best piece of writing advice you've received? The worst?
AEW: The best: be ambitious and brave. 
The worst: don't write what you know.
This is my eighth novel, and all the main characters I've ever written are me, to some extent.
EK: What are you reading now? 
AEW: I read constantly and have a big pile on my bedside table. Here's what's in the pile right now:
The Yellow House by Sarah Broom 
I'll Be Your Blue Sky by Marisa de los Santos
Barn 8 by Deb Olin Unferth
The Roxy Letters by Mary Pauline Lowry
If I Had Your Face by Frances Cha
We Are the Luckiest by Laura McKowan
Good Morning, Destroyer of Men's Souls by Nina Renata Aron
Inside Out by Demi Moore
Copyedits of my forthcoming book with Jardine Libaire, The Sober Lush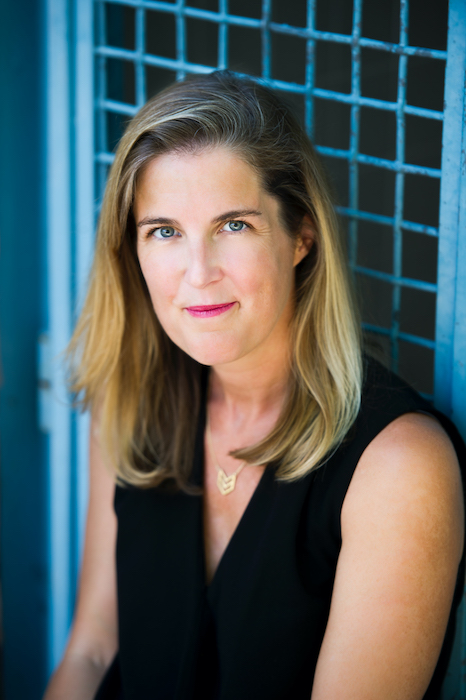 About the Author
Amanda Eyre Ward is the critically acclaimed author of seven novels, including How to Be Lost, Close Your Eyes, The Same Sky, and The Nearness of You. She lives in Austin, Texas, with her family.
---
You Might Also Like: