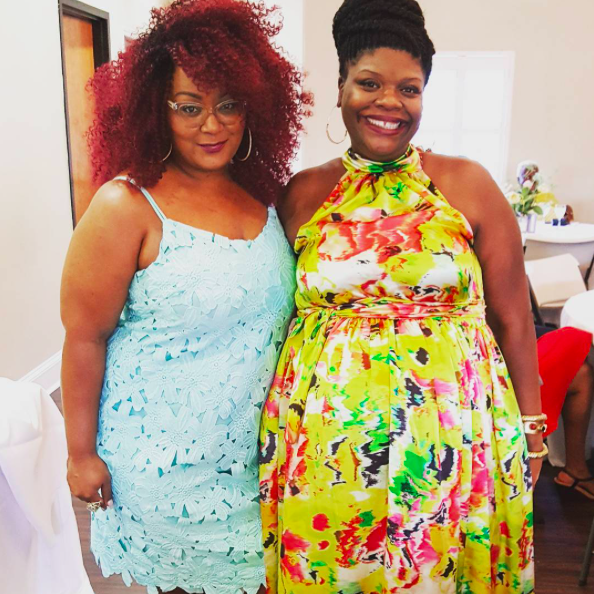 Instagram/ mariedenee
Every Spring, Easter seems to sneak up and surprise us. Whether it's the constantly changing date (who can keep up with that?!) or different religious and lifestyle practices, the holiday can quickly come and go for those of us who are not particularly religious or do not have children. 
Regardless of your religious leanings, it can be fun to dress up for the season and its holidays. Whether tossing on some pastels to appreciate a piece of bunny-shaped chocolate or donning florals for an Easter egg hunt, there are tons of prints, colors, and silhouettes with which to play. 
Check out our latest Fatshion Friday Roundup for seasonal inspiration, no matter what you celebrate! 
1. Amy of Willow Curves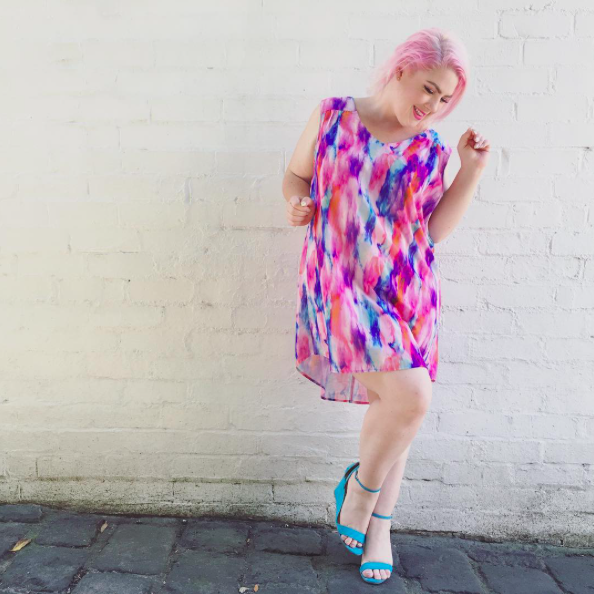 Melbourne-based blogger Amy of Willow Curves looks amazing in this super colorful look that is only enhanced by her amazing pink hair. Those wedges! That dress! More, please.
2. Kelly Augustine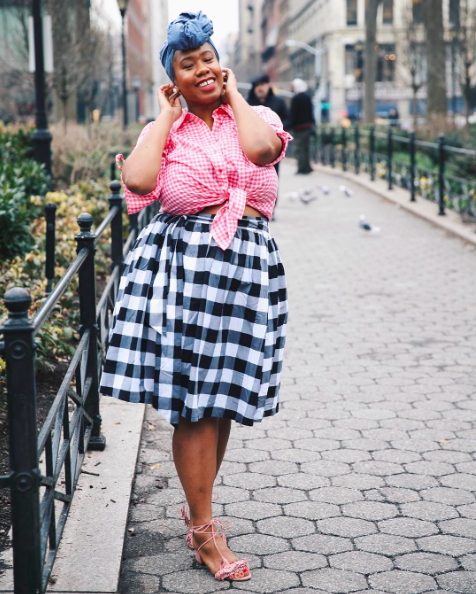 Plus-sized model and blogger Kelly Augustine absolutely slays this power-clash of two different plaids from Lane Bryant. Perfect for combining a classic look with a fashion-forward twist, we suggest this concept for every figure and all genders. 
3. Bea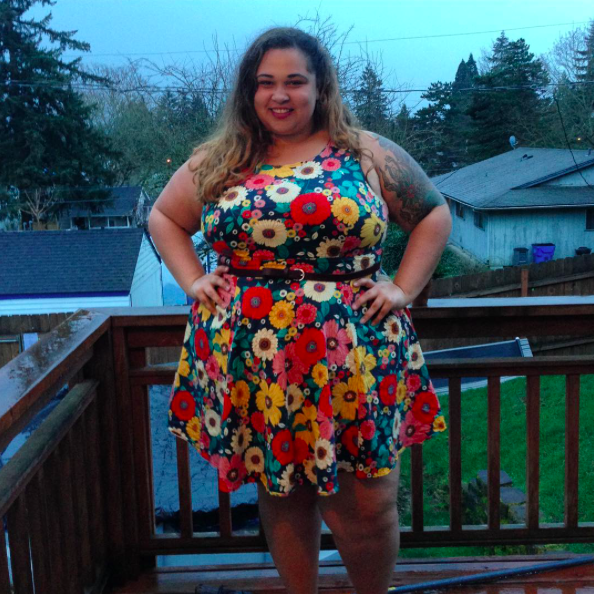 Bea from Portland rocks the most adorable, super kitschy-twee femme dresses that make our hearts swell. Look no further for amazing adorable retro babe inspiration.
4. Marie Southard Ospina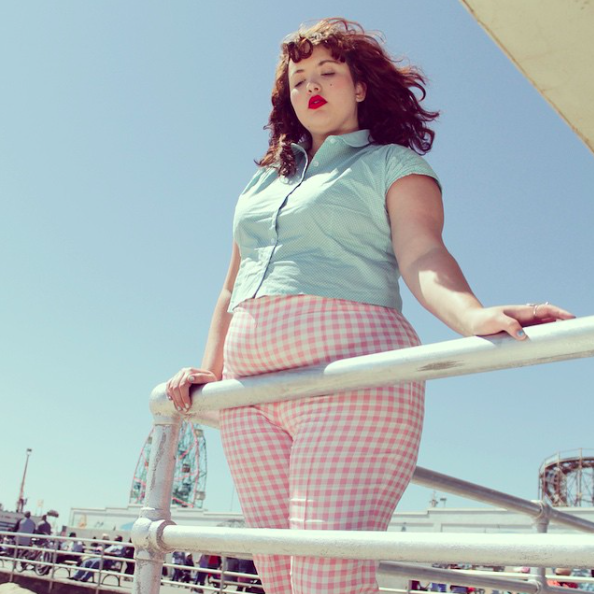 Marie Southard Ospina of Migg Mag wears an adorable pastel look that is a retro nod, but completely wearable. Try it for an alternative to the Easter dress… it's much easier to hunt for eggs in this!
5. Ragini Rao of A Curious Fancy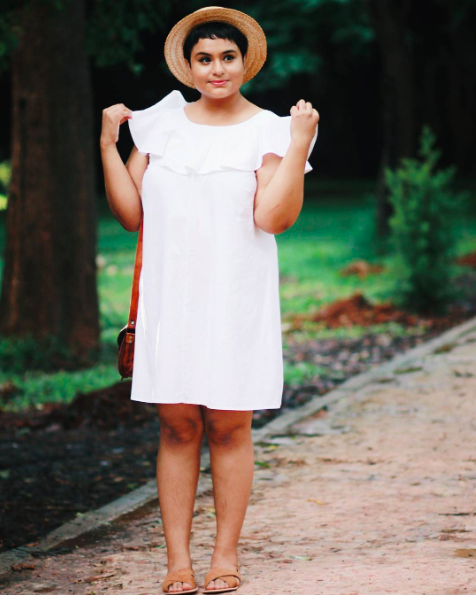 A Curious Fancy has been a long-time favorite of bohemian beauties and twee sweeties everywhere. Ragini's fashion hits somewhere between boho babe and a Wes Anderson movie — in the best ways possible. Check out this crisp yet sweet warm weather look for those of you experiencing a warm Spring.
6. Alison Scoottee, of AlisonOfAGun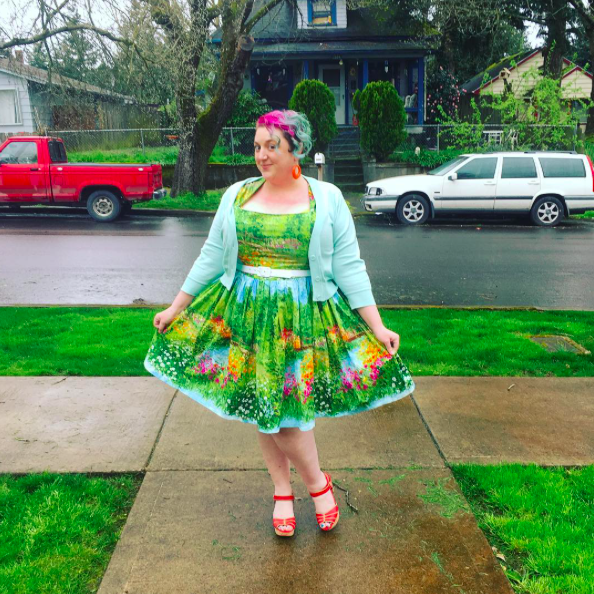 Pacific Northwesterner Alison Scootee has a killer dress collection that is everything you could want for a sweet Easter look. 
7. Jeniese H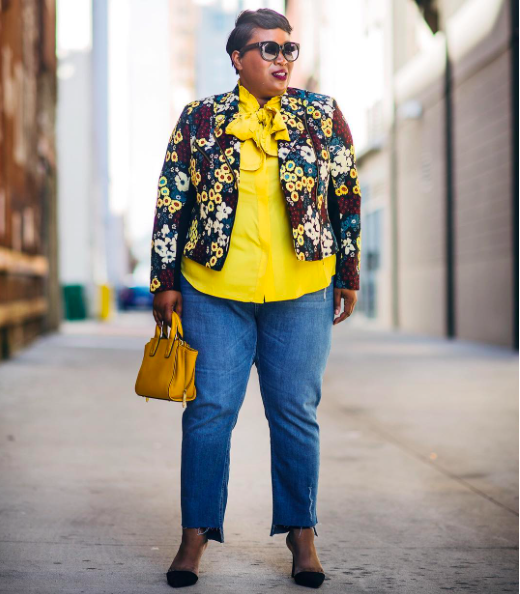 Birmingham-based blogger Jeniese H shows us how to rock a floral look using jeans and separates. The result is still super femme but easy to wear and perfect for a casual Easter celebration, especially if you're chasing after kids.
8. Jen Wilder of The Plus Bus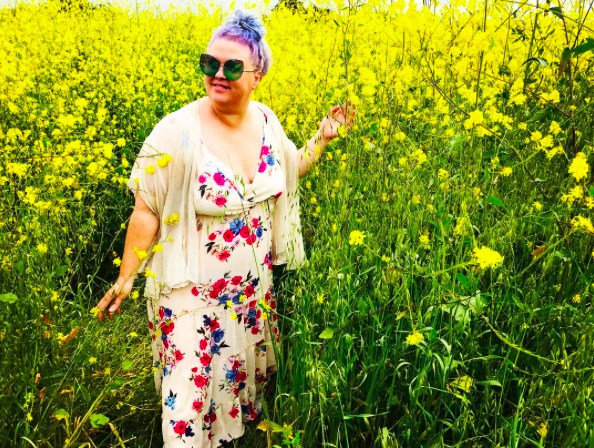 Designer and boutique owner Jen Wilder of 
The Plus Bus 
shows us how to do a comfy cool bohemian look with this simple floral maxi. Good luck finding eggs in the incredible Super Bloom, though!
9. Stephanie Nadia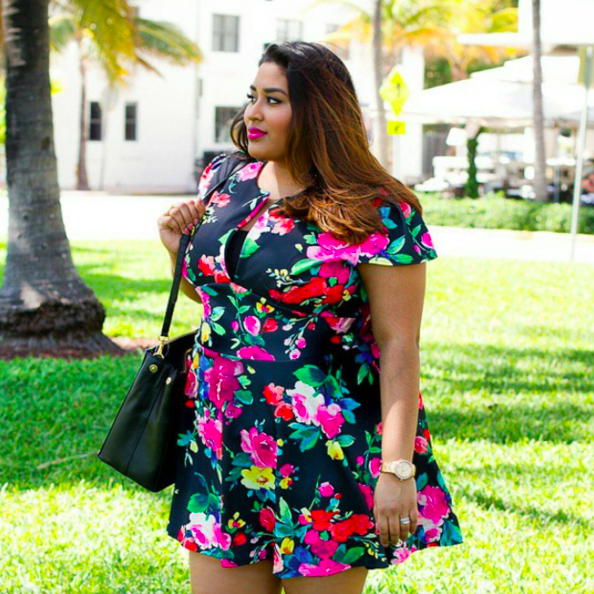 Stephanie Nadia shows off the perfect tropical dark floral as a mini-dress that has us longing for warmer weather. Try this out for something different this Easter.
10. Anastasia Furrow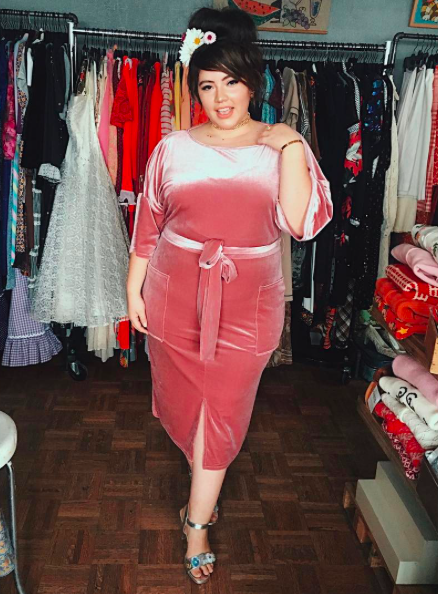 Anastasia wears a bit of precious vintage perfection with this amazing pink velvet look. Paired with a retro updo and makeup, this look is perfect for any Spring celebration!
11. Grown and Curvy Woman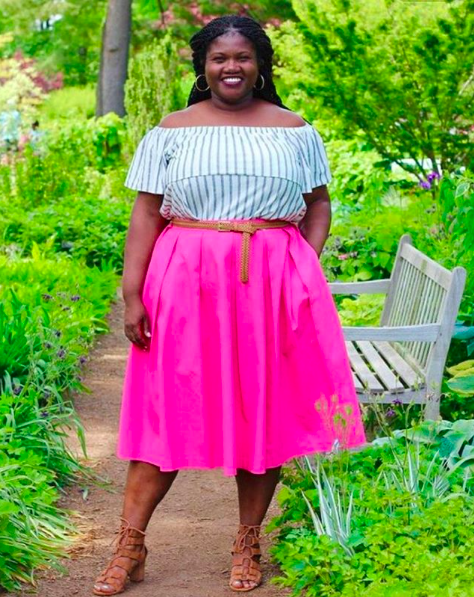 Grown and Curvy Woman, a 42-year-old fashion blogger, shows off an adorable springy outfit with perfectly paired separates. The result is wearable and re-mixable with different accessories, while still breezy and fun. 
12. Suits Heels Curves by Darlene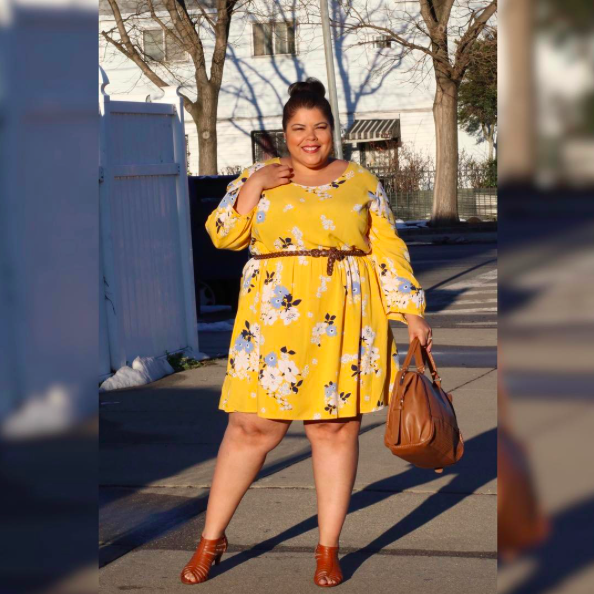 Darlene shows off her beautiful sunny floral dress that makes us want to bloom just by looking at her. Dress it up or down with the perfect accessories for your celebration. 
13. Kelly Belly Ohio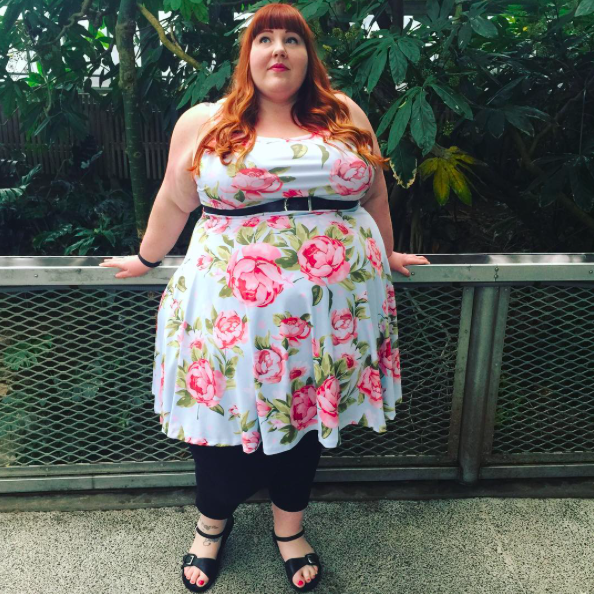 Instagrammer Kelly Belly shows off her whimsically sweet style with this super pretty floral dress from CowCow. Kelly is a fantastic fatshionista to follow for size 26+ looks and just awesome feminine styles in general.
14. Sandra N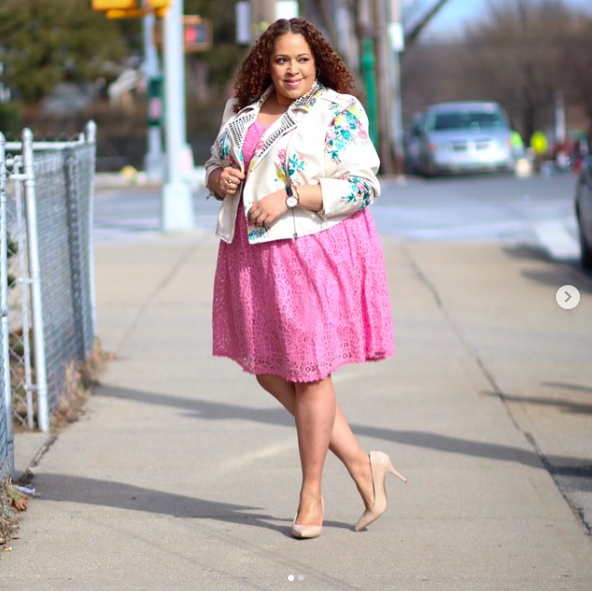 Sandra N of La Pecoa Preciosa and The IG Wives shows off a gorgeous outfit from Ashley Nell Tipton, the queen of plus-size feminine fashion. Her nude heels are perfect with the outfit and make her legs look even longer. Meanwhile, that moto-style jacket with super femme deets is e-v-e-r-y-t-h-i-n-g and look amazing on her. 
15. Marie Denee and Jasmine Elder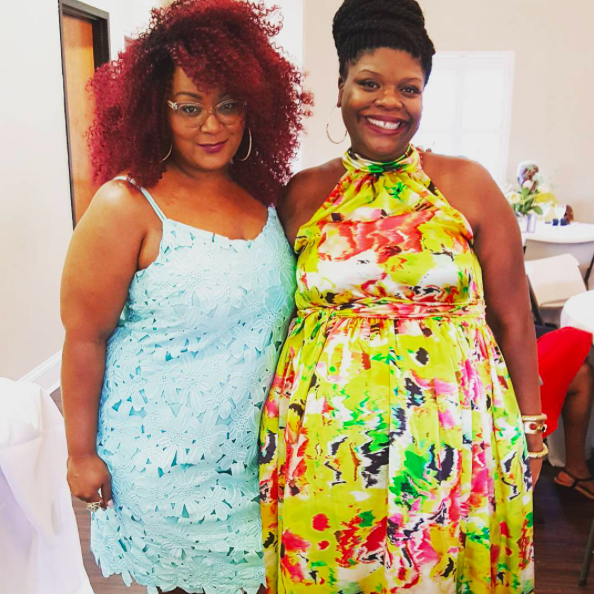 Marie Denee and Jasmine Elder look perfectly festive in beautiful pastels and florals at Elder's baby shower. Loving both looks, the mother-to-be looks absolutely radiant, as does her good friend. 
16. Janna Morton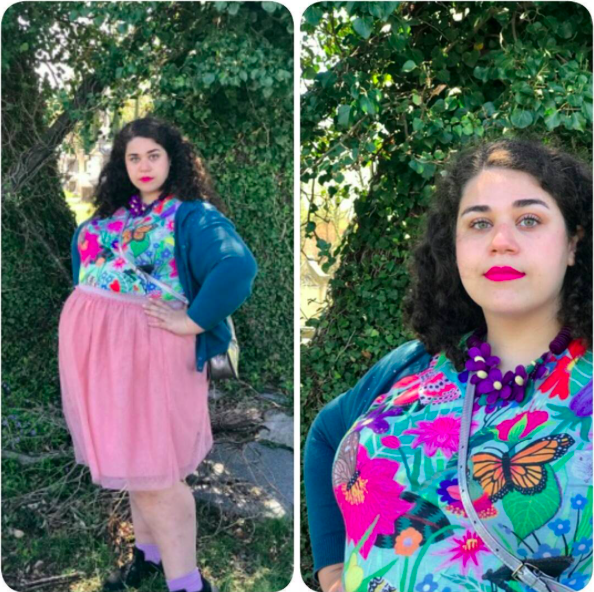 Illustrator Janna Morton shows off her perfectly Easter-themed retro outfit for egg hunting. The top was even designed by her!