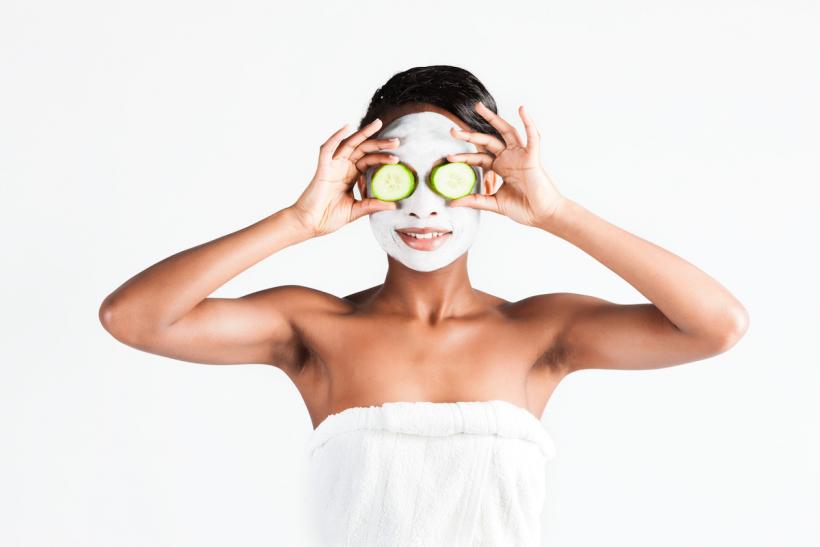 If that label says Made in the UK or France, I dump it in my basket without giving it a second thought.
The TJ Maxx beauty section is lit right now, and I made you a full list of the products you can currently find on their shelves — basically, what I bought last Sunday.  
I'm always more keen to try a brand I've never heard of when the price is right, and I am more often impressed than disappointed.  
Stores under the TJX umbrella: TJMaxx, Marshalls, and Home Goods (as well as Sierra Trading which I've never tried) are doing fantastically well right now, and popping up in every far corner of the earth. They are definitely a result of our society and economics — because we overproduce EVERYTHING at this point and there is no way we can consume the amount we are producing. There's so much waste in our society that, naturally, discount stores are going to thrive. And I say if that's the case, then you shop the discount stores first.
There are the things I buy strictly from the TJX trifecta — all my bath products and all my tea. Seriously, their tea section is always my favorite place (coffee too, I just drink black tea more than anything else). I usually find expensive independent brands that I've never seen before from England and Australia, and then I go online and realize I've just bought a type of tea I could never normally afford. Score.  
This is my personal favorite tea: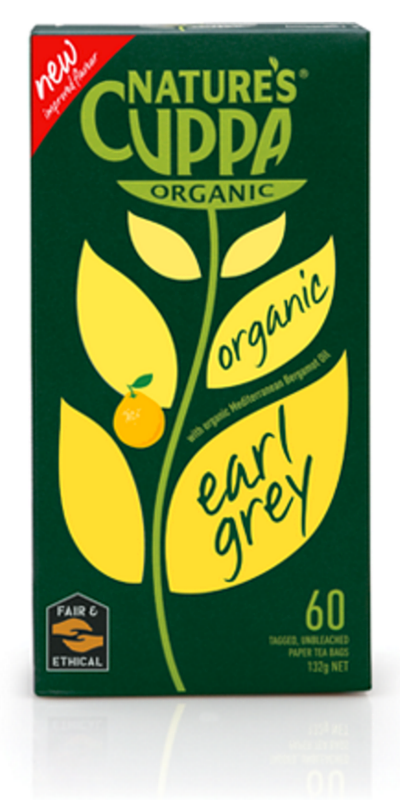 So you don't know much about beauty, but you want to know what brands are worth trying? 
1. Very similar to what they say in regards to wine, look at the label. 
Check that graphic design. Fancy brands often have lovely packaging design. If it appeals to your eye, it may be a bargain. That was how I found out about Skinfood which I purchased at Marshalls. That elegant green leaf suckered me in, but the product is excellent.
2. Notice where the product is made.  
As it would happen, Europe has stronger regulations in place for the beauty industry than the United States does. So your chances of smearing weird chemicals on your face decrease when using many of the beauty products made overseas. If that label says Made in the UK or France, I dump it in my basket without giving it a second thought. You will never meet a beauty editor worth her salt that doesn't swear by a French pharmacy.
So now you've got your basics; we're ready to shop! These are my favorite products I bought on my "browsing" trip.
Korres Showergel and Body Butter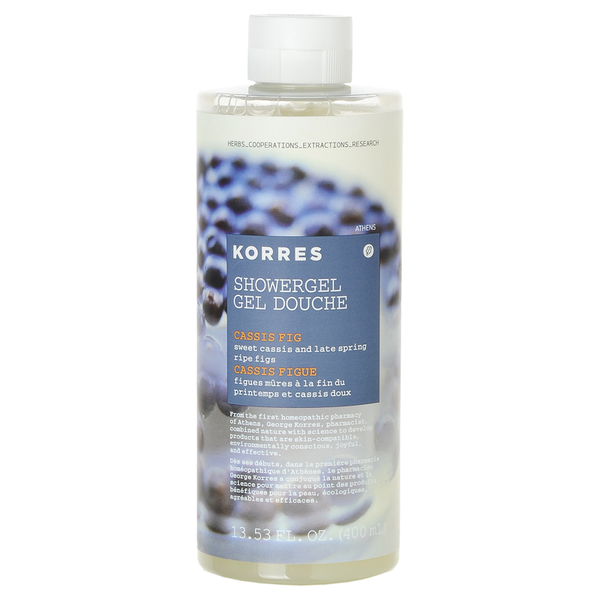 Korres was that fancy store in London that I would always pop into to smell everything, but would walk out empty-handed because I was kind of broke at the time. Now, I have some money, and I find it at my favorite discount store. Sometimes it all works out in the end. Also here's something weird I noticed. TJ Maxx has both their bath gels and body butter at $4.99.  Steal, right? (Being that they usually cost $20.) BUT, I walked into Marshall's today to find both Cassis Fig Showergel and Body Butter shrink-wrapped together for $5.99. 
WAIT WHAT? So definitely shop this at Marshalls if you can. $3 per product. STEAL.
Library of Flowers Hand Cream and Shower Gel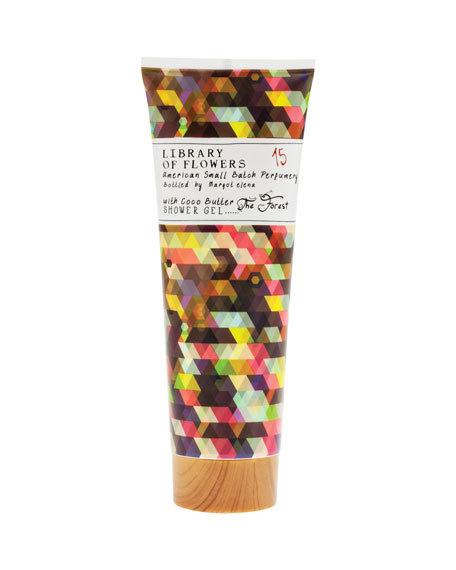 This is one of those brands that I KNOW I couldn't usually afford. Naturally, I scooped up all that I saw, putting them in my cart before I had even smelled to see if I liked it. Luckily, I love this scent in particular.
The Scottish Fine Soap Co. (Royal Scottish Soap Co)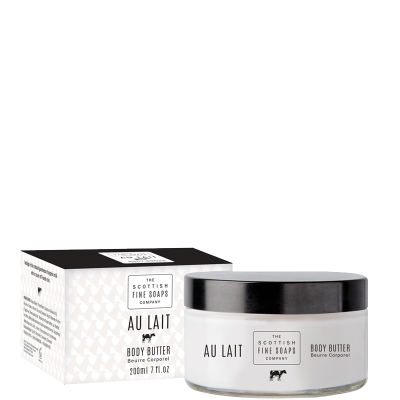 This brand is ever abundant in all three stores of the TJX umbrella. And although it's overly abundant, that doesn't mean it's not great. It's superb. Their body butter is the stuff I use in the winter when my skin is in its most dry state. Their Au Lait scent is one of my favorites. It is the smell of clean goodness, and I always keep something of theirs around. They make lovely presents in a pinch.
Shea Moisture
Walk into any bathroom belonging to a girl with curly or kinky hair, and you are 100% guaranteed to find at least ONE Shea Moisture product — which you might open and smell if you're a bathroom creeper (I don't mind if you smell or sample my products just leave some for me... if you really like it, I might even turn up an extra bottle for you to take home). The wildly successful brand is carried everywhere from Target to the drug store.  
But because it's so successful and widely available, that also means there's often a huge supply of it — which means it's TJ Maxx time for you! I can't wait to try this in the summer on my fro. Since I live in a humid area and swim almost every day of summer, my hair performs best if kept damp.  
Mer Sea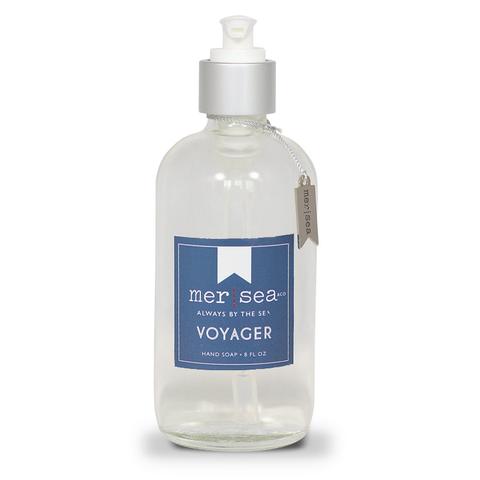 I generally look out for any beauty brand sold at Anthropologie. While Anthropologie isn't doing well financially with their apparel, their beauty section is always popping, and the buyers do an excellent job there. So I keep an eye out for any products I might have seen there recently. Today, I came across the scent Voyager by Mer Sea, and if everything I ever loved was put into a single bar of soap, this is it. Black pepper, citrus, flowers & moss. Earthy yet clean.
I'd love to hear about your local discount stores and what beauty steals you've come across on Ravishly's Facebook page. Different TJX stores all have different inventory, so I'm curious to hear about what products I'm missing out on due to location! Let me know and happy treasure hunting.
SaveSave