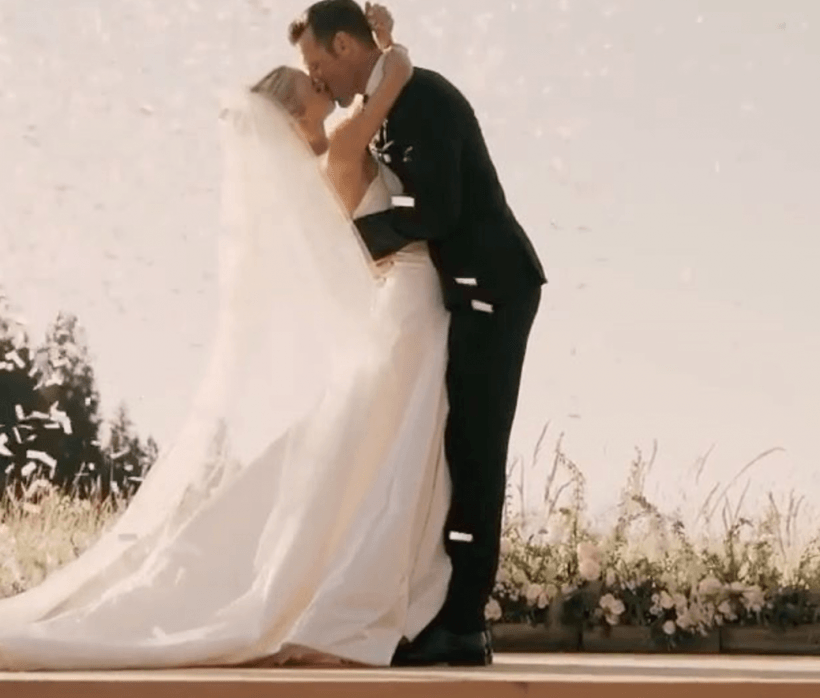 image credit: Julianne Hough via Instagram
Today in Relationship Goals: The most lovely Julianne Hough and handsome hockey player Brooks Laich just got hitched, and his face when he sees her will make you weep.
WEEP. 
The two lovebirds were married in Idaho over the weekend. And they aren't cute AT ALL. (also, Ben Affleck apparently has a new girlfriend? Who is that?)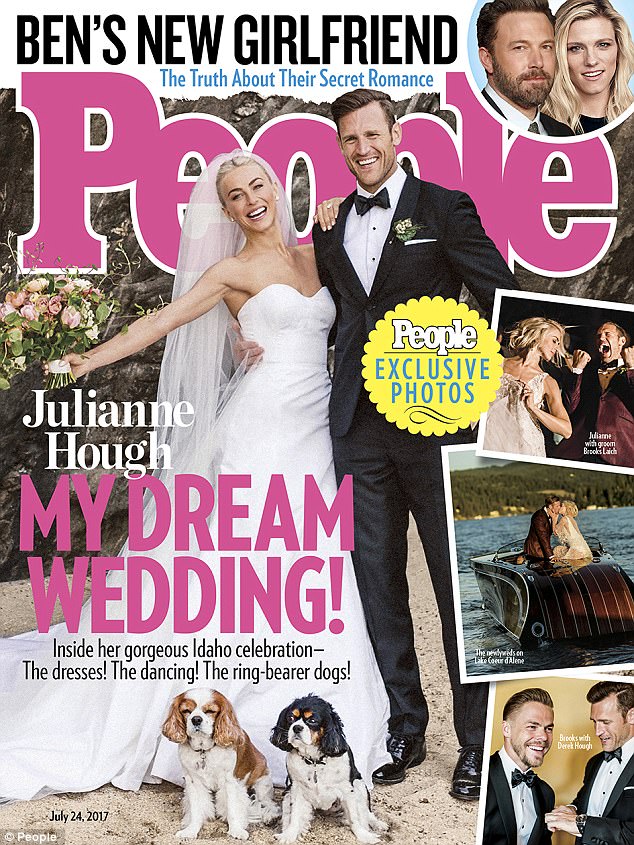 But that's not even the cutest part. Wait for it.
I've never seen or even heard of her husband (kind of out of the loop). I don't watch hockey, literally ever, but an adorable wedding video will suck me right in. If there ever was an adorable wedding video, this is it. 
An aside:
My husband mostly looks frightened in our wedding photos. But to be fair, if he'd gotten on his knees, he wouldn't have been able to see me for the giant baby bump.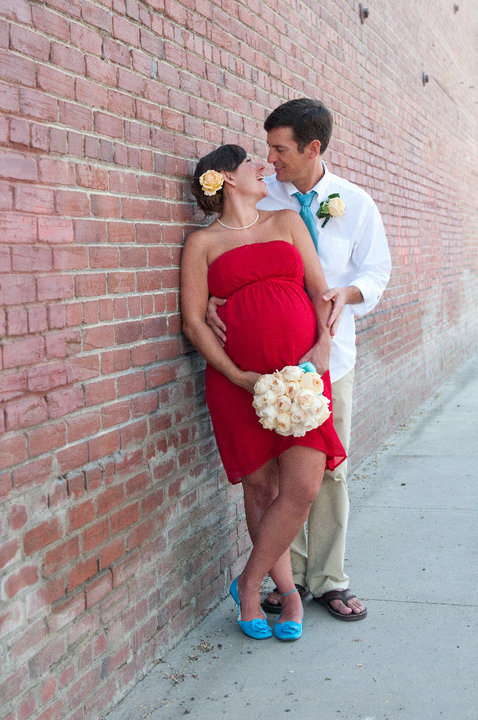 Yeah, I wore red. Come at me. (Oh, and I was 36 weeks pregnant.)
We all know Julianne from her incredible moves on Dancing With The Stars (now in Season 23?!). And when I say incredible, I do mean incredible.
Here she is (with her brother, Derek) on Ellen. 
I would need a hip replacement after that — or at the very least, some high-quality pain relievers. 
I watched that three times. 
They look totally miserable. I mean I don't know where they are honeymooning but it looks terrible.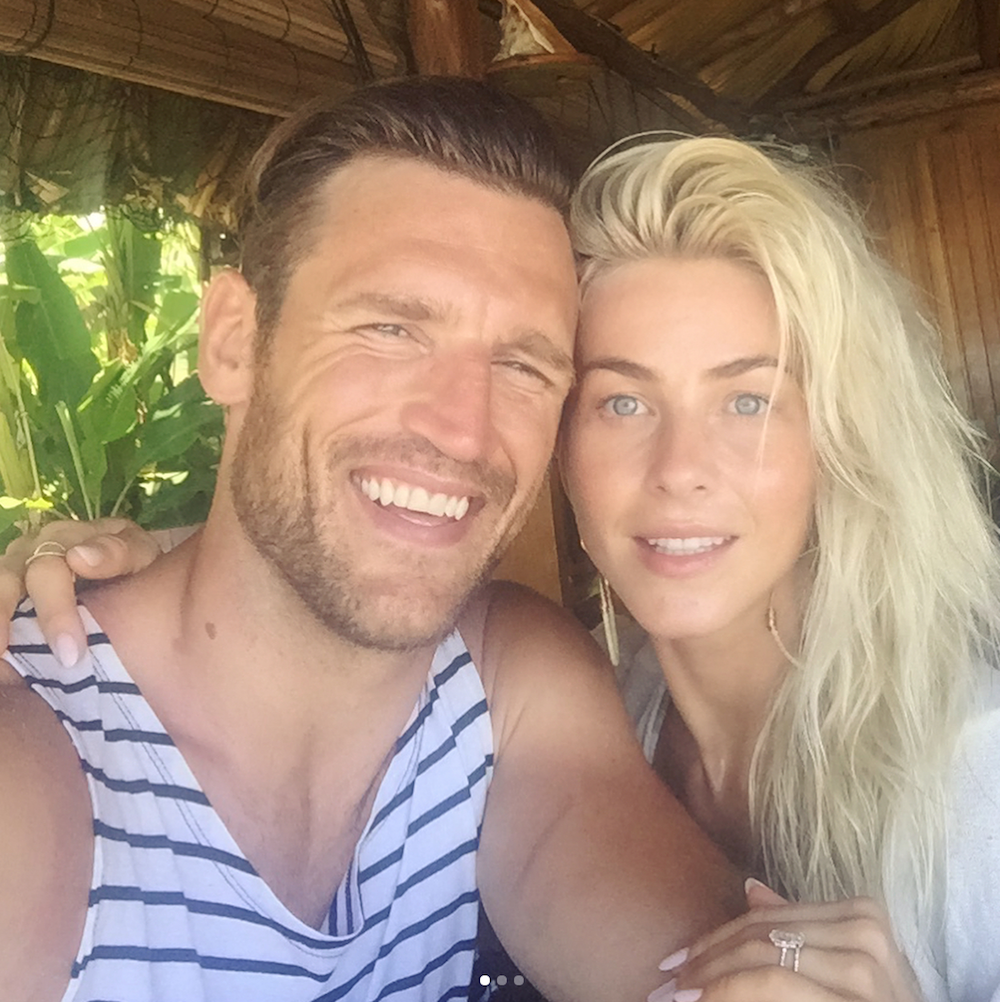 I would have published this article earlier today but I fell down a rabbit hole of dance videos. 
Julianne and Brooks make Idaho look pretty amazing. (And she's making that dress look pretty amazing.)