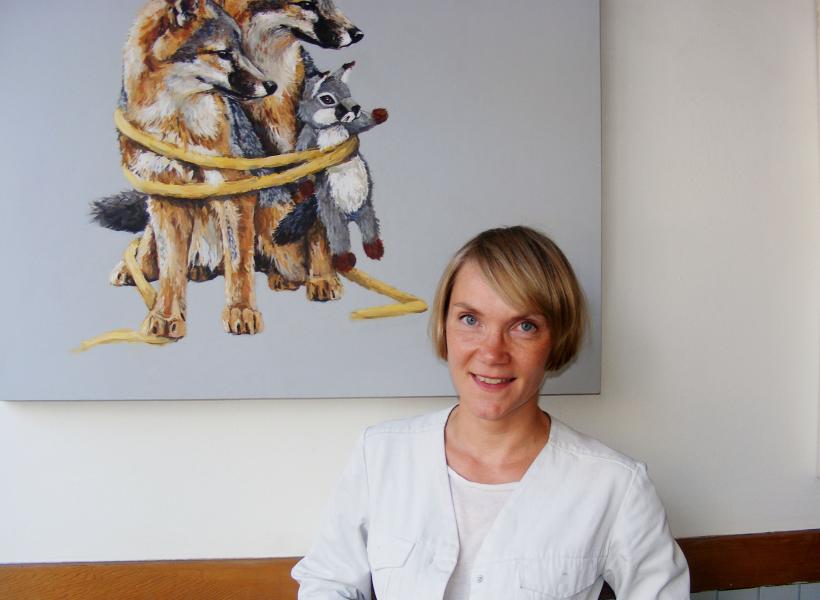 Back in the day, before The Sartorialist and Tommy Ton took the fashion scene by storm, there was Hel-Looks, a humble street fashion blog covering the looks of Finland's capital Helsinki and its surrounding areas. No fashionista's list of favorite blogs was complete without Hel-Looks, and the blog—which has been running over 9 years—pioneered the niche, combining smart photography with "Humans of New York"-style quotes about style and inspiration.
Liisa Jokinen is the face behind the website, and recently, following her husband's startup acquisition by Facebook, she moved to San Francisco and established SF-Looks to capture the indelible style of the City by the Bay.
We caught up with her on a sunny afternoon to chat about her new venture, the kind of style that catches her eye, and the state of street fashion blogging.
Did you immediately know that when you moved to San Francisco, you'd start a fashion blog based there?
Yes! I did Hel-Looks for nine years and never, ever grew tired of it. I always had summer break and holiday breaks, but otherwise I was always doing it. Moving, I realized it would be such a good way to get to know places and people. So I just started it.
How does San Francisco differ from Helsinki?
The weather and the light—days start to get shorter in Finland now, and if you want to take street style photos, it's the lack of light, not the cold, that interrupts the most. You can't see anyone, and people don't go out as much.
It's easier in San Francisco—people are so open here, and they're always happy when I ask for a photo. They're not suspicious, they always agree. Finnish people are more reserved, and Helsinki being such a small place, some people think they're "too cool" to be on Hel-Looks, because everyone there knows it.
Do people here know it?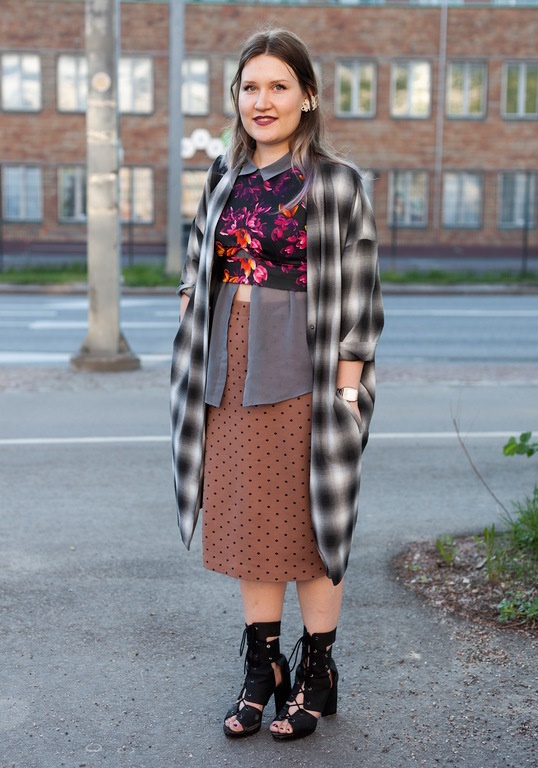 Yes, sometimes people see my sticker with the website's logo, and they recognize it.
What are you looking for when you snap strangers?
For something I haven't seen before—a new combination of clothes or colors, something that catches my eye. I don't want to take photos of the same trendy outfits all the time.
How would you define San Francisco's style?
Before I moved here, people warned me that it's not a fashion capital, but I didn't pay attention. The style here is definitely casual—people do follow trends here, you can't escape fashion these days, but I'm not impressed with documenting fashionistas, but rather people with their individual style. For this, this city is perfect—people are following their own vision and wearing what they want. Anything goes; nobody will stare at you. It's an encouraging environment for experimenting.
How do you keep the blogs—both Hel-Looks and now SF-Looks—so alive?
I always have the camera with me, unless it's raining heavily or dark. I never contact people in advance, like some street style photographers do. I always approach random strangers.
What do you do besides the blog?
I freelance as a photographer and writer, in Finnish mostly, and curate exhibitions in Europe.
You've been there since the beginning of online street style, pretty much. What do you think of where it's at now?
Now that I started SF-Looks, people are definitely not as excited as when we started Hel-Looks nine years ago. I feel a little pity for all the genuine street style websites that disappeared, since their photographers started going from Fashion Week to Fashion Week. I wish there were more local street style websites. I had favorites, but a lot of people stopped running them.
You never stopped.
I have no reason to—it's so much fun. Especially now, in a new place!