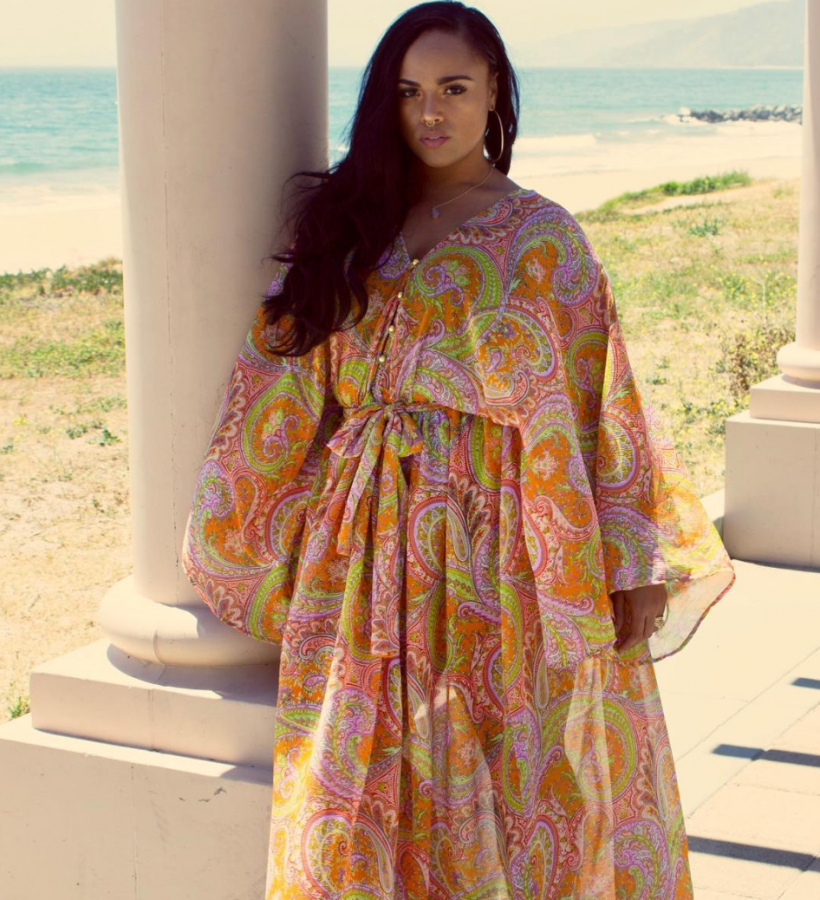 image credit: damn.dandy via Instagram
The temperatures may soon soar above 90 degrees, but this summer, the '70s are hot. 
Summertime means a few different things: heat, sunshine, music, and parties are some of the best parts of the season. Graduation, summer break, barbecues, concerts, vacations… with all of that comes a carefree attitude in clothing, with less being more when it comes to keeping cool. 
While the '90s trend may still be going strong, one thing that fashionistas and history buffs alike will notice is that the 1990s borrowed a lot from the 1970s. From flared jeans to jumpsuits to booty shorts and off-the-shoulder cuts, the two decades overlap like a teen borrowing from their mother's closet. 
Instead of going with every single '90s trend, why not take the skeleton of the trends -- much of the 1970s -- and do your own brand of boho?  Take a bit of desert country-rock hippie, mix it with the East Coast disco scene, a bit of Detroit or Philly funk, and European psychedelic and prog-rock vibes for something uniquely bohemian and on trend. 
Check out these plus-size and curve fashionistas for a bit of inspiration.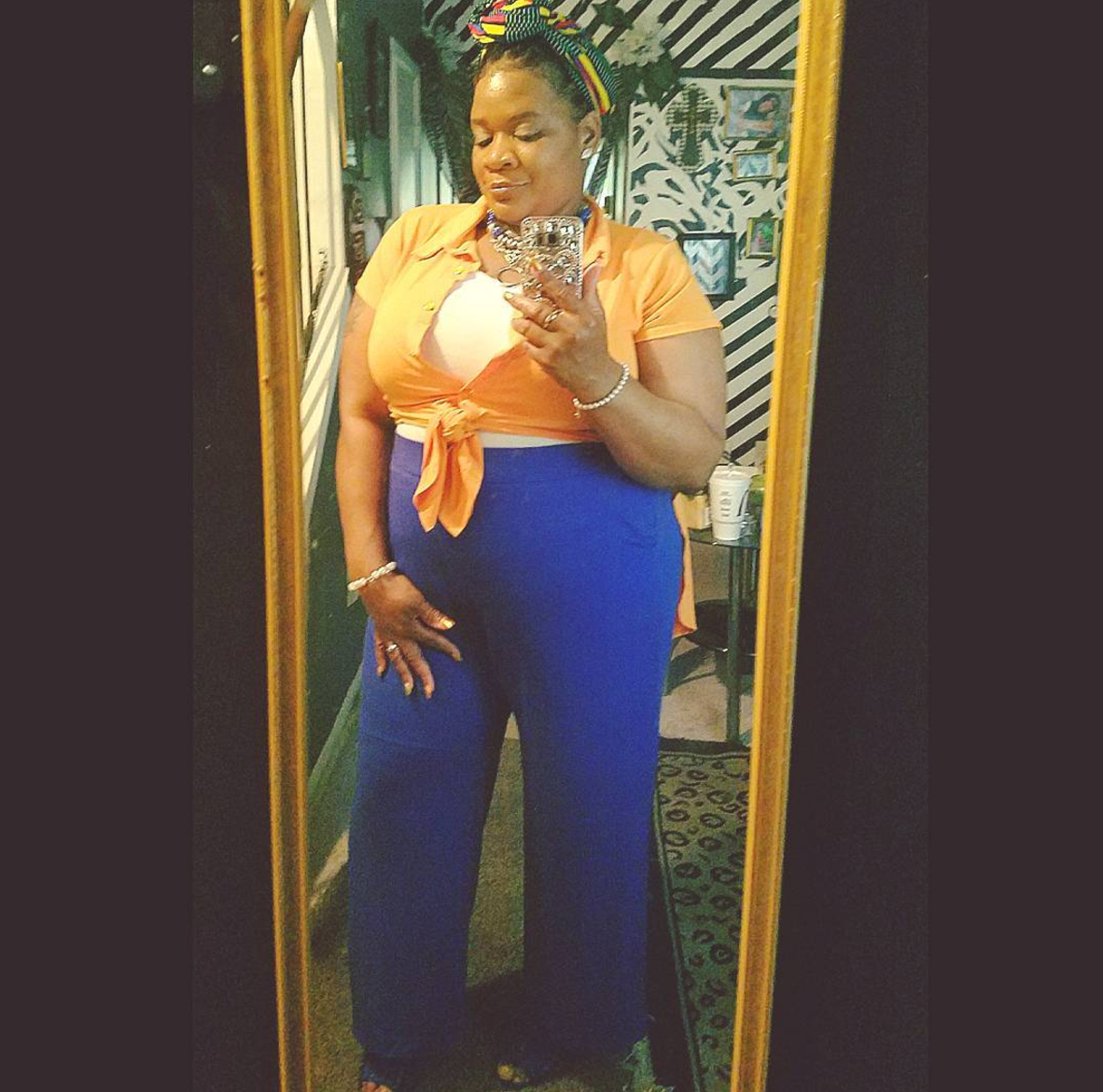 Arshel Khouri channels '70s era Pam Grier in these gorgeous blue wide leg pants. Whether fighting crime like Pam or just chilling at home, this babely look is perfect anywhere.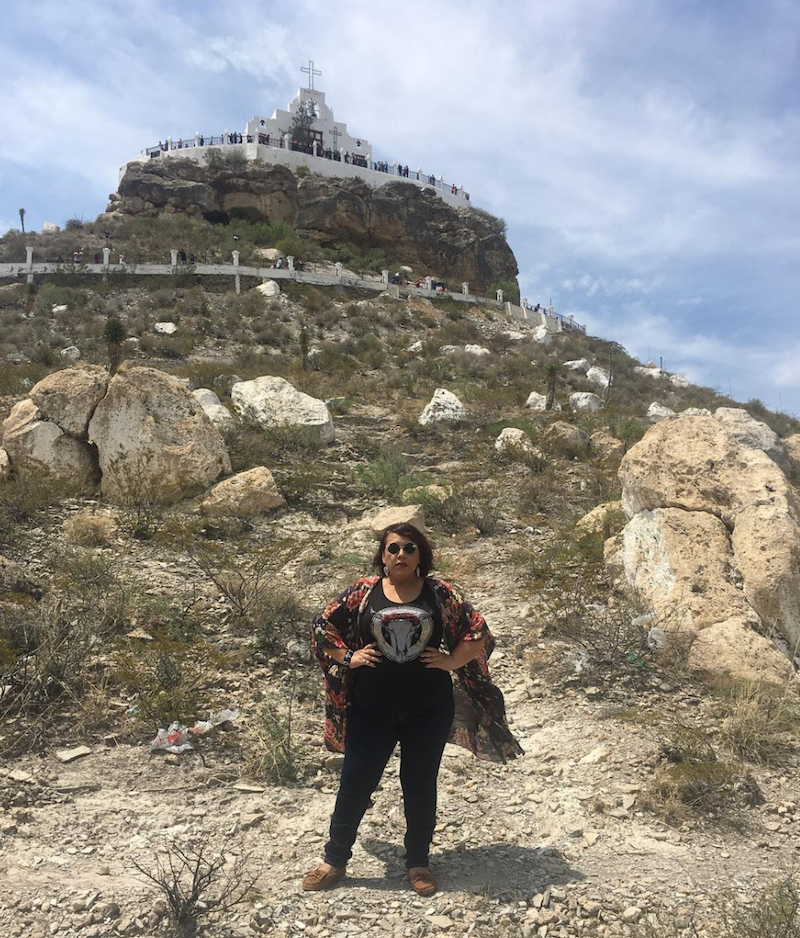 The band may be '80s, but the look is totally '70s bohemian babe. Mexican blogger Kathy sends up some serious retro vibes with this easy-to-replicate look.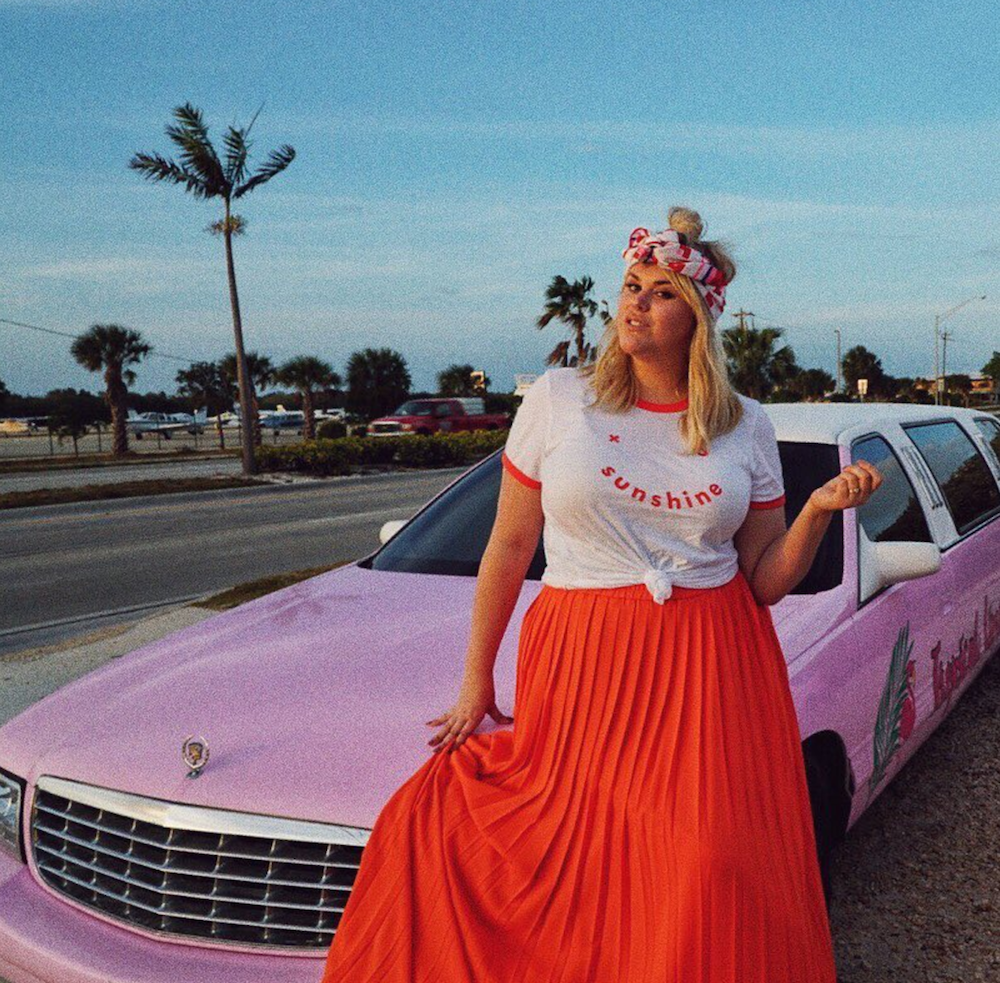 Alex Michael May gives us a bit of sunshine with this Florida orange look while vacation in the Keys. Check out the awesome pink limo behind her… goals!
4. Dreamy Maxi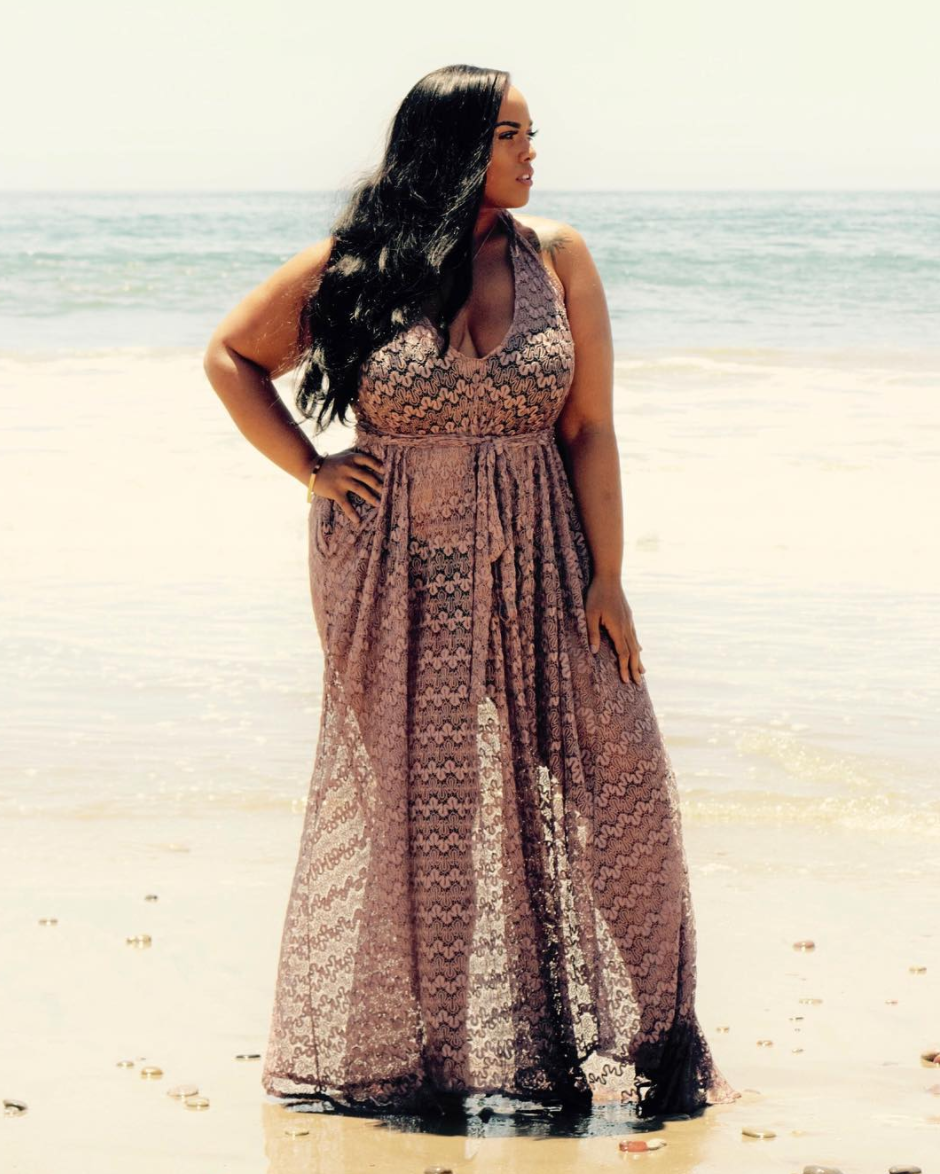 LA-based model Dandridge never misses a look as one of the Zelie for She spokesmodels. Designer Elan Zelie is known for her magnificent bohemian gowns and this season is no less than superb. 
5. Pink Paisley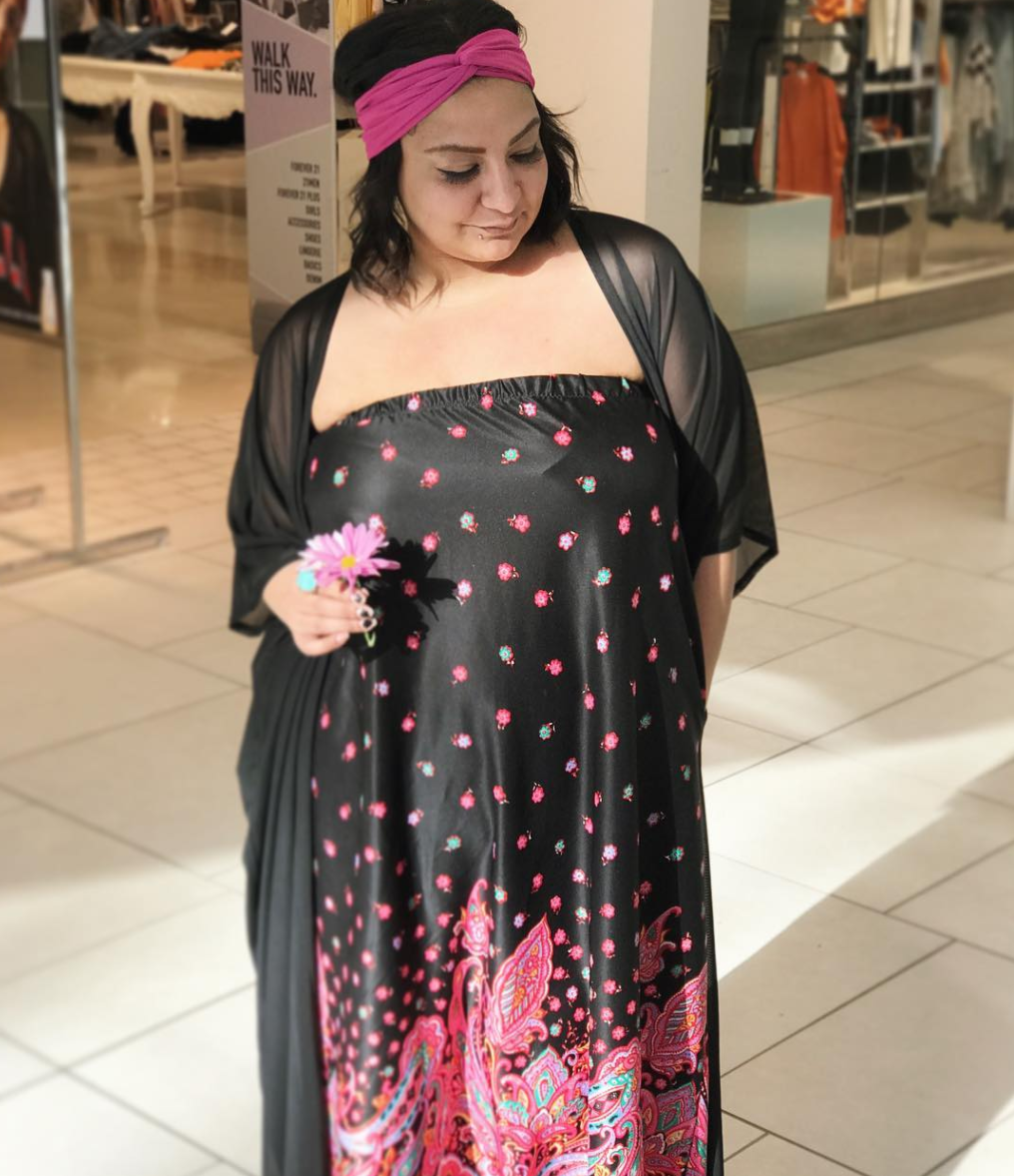 Portland-based bohemian babe Coco Madrid channels her festival fomo into a killer black and pink paisley maxi look.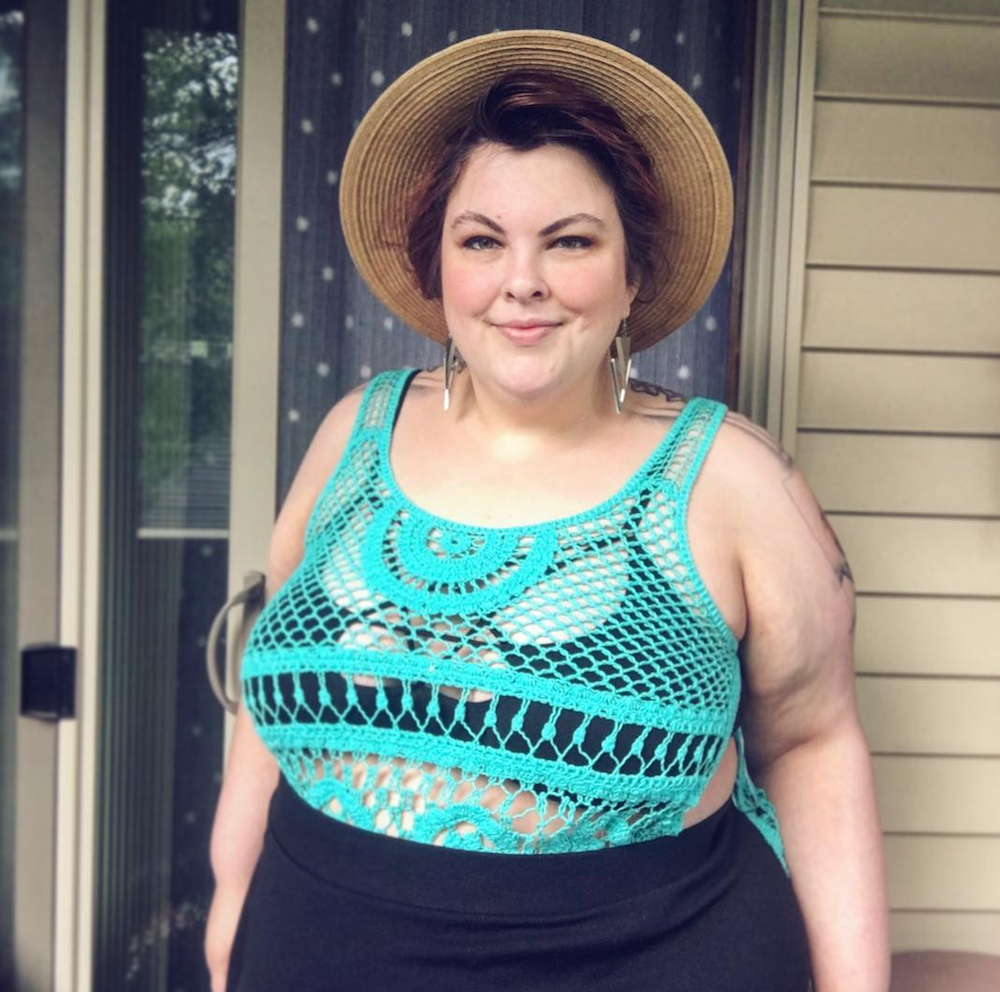 Casey looks like a mellow '70s country-rock crossover in this awesome turquoise crochet halter. 
7. '70s Rust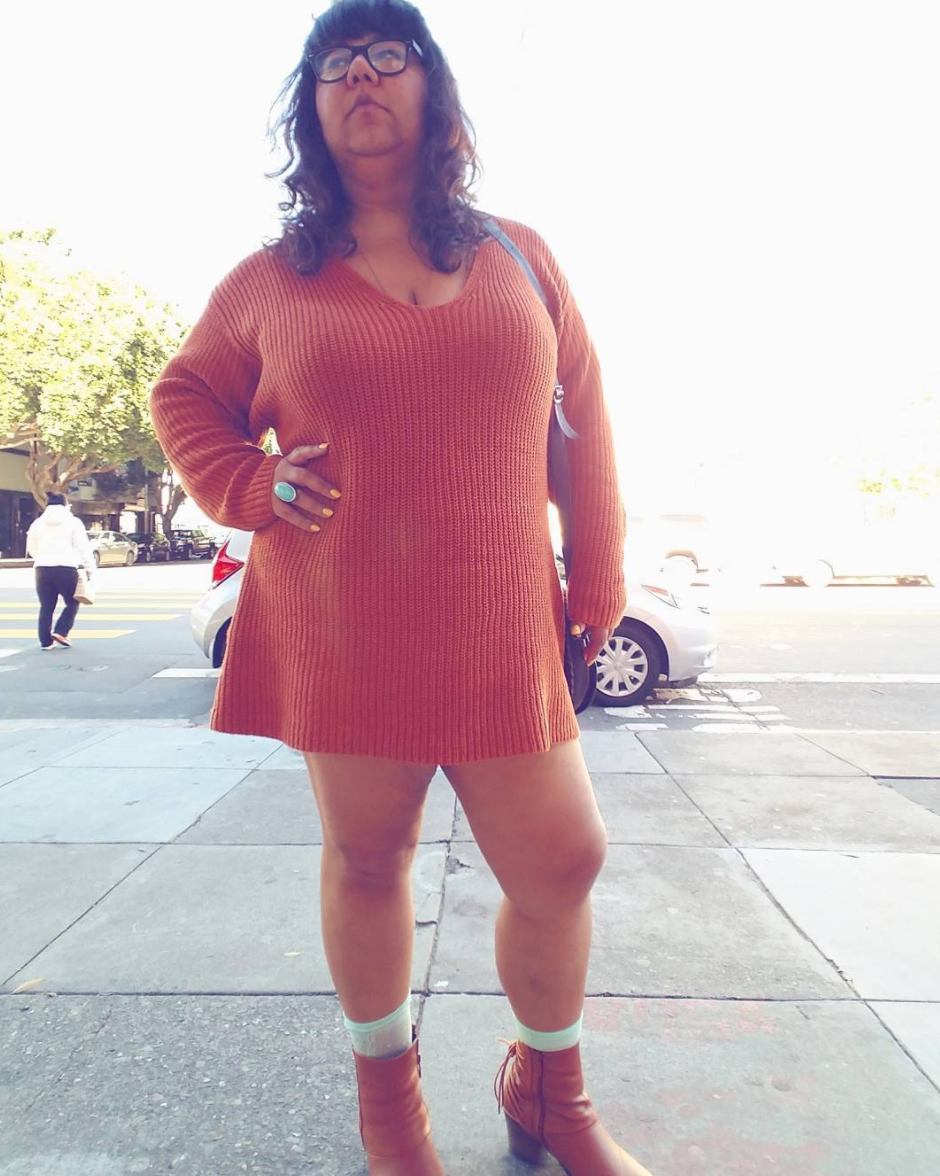 Virgie Tovar kicks ass in a '70s rust sweater dress… or just plain oversize sweater. Because fuck pants. 
8. Disco Dots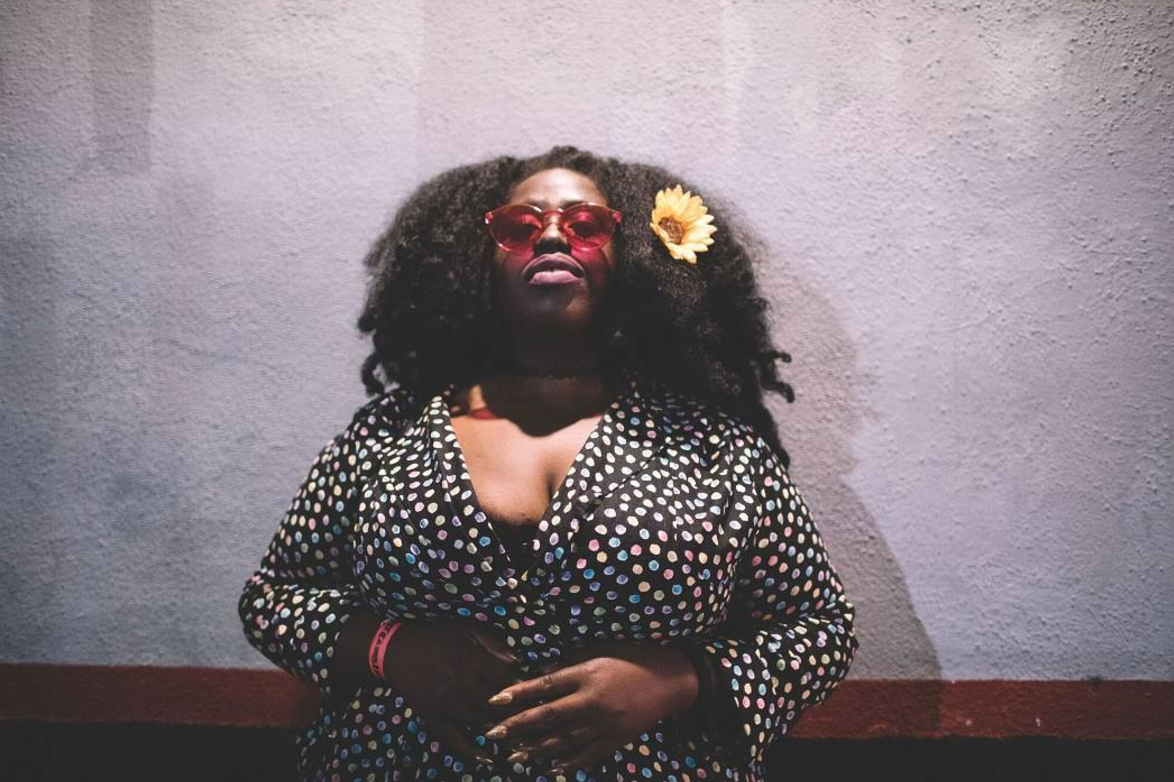 Take every single page out of Astra's book for killer bohemian and disco inspiration. Astra is a thrifty vintage maven who can pull an outfit out of the darkest, dullest time capsule and make it amazing.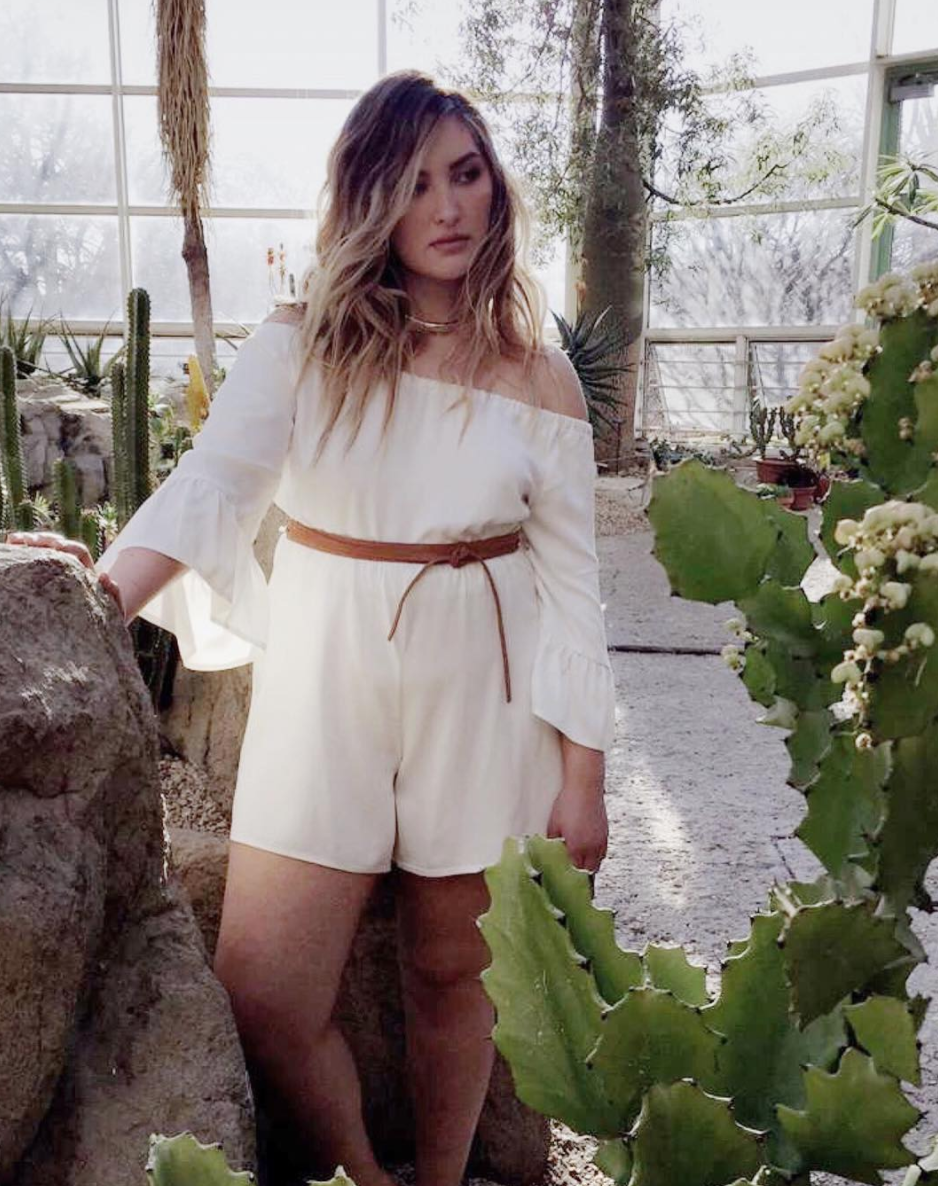 Bohemian ivory is everywhere this Spring/Summer season. Light reflective and on-trend, Yumi rocks this 70s desert look. 
10. Goddess Wear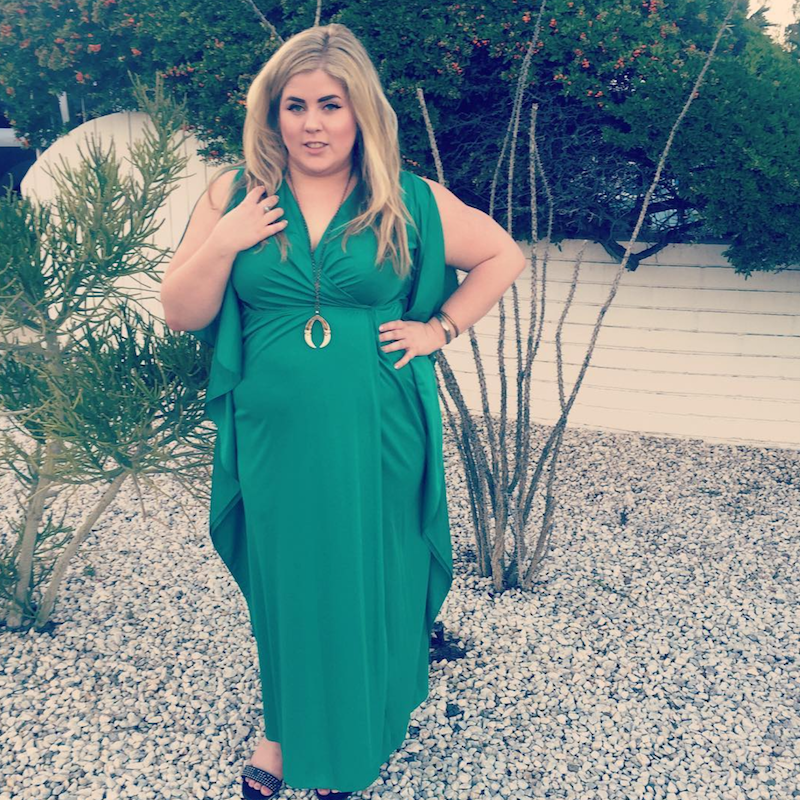 Wearing a fluttery jade maxi, Leigh channels some serious goddess vibes in this retro beauty. 
11. Miami Disco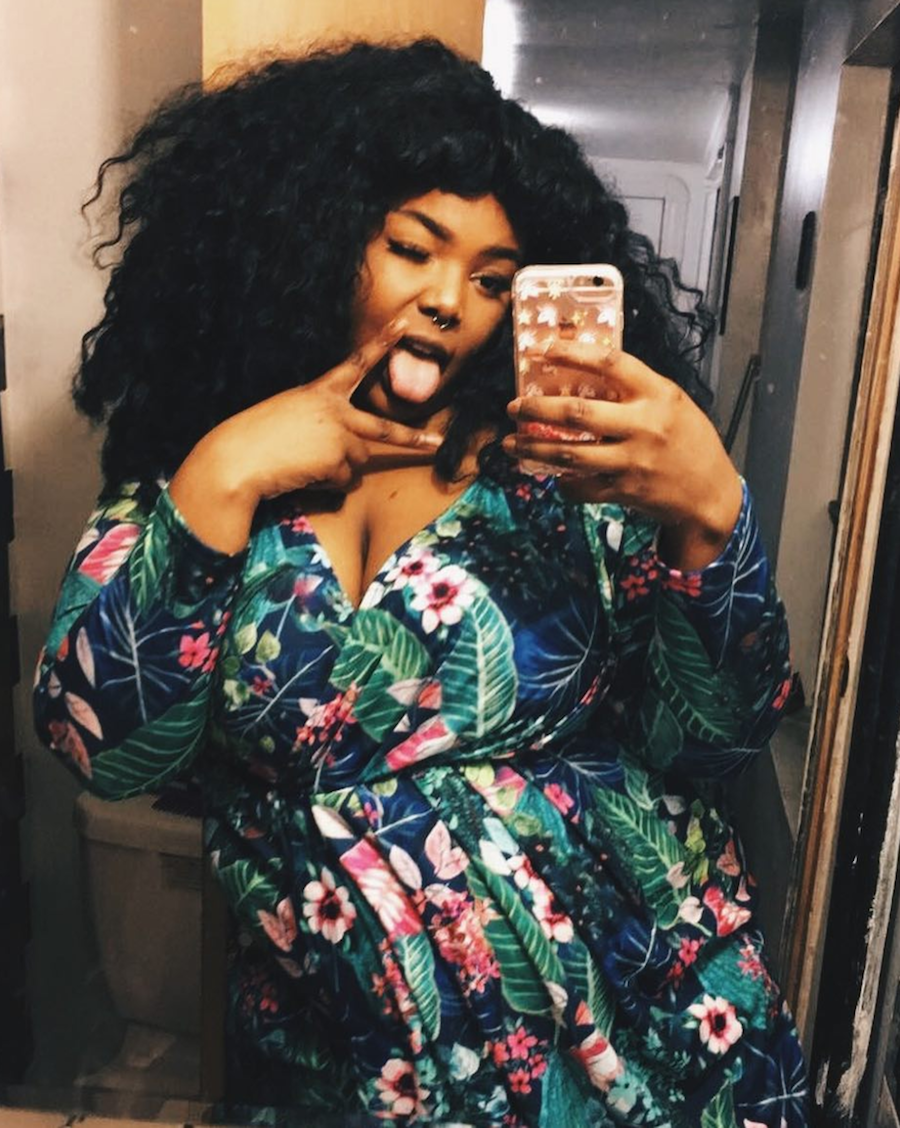 Ashleigh Tribble channels a bit of disco with her tropical floral, perfect poolside or on the dancefloor. 
12. Onesie Magic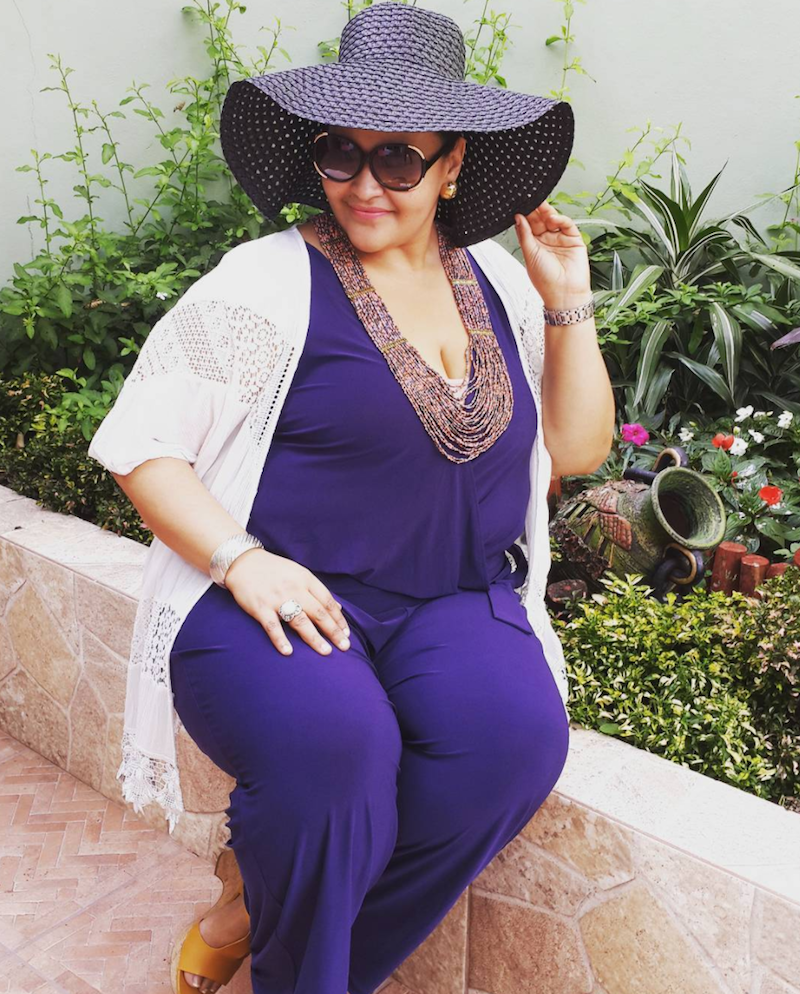 If you've never owned a jumpsuit before, you have no idea how freeing this little one-piece dynamo can be. With the "put together" look of a dress and the ease of pants, jumpsuits can be your fashion best friend. Toss on a flowy piece over it, oversized glasses, a statement necklace and a floppy hat to really channel the era.