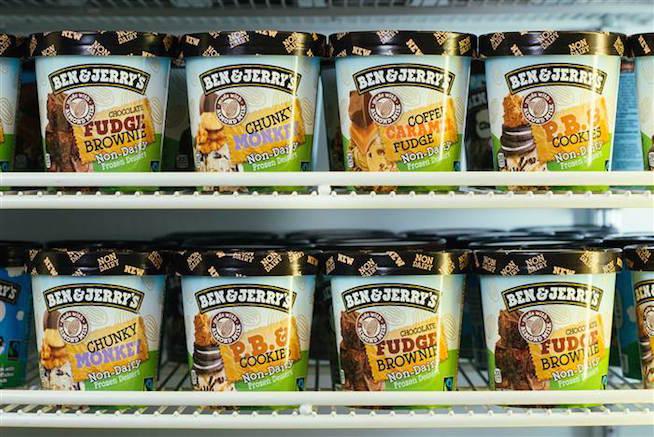 Image source: The Today Show
Breaking! Breaking! Ben & Jerry's is introducing a line of non-dairy frozen desserts!
For everyone out there who can't eat dairy due to allergies, lactose intolerance, or veganism, Ben & Jerry's has heard your plight and is taking steps to bring deliciousness to your door! The Vermont ice cream maker has figured out a way to use almond milk to make rich and delicious flavors of non-dairy frozen yumminess for you!
You'll soon be able to sample non-dairy versions of Chunky Monkey and Chocolate Fudge Brownie. Ben & Jerry's has also created two new flavors: P.B. & Cookies (vanilla ice cream with chocolate sandwich cookies and peanut butter swirls) and Coffee Caramel Fudge (coffee ice cream with chocolate chunks and fudge swirls). Yum!
These new flavors will debut in the next four to six weeks, so get your spoons ready!