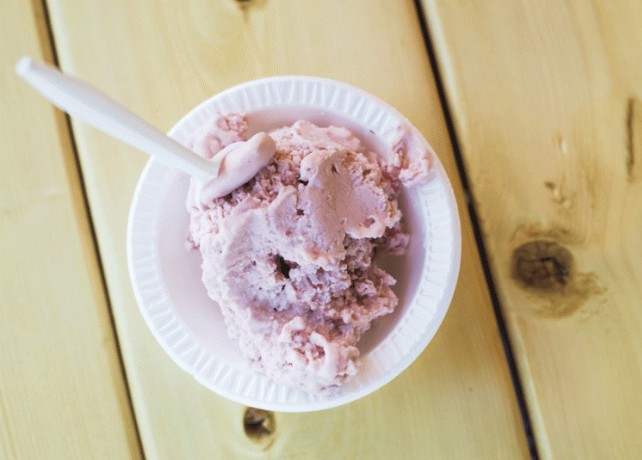 Image Credit: Winecream/Crossroad Company via Metro
Wine ice cream. WINE ICE CREAM! WINE! ICE! CREAM!
OK, that's the worst opening sentence I have ever written, but I'm so freaking excited about the idea of wine ice cream that I'm basically screaming and dancing around the room like a toddler who just ate a giant Pixie Stick. I mean, WINE ICE CREAM!
See, wine and ice cream are two of my favorite things (and for very good reason, since they're both awesome), and I just found out that there is such a thing as wine ice cream. And not just wine flavored ice cream — it has an actual alcohol content of around 10%, so it's drinks and dessert all in one bowl.
Winecream is the genius concoction of Baltimore-area Crossroads Company and consists of a wine, cream and sugar combo that is frozen with liquid nitrogen. They've been selling it an festivals and private events, but this summer they'll be selling it at retailers in the DC area.
YOU GUYS! I LIVE IN THE DC AREA! I CAN HAVE WINE ICE CREAM!
If you don't happen to live in the DC area as well, Crossroads Company will also be shipping Winecream within the mid-atlantic later this year. This is brilliant because then you don't have to worry about eating wine ice cream and driving. You can get your frozen buzz without leaving the house!
My new goal for this summer is to get my hands on Winecream. I'll let you know if it's as magical as I think it will be.