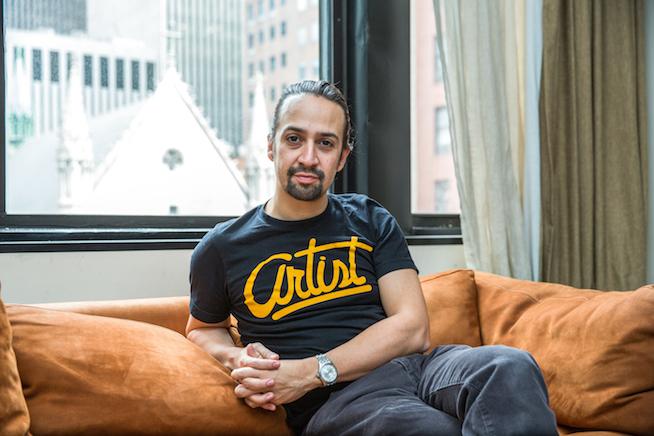 Disney recently announced a new, live-action Mary Poppins movie, starring Emily Blunt as the eponymous umbrella-pelting nanny. But the part of this that has a good portion of the Internet abuzz is that her co-star is going to be none other than creator of the musical sensation about the "founding father without a father," Lin-Manuel Miranda!
ERMERGERD! ERLEXANDER HERMILTON!
According to Glamour, the movie won't be a strict reboot of the beloved, Oscar-winning 1964 original. After all, no one can remaster the magic of Julie Andrews and Dick Van Dyke dancing with cartoon penguins. The plot of the film will follow the Banks children as adults with kids of their own. A personal loss will bring Mary Poppins into their lives with her magic carpet bag and spoonfuls of sugar.
So while Emily Blunt will have to take a deep breath and try to pick up where Julie Andrews left off, Miranda will be playing Jack the lamplighter, a new role created just for this film. Whether Jack is a "bastard, orphan, son of a whore, and a Scotsman" has not been revealed, but we doubt it. Jack will probably have more in common with Dick Van Dyke's Bert character than with the Broadway version of Alexander Hamilton that has skyrocketed Miranda to household-name status.
The movie is officially titled Mary Poppins Returns, and is slated for release on Christmas Day of 2018.