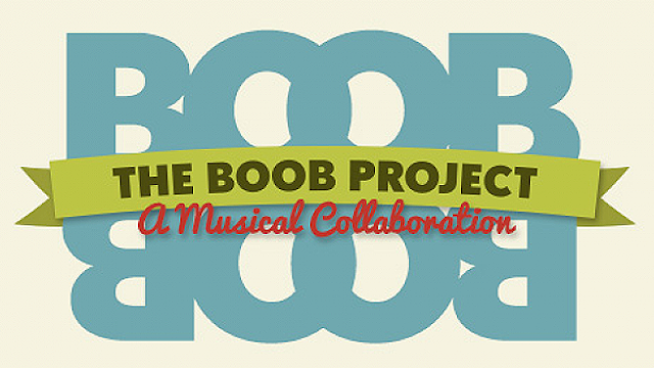 After eight-year-old Archer Nelson's mother was diagnosed with breast cancer, he had one thing on his mind: boobs. Luckily for the world, Archer's dad happens to be a DJ at a San Francisco radio station, and he was able to gather a crowd of music legends to help Archer turn his boob (and palindrome) obsession into a song to benefit breast cancer research.
Archer's song, "Boob Spelled Backwards Is Boob," features video and vocals from some of music's greatest performers, including Florence Welch (of Florence + the Machine), Phil Lesh and Bill Kreutzmann of the Grateful Dead, Hozier, Bleachers, Noel Gallagher, Elle King, Vance Joy, Steve Earle, ZZ Ward, and Tony Hadley of Spandau Ballet, among others. It also highlights women with breast cancer, and their families, in a surprisingly intimate and personal series of photographs.
Despite the song's stellar pedigree of performers, it has a homespun feel. It was written by Archer and it echoes the childlike hopes and fears of a little boy whose mom is fighting for her life. He implores her not to forget the good things, like candy and life, but he also honors her struggle with death. 
The video has a similar feel, beginning with an introduction by Archer himself and ending with a reminder to donate to breast cancer research. All of the song's proceeds, which currently top $12,000, will be donated to the Breast Cancer Research Foundation. 
Archer's mother is currently one of the 1 in 8 women in America who has been diagnosed with breast cancer. "Boob Spelled Backwards is Boob" is a gentle, tissues-required reminder that behind every woman with breast cancer is someone who loves her.