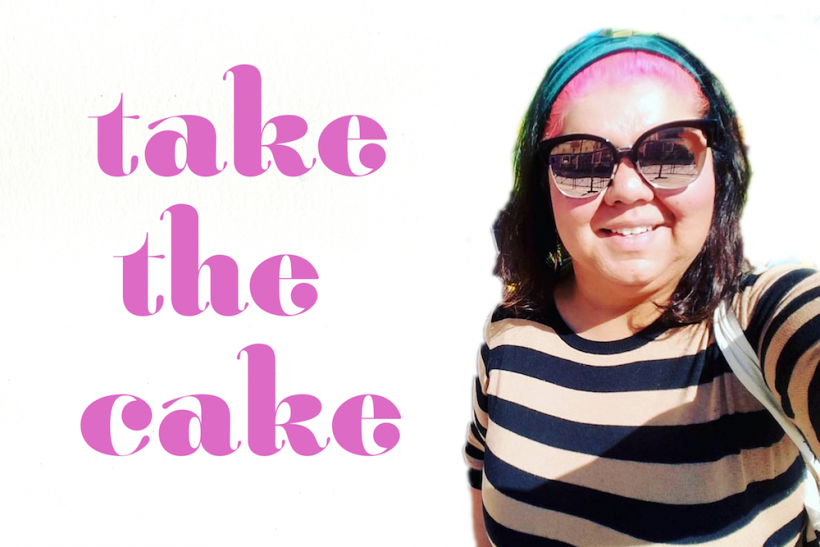 Virgie Tovar
It took 19 hours to fly to Chile – San Francisco to Mexico City, Mexico City to Lima, Lima to Santiago. Chile is a sliver of a country on the western edge of South America, closer to Antarctica than California. Everywhere you go in Santiago there are tiny coffee shops with colorful cups of foamy cappuccinos, hawkers on the street selling scarves and toys, stands that serve nuts and little corner stores that advertise "completo" — hot dogs piled high with mayonnaise and tomato.
The walls are covered in thin-lined political graffiti and vibrant, technicolor murals.
The stately Greco-Roman façade of the museum of fine arts ("Bellas Artes") has scrawls all over it — a series of short manifestos, confessions, and spray painted words like "revoluccion."  The open air markets are fragrant with the smell of cilantro.
As in most other parts of the world (I've found), people are less squeamish about bodies touching; I feel shoulders, hips, and elbows brush up against me all day on the subway and the sidewalk. It's intimidating at first, but then I settle into the comfort of mundane intimacy.
All over the walls of the city there are posters with images of people who have disappeared, a relic of a country ruled by the violent dictatorship of Augusto Pinochet from 1973 to 1990. It's not uncommon to see paintings of the man whom Pinochet violently overthrew, Salvador Allende, the first Marxist president to be democratically elected in Latin America. My hotel is one block from the place where the military coup happened.
I arrive at the airport and I see the chubby, bespectacled face of my friend, Andrea.
She commuted for an hour to meet me in the international terminal because she knew how good it feels to come to someplace new and see someone familiar. We hug and begin our intermingled Spanglish. I met her two years ago, when I was visiting Mexico City for a writing project. We had the fast intimacy of two fat girls who wear glasses, and are utterly devastated by a lifetime of cruelty. She always wears her hair up high in a side pony and loves faux fur — maybe even a little more than I do, if that's possible.
She tells me that she recently weathered a press scandal because a publication refused to publish a photo of her because she was fat. The outcry led to her meeting some other politicized fat babes, and she said they were thinking of forming a collective. Four women. They affectionately call each other "gordinis," which is one of those many Chilean words that doesn't translate anywhere else, but I guess I'd say it's similar to the affectionate word "fatties." She says they need help coming up with a name. I suggest "mafia" or something else that alludes to swift violence and decadent living. I'm not sure if that's what they'll stick with, but that's what I'll call them for now.   
I meet the first gordini, Javi. She's a hair stylist who doesn't smile much but who has a shy warmth. Her hair is frosted pink and she wears all black. She makes me promise to let her dye my bangs. We shake on it. Then Constance. The first thing I notice is her cheetah print scrunchie and beaded pizza purse. She works for a fashion company; her humor is a combination of shade, wit and funny faces. And finally Monrix. Her closest Spice Girl twin would be a plus size Posh. She gives amazing bitch face and intuitively understands my high maintenance foodie needs. 


On Saturday, Andrea meets me at my hotel, hands me a handful of condoms ("always carry them!" she says severely) and we take the train to Javi's work, Leonidas, a ridiculously well-appointed salon behind a secret door in the Providencia neighborhood.
While Javi is simultaneously applying bleach solution to the front of my head and telling me that it's really going to hurt, I'm thinking about our last conversation. She said she works with so many women who don't feel happy because they're big. She encourages them to do what they want at any size. I see my soon-to-be fuscia hair as a part of her feminist project to liberate us one hairdo at a time. Every fat girl knows that hair is a fraught subject — wrapped up in visibility and worthiness. This is the first time a stylist has encouraged me to dye my hair. Usually they just try to do anything possible to "minimize" my round face.  

Before long, all four of them are here in the salon — doing each other's eye liner, making dinner plans, eating weed chocolate, talking shit. I ask if I can take their picture, gathered around the styling chair.
They look like trouble makers. They look like queens.
Being a feminist is dangerous in Chile, just as it is to varying degrees all over the world.
Being fat is perilous in a different way. Just like all the fat babes I know, these four are taking an emotional and political risk. I am grateful that they do it. I hope they know how powerful they are. Somehow taking the picture feels like I'm documenting an important moment — for me, for them.

We pile into a car, and go to a new place called Bao Bar afterwards and I offer them — and all the burgeoning fat mafias all over the world — a silent blessing.
Andrea looks up and raises her glass. Smiling, she says: "Ya empezo."

It has begun.
---
Related: