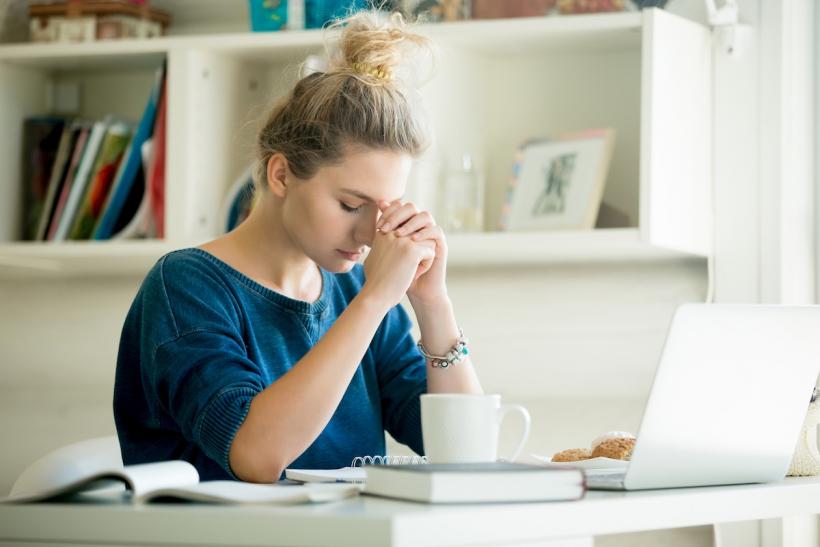 We don't take lightly the decision to marry; we should not take lightly the decision to divorce.
This article first appeared on Divorced Moms and has been republished with permission. 
---
By its very nature, divorce is not a pleasant experience. Involve divorce attorneys and Family Court Judges and the unprepared person, the situation becomes much more stressful. In most cases, a person is so emotionally worn down by the time they decide it's time to divorce they've not had the wherewithal to consider what the legal process of divorce entails.
Once the legal wheels start spinning there may be no turning back. The moment those papers are filed everything you've worked for, sweated for, and planned for during your marriage is at risk. The wheels spin fast at first then slow down to an agonizing pace. Days can seem like weeks, even months!
You find yourself smack in the middle of the divorce process with the sinking feeling that things might not go as planned. That great idea that you had…to divorce and move on with your life might not have been so great after all. In fact, it has turned into an absolute disaster.
Welcome to the wonderful world of divorce and its cast of supporting characters…lawyers, judges, interrogatories, continuances, custody disputes and high expectations. Most parties to divorce have never been involved in legal litigation, used an attorney or been inside a courtroom. For them, divorce is their first sobering involvement with the world of legal litigation. Divorce is both an end to a marriage and the beginning of an education in family law.
If you aren't emotionally prepared to maneuver the choppy waters of the legal divorce process, you are not ready to divorce.
Can you answer the following questions?
How is custody of children decided in your state?
How does the court divide marital property?
Can I move to a new location after divorce?
What do I need to know before hiring a divorce attorney?
Who has to move out of the marital home?
What is divorce mediation?
If you are confused by the above questions you are not ready to enter the legal process of divorce. You've got some learning to do! And until you've done your homework, believe me, you don't want to find yourself tangled up in the legal process of divorce.
There are 3 things you should do when it is time to divorce.
Once you've come to terms with the emotional ending of your marriage and gotten yourself financially prepared you will need to do the following:
1. Understand Divorce Law 
Most will tell you that your legal education begins with a divorce attorney. I strongly disagree! No one is prepared to hire a divorce attorney until they have an understanding of their state's divorce laws which will give them a better understanding of what they should and should not expect from a divorce attorney.
Divorce in the United States is governed by laws that are particular to each state. State divorce laws deal with all aspects of the divorce process, from residency requirements to child custody to the division of marital property. 
2. Be Prepared 
There are documents a divorce attorney will need to get your divorce underway. Gathering these documents and having them ready before you hire an attorney can help keep those "wheels" spinning and allow you to feel more prepared.
This is not fun but you will be glad you took the time to compile these documents at the beginning. You will need copies of tax returns for the last three years. If you filed separately you will need copies of your tax returns and your spouse's tax returns. Make copies of all bank accounts, joint accounts and individual accounts for the last year.
Credit card statements for accounts held jointly and separately should be copied and provided to an attorney. You will also need at least three paystubs or proof of monthly income for yourself and your spouse, a list of all monthly expenses, a list of all marital assets and debts and a brief description of how parenting duties are handled between the two of you. Once you've put together these documents you are ready to hire a divorce attorney.
3. Hire a Divorce Attorney
 This is the person who will promote your best interest during the divorce process. You won't find a divorce attorney who has as much invested in your divorce as you do BUT with a little research, you can find one who is invested enough in his/her legal reputation to make sure that you are legally protected.
A look at the divorce process...
Below is a loose outline of 8 things that happens during the divorce process. I say loose because each state and local district handles divorce differently. Regardless of your state's laws and your district's legal procedures, you will experience each step in some form or another.
1. File for Divorce: A divorce or dissolution usually begins with the filing of a form, typically referred to as the original petition for divorce. This must be filed with the court that deals with marriages in the county where you live, which may be called the Family Law Court. After the petition has been filed, a copy must be served on (or delivered to) your spouse.
2. Divide Marital Property: You will need to either work out an agreement on how your marital property is to be divided or argue about it in divorce court. Courts prefer that the parties work things out for themselves, and some states or counties require a mandatory mediation, which means meeting with a neutral third party who will help you resolve conflicts over who gets what. If the parties can't agree on a way to divide their property, the court will decide.
3. Distribute Marital Debt: Debts incurred during the marriage need to be divided between the spouses along with the property. Joint debts may be deducted from the amount of property the spouses own together or some debts may be considered the responsibility of only one spouse. This depends on the system your state uses for dividing marital debt.
4. Negotiate Spousal Support: Support paid by one ex-spouse for the support of the other used to be called alimony, but is now often called spousal support or maintenance. The laws for spousal support vary a great deal from state to state, and you should be sure you know what your state requires. Spousal support can be awarded to both husbands and wives.
5.Decide Child Custody/Visitation: The single most important thing parents need to work out in a divorce or dissolution is the way they will continue to raise their children and what kind of custody they will use, and it's always best if they can work out this plan cooperatively. Some states call this a parenting plan and no longer use terms like custody and visitation.
There are many questions that must be resolved, such as where the children will live, how much time they will spend with either parent, where they will spend holidays, or which parent will make decisions about the children. One or both parents might make legal decisions, such as where the children will go to school and what medical care or medication they will receive. Parents also have to resolve issues about the religious training and activities of the children.
If the parents can't agree on these issues, the court will consider the best interests of the children in resolving the conflicts. The court will look at the gender of the parents and children, their physical and mental health, emotional bonds, the effect on children of changing their living situation, and—if a child is around 12 years or older—the child's preference.
The court also considers practical matters such as the ability of the parents to provide the necessities of life, such as shelter, food, and clothing. Court orders involving children are never final. They can always be changed if the best interests of the children require it.
6. Calculate Child Support: After a divorce or dissolution, both parents remain responsible for supporting the children. Divorcing parents need to negotiate child support or, the courts will use state guidelines to do so. There are several factors to consider in working this out, such as the income and assets of the parents and whether one parent has primary childcare responsibilities. If the parents can't work this out agreeably, the court will make the decisions and order the parents to comply.
7. Mediation: Divorce mediation is a process where the divorcing parties sit down with a mediator (a neutral third party) to work out and resolve conflicts over property division, finances, debts, and support and/or child custody/visitation. If the state is paying for the mediation, the mediator often reports back to the court with information about the mediation session(s).
The parties can also arrange their own privately paid for mediation sessions, which will be completely confidential. Decisions reached in mediation aren't legally binding but can be included in the court's final order or decree. Attorneys usually don't attend mediation sessions, though they may be available to advise the parties on legal issues.
8. Final Judgment of Divorce: The final judgment of divorce is the final order of the court that legally ends the marriage. The final judgment can also contain legally binding orders about other issues, such as child custody, child support, visitation, spousal support, property division, and how property division is to be carried out. It can also restore the pre-marriage name to one or both spouses.
Filing for a divorce means stepping into the world of the Family Court System. 
It is a world of legal rules and, at times extreme emotional stress. It can change the way you live, the way you think and the way you do things. Ignorance of what takes place in the system and how to take care of yourself can be the mistake that kills your chances of a successful post-divorce life.
I'm sharing with you information about the divorce process and the negative aspects of the legal process not to dissuade you from leaving your marriage. My concern is that you fully understand the process before putting yourself in the middle of the process.
Knowing when or if it is time to divorce means having a comprehensive understanding of exactly what it means to divorce. Unless you are in a situation where divorce can be handled in a civil manner between you and your spouse having full knowledge of what to expect in a conflicted divorce scenario is the only way you will be able to protect your legal rights.
The steps that I've shared above may seem simple, cut and dry but if you are divorcing a spouse who is angry, hurt over your decision to divorce or is unable to accept the idea of divorce you will become involved with a system in which no one wins but the system.
Understanding the emotional, financial and legal aspects of divorce before deciding to divorce means you will be making an informed decision about how and with whom you want to spend the rest of your life. 
After Thoughts
I'm not someone with "standard" views on marriage and relationships. I do however have traditional views when it comes to choosing to divorce once you've committed to a marriage. It is my opinion that if you get married you should put in the appropriate time and attention to the marriage and do everything possible to save the marriage before making the choice to divorce.
When you take the vow, make the promise to stay with someone for the rest of your life, "for better or, for worse," it is no small thing. I'm keen on folks keeping promises but for every promise made there is a price to pay and when the price you pay in your marriage becomes too high it is better to break your word than do harm to yourself by keeping it.
Here is the problem as I see it…people get married for a lot of foolish reasons. Some marry because they think society expects it of them. Some marry because they think it will solve some problem they are grappling with. Some believe marriage is the natural end to any relationship, that something is wrong if a relationship doesn't culminate in marriage vows. Some marry because marriage confirms them as a person.
None of us marry without the expectation that the marriage will last "until death do us part." But, that doesn't always happen; our expectations about marriage are not always met. Nothing is more evident of that than the 40% divorce rate we experience in this country. In my business as a marriage educator and divorce consultant I often wonder why people don't take more seriously the high rate of divorce. Could it be they don't because there are some very, very good reasons to divorce?
The decision to divorce should only be made if something is radically wrong in the marriage. What do I mean by radically wrong? Well, there is abuse, infidelity, broken trust, disrespect to name a few examples of marital problems that might not be overcome with hard work.
We don't take lightly the decision to marry; we should not take lightly the decision to divorce!
---
More from Divorced Moms: