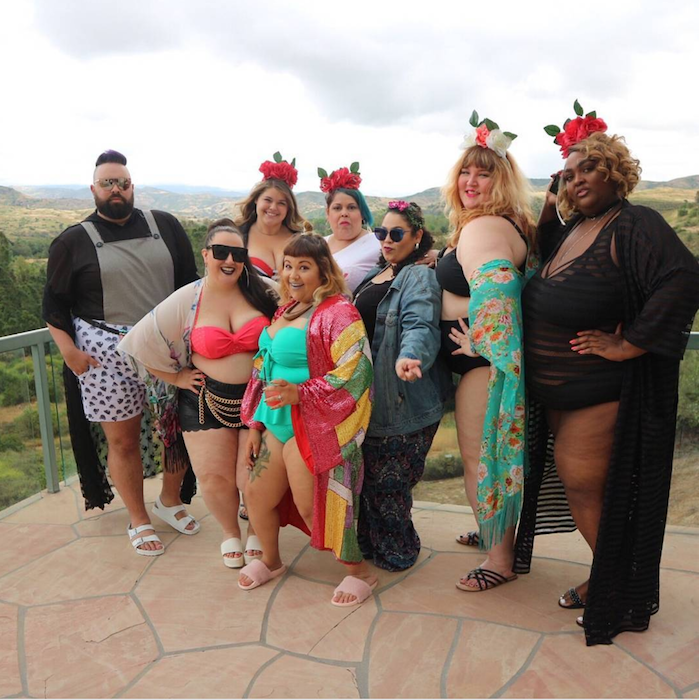 Image: Instagram/ laureldickmanwrites
This past weekend Torrid hosted an exclusive pool party at a private mansion in Orange County, California. Flocks of beautiful plus and curve influencers from all walks of life and all over the country descended upon the gorgeous abode for swimming, dancing, and cocktails.
The radiance of the attendees more than made up for the lack of sunshine on this stormy weekend. Hosted by Girl Code comedian Nicole Byer, more than 90 influencers and guests including Torrid Model Search winners, Lyanna Lynette and Maria Gimena, and plus influencers Gabi Gregg, Ashley Nell Tipton, Anna O'Brien, Natalie Hage, Troy Solomon were there among the "who's who" of the industry.
The second annual Torrid Pool Party served as a celebration of the brand's #TheseCurves social media campaign, introduced earlier this year along with Torrid's new lingerie and swim collections that encourage women and feminine folks of all genders to feel empowered and unapologetic, no matter what they are wearing. The result was a party full of incredible minds and fashions, warmly interacting with one another and sharing good times.
Ravishly writer and Mamafierce blogger Briana Hernandez, body-positive photographer Suma Jane Dark, and I were in attendance to celebrate with this gaggle of gorgeous plus-size, body-positive bloggers, artists, and influencers and to share with you some of the fiercest poolside looks.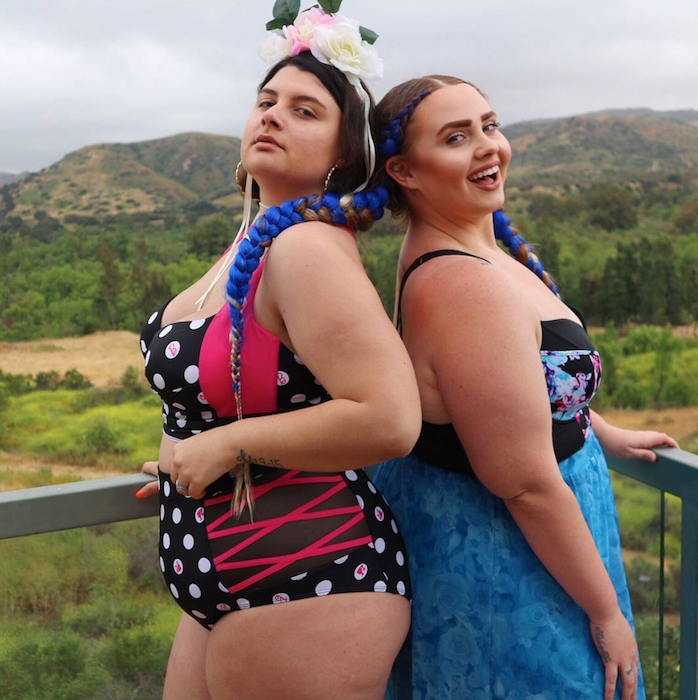 French model Manon and multi-talented singer/model Hayley Herms both rock Torrid swimsuits against the background of beautiful Southern California. Photo by Suma Jane Dark.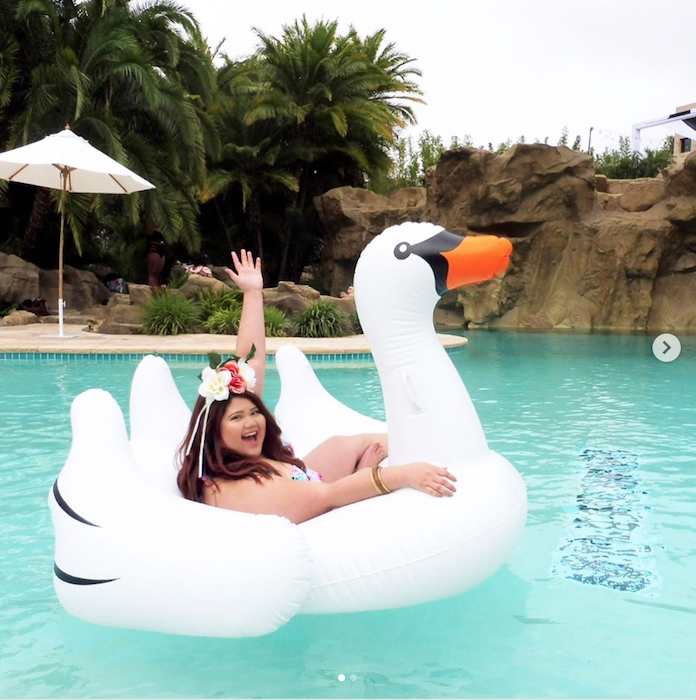 YouTube personality Curveella luxuriates on an adorable swan floaty.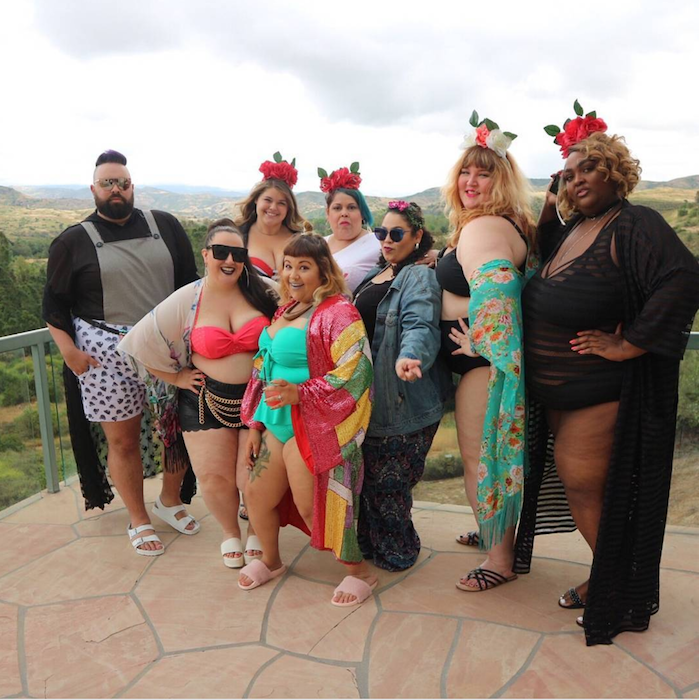 Party on the balcony! There were free floral crowns this year at the pool party, which is totally apropos since the 50th Anniversary of the Summer of Love was this weekend!
With Troy Solomon, Erica Jean, Marcy Cruz, me, Saucye West, Alysse Dalessandro, and Briana Hernandez. Unknown babe in the denim, please tag yourself — we loved you! Photo by Suma Jane Dark.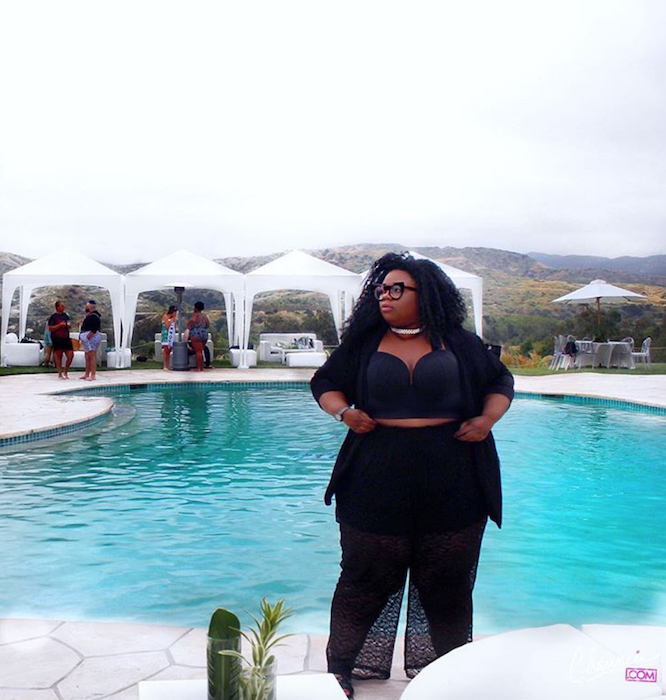 Badass entrepreneur Chauncea comes through in her gorgeous black-on-black ensemble and signature glasses.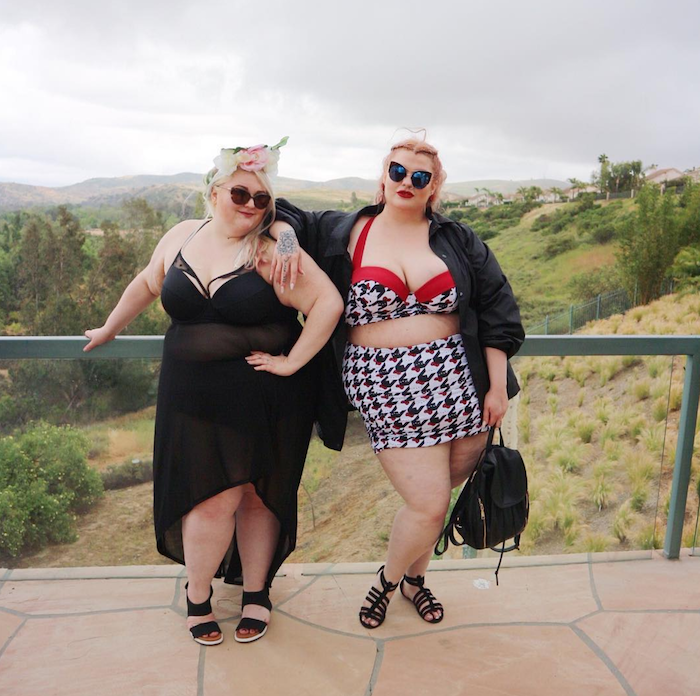 Looking amazing in totally different styles, Suma Jane Dark and Katana Fatale came down from Portland, Oregon to attend the Torrid Pool Party. Photo by Laurel Dickman.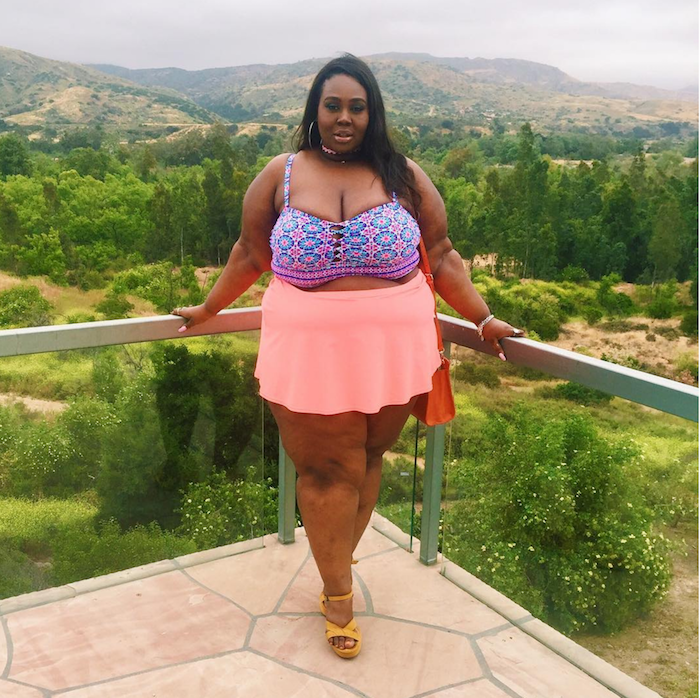 Simone Mariposa glows in gorgeous neon coral for a result that is show stopping.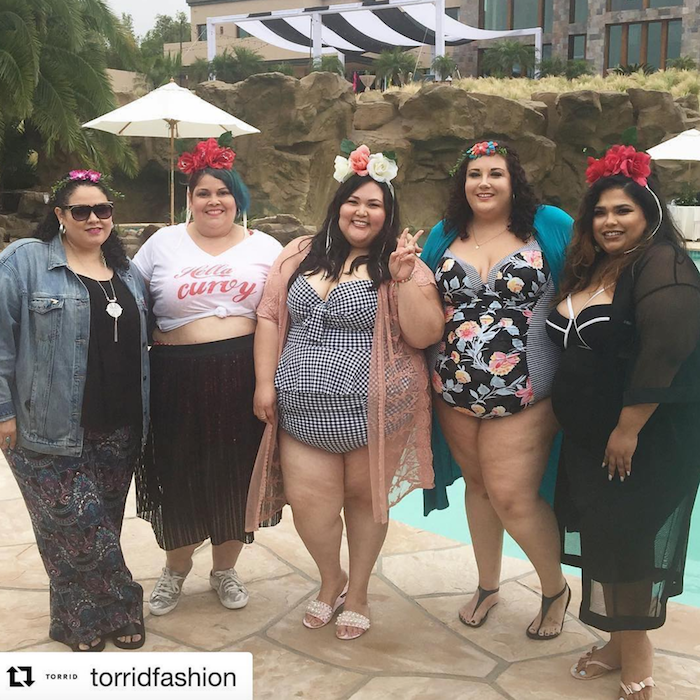 Tons of different and fantastic pool-friendly looks with this gorgeous crew of babes.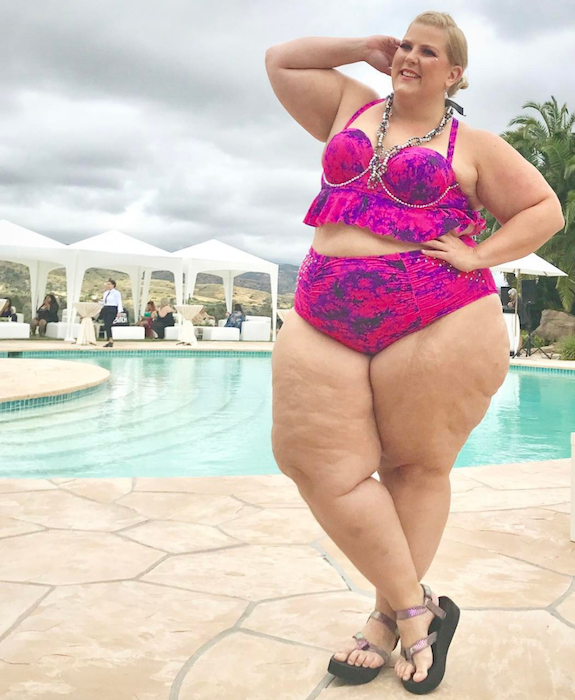 Anna of Glitter and Lazers shows off a super glam hot pink and rhinestoned look. Her incredibly fun, positive energy and fantastic comedic timing really elevated the pool party… not to mention this look!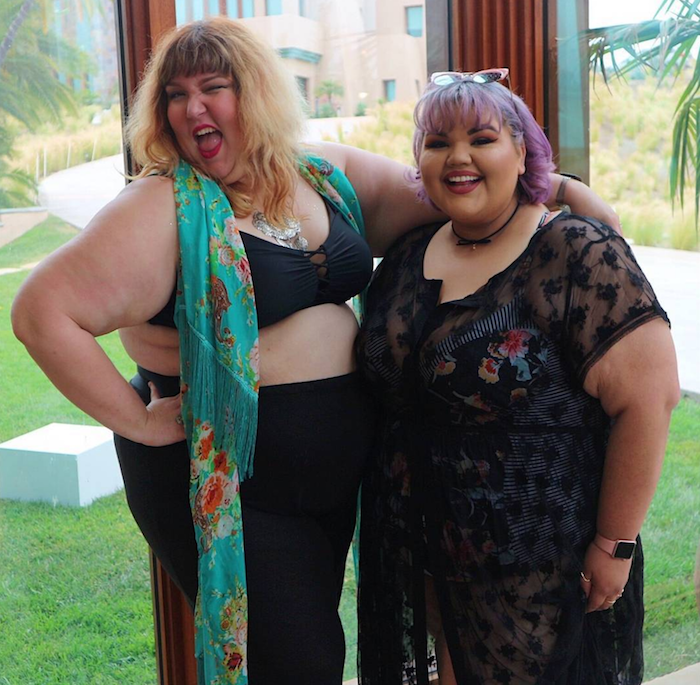 One of my favorite designers and television personalities, Ashley Nell Tipton, showed up at the pool party. Can you tell I was a bit excited? Photo by Suma Jane Dark.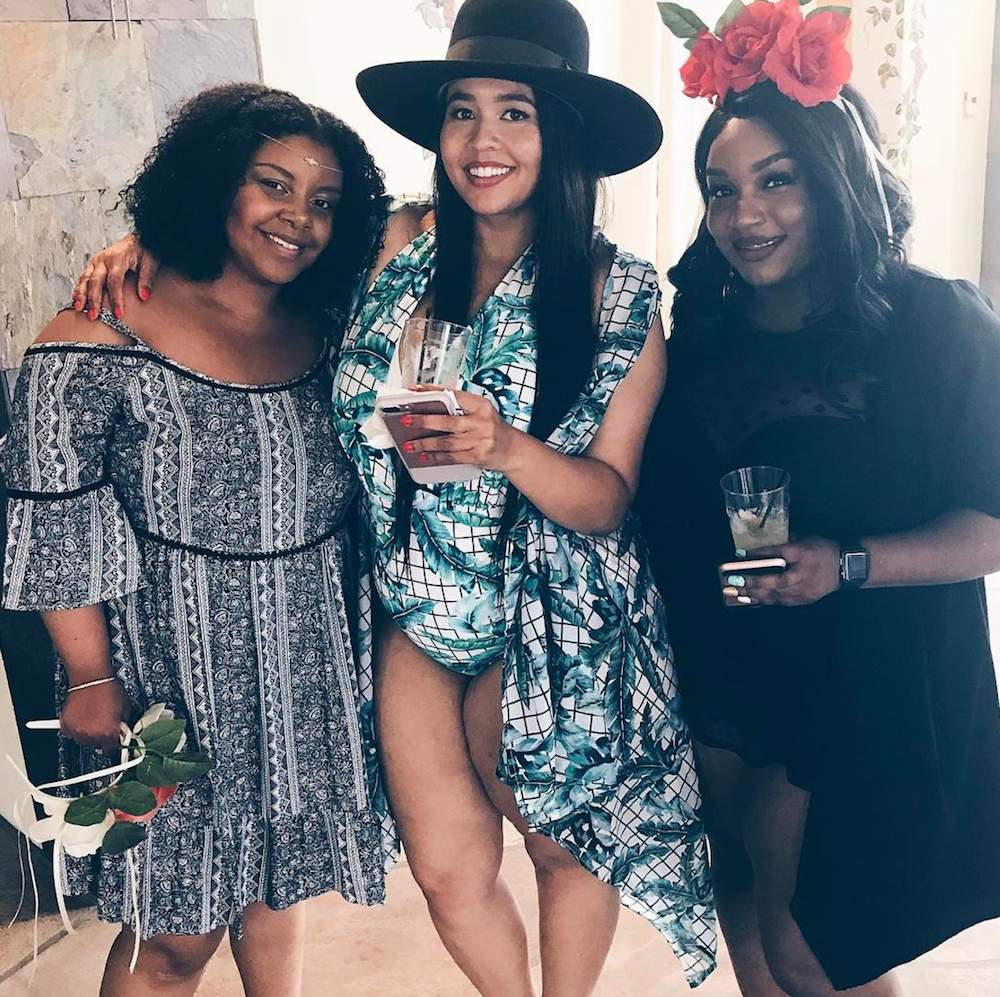 One of the highlights of the day was being able to meet Gabi Fresh. Everyone was thrilled by her surprise appearance!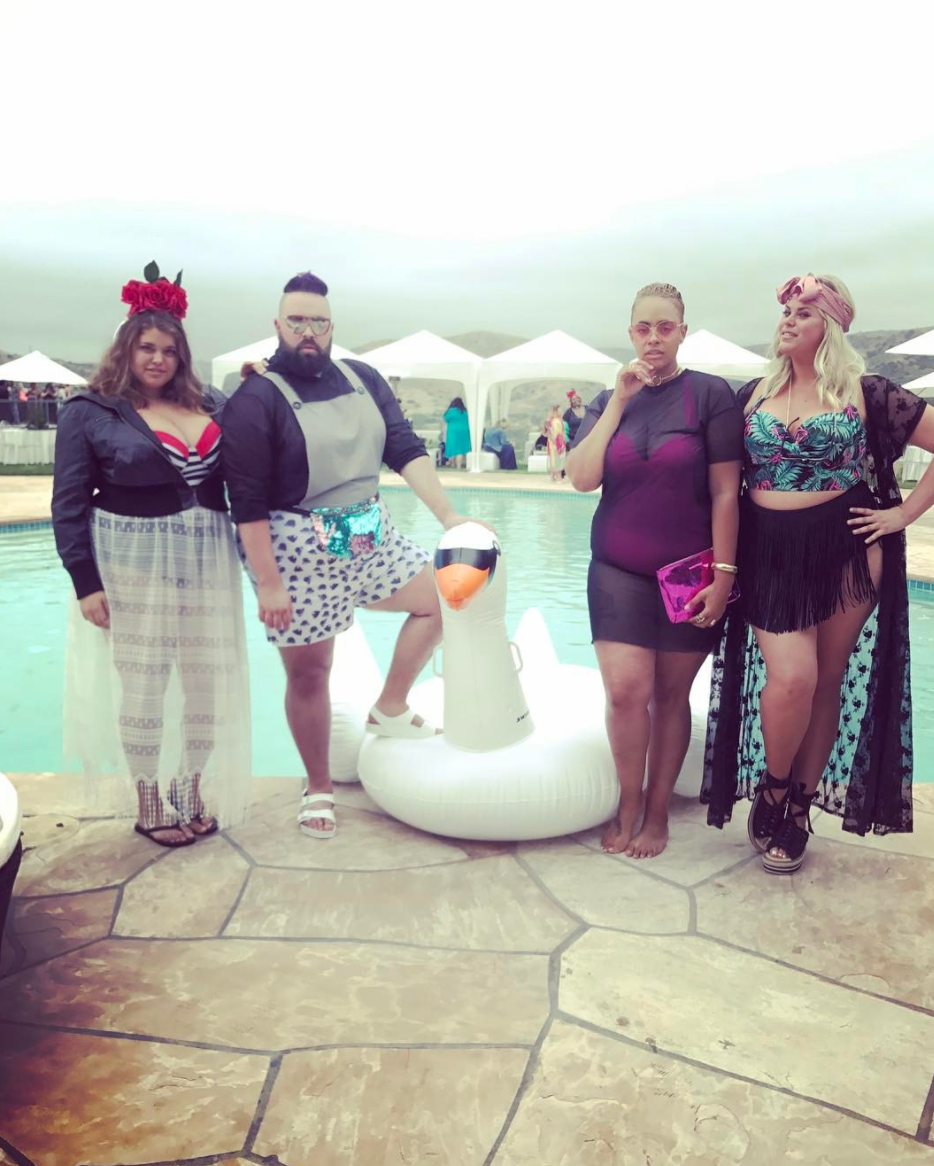 This crew of Erica Jean, Troy Solomon, Lauren Carter, and Alex Michael May served fresh fashion inspiration and tons of fun.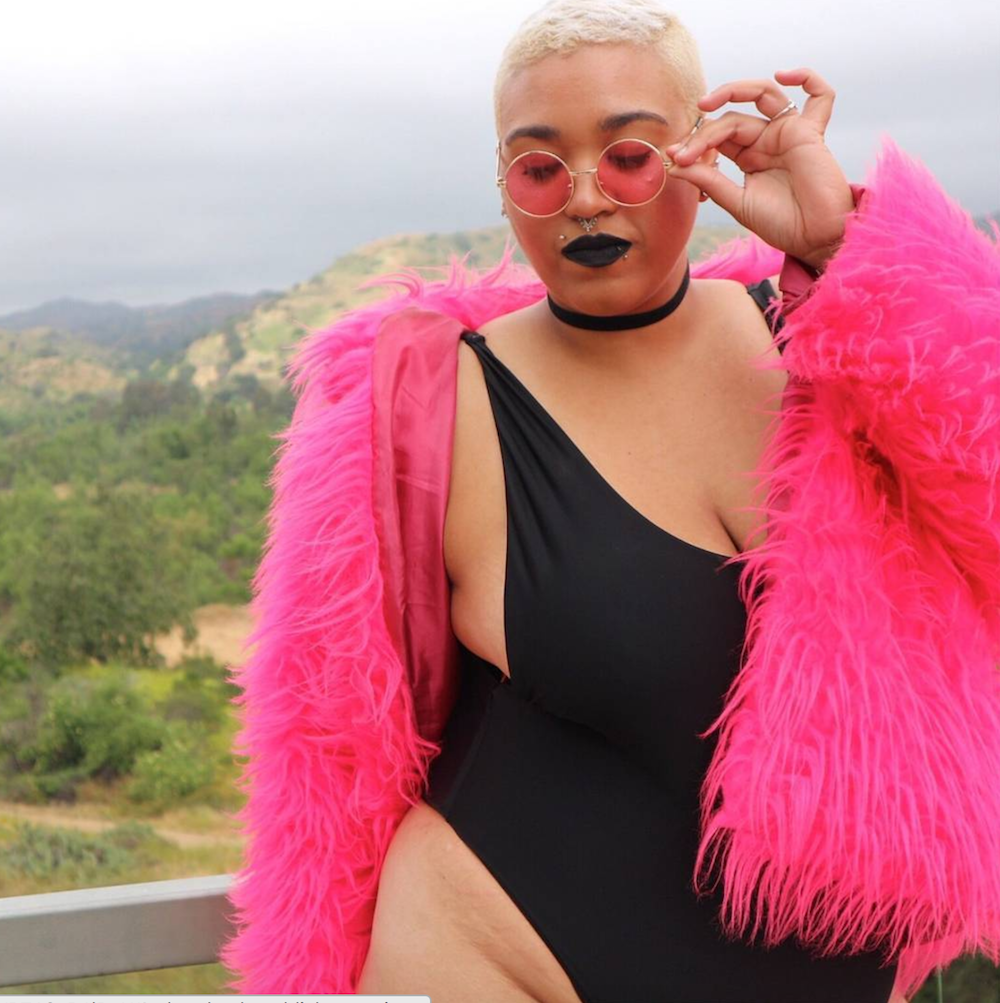 Always stylish, Jazzmyne Jay may as well change her name to Jazzmyne Slay. She killed it with this fuzzy pink jacket and matching sunglasses. What a babe!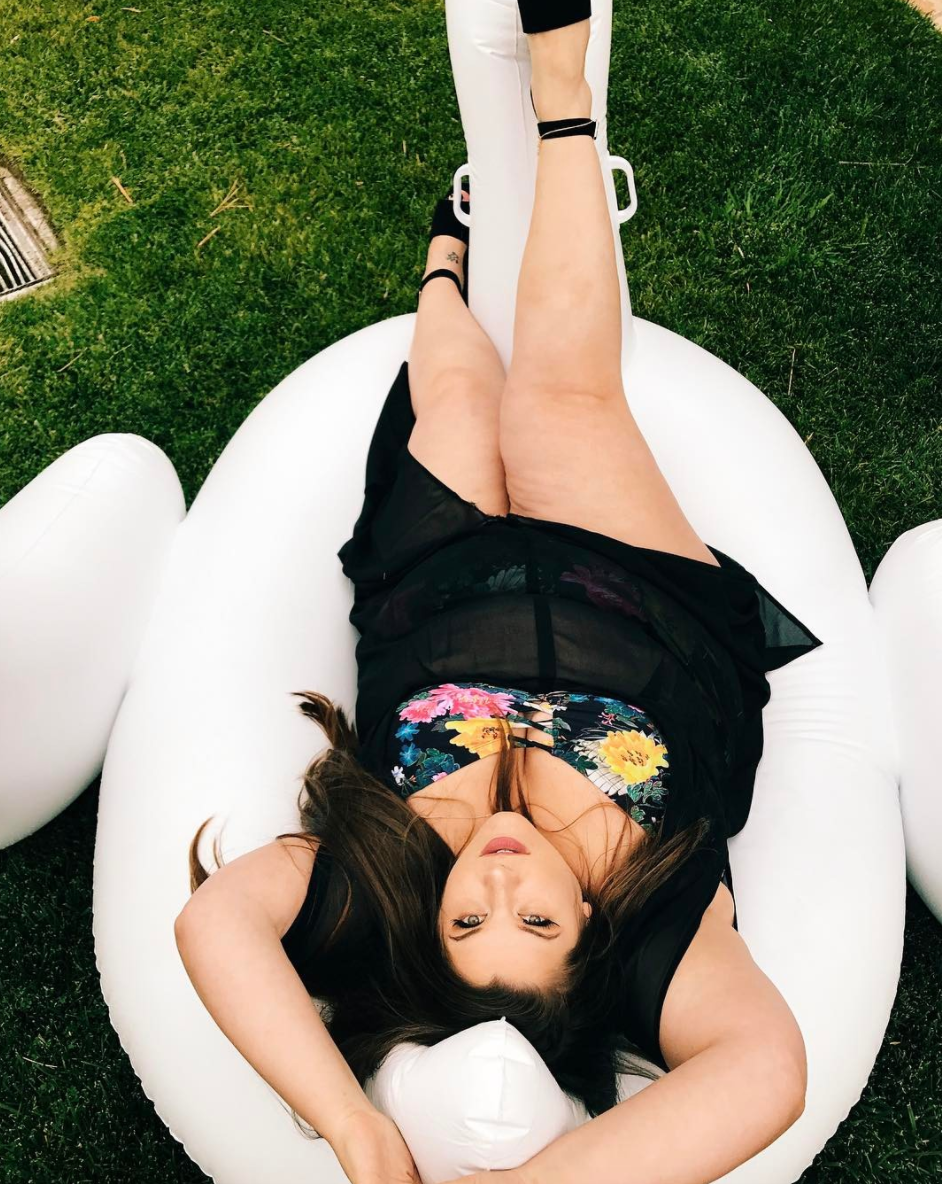 Gorgeous blogger and plus size model Natalie Hage lays back in the comfort of the swan floaty. Photo by Jessica Hinkle.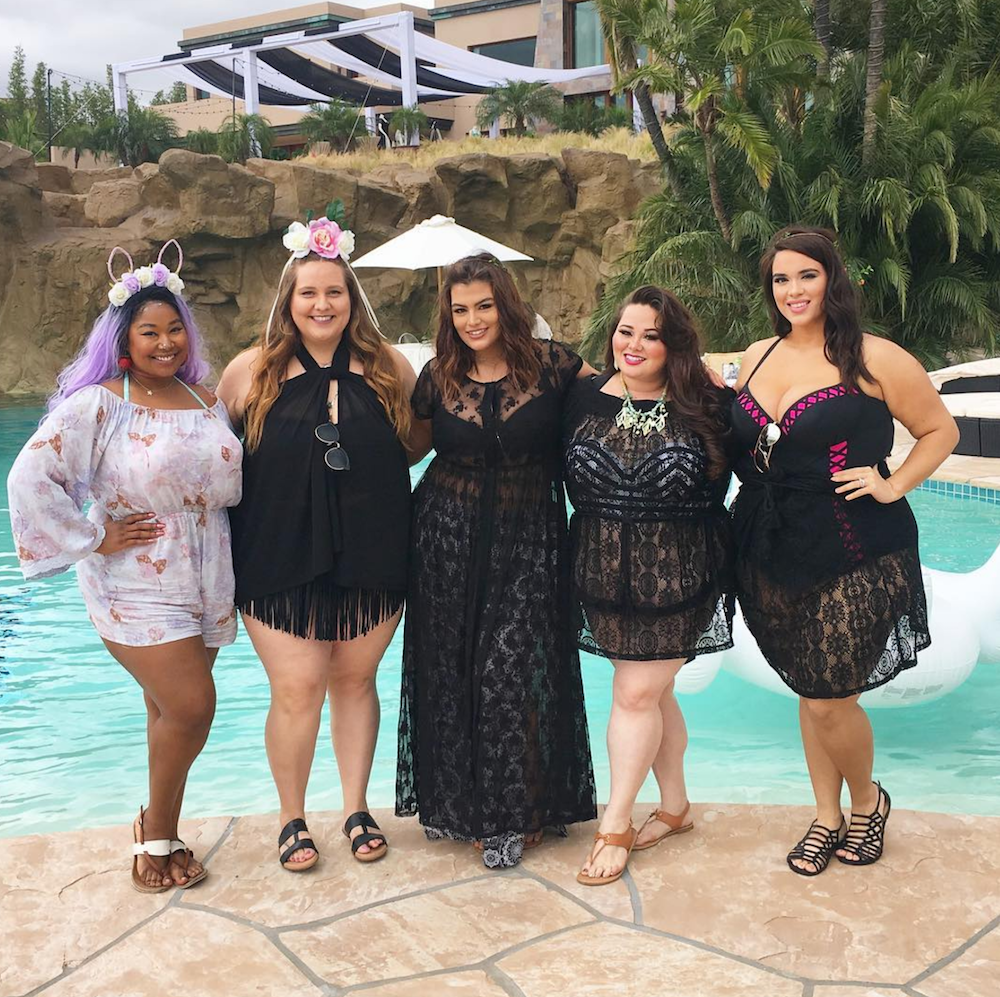 These incredible beauties show off their looks with the amazing Tiffie Starchild standing out with her long, pastel locks and amazingly cute twee-meets-boho cosplay style.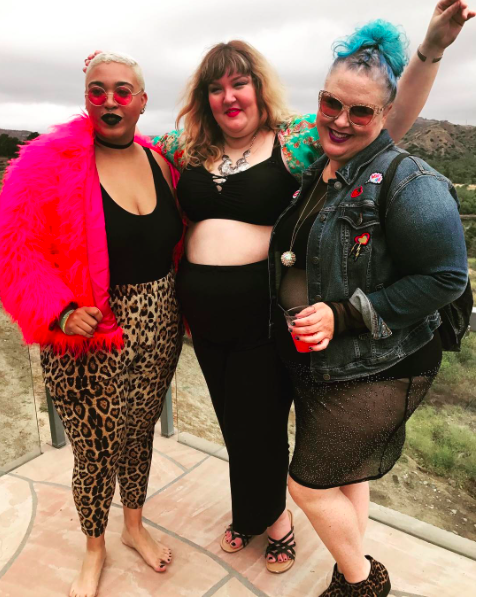 Flanked by the amazing Jazzmyne Jay (left) and Jen Wilder (right), how could you not be having an amazing time? I certainly was.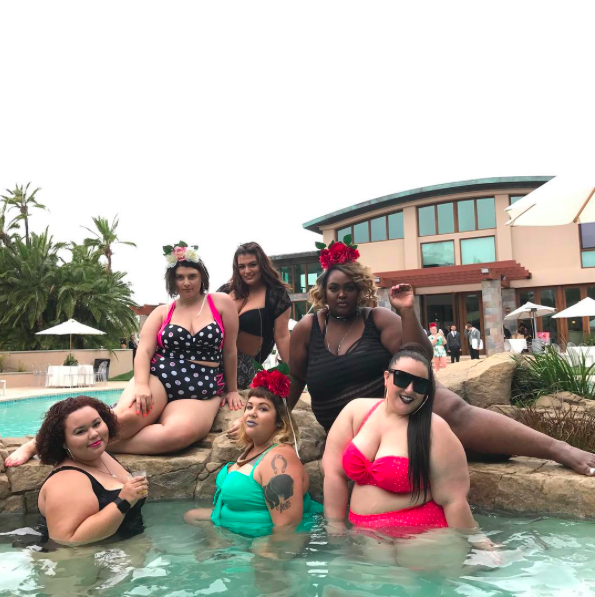 Despite the party being held in SoCal, the weather was a touch chilly. The hot tub was the most popular spot and a great place for conversation with designers and other fashionistas.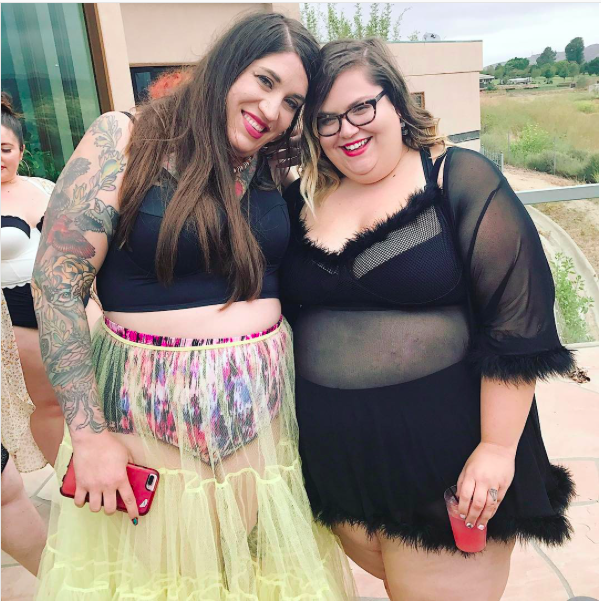 Jacqueline Whitmore and Jessica Hinkle, show off their incredible style at the Torrid Pool Party.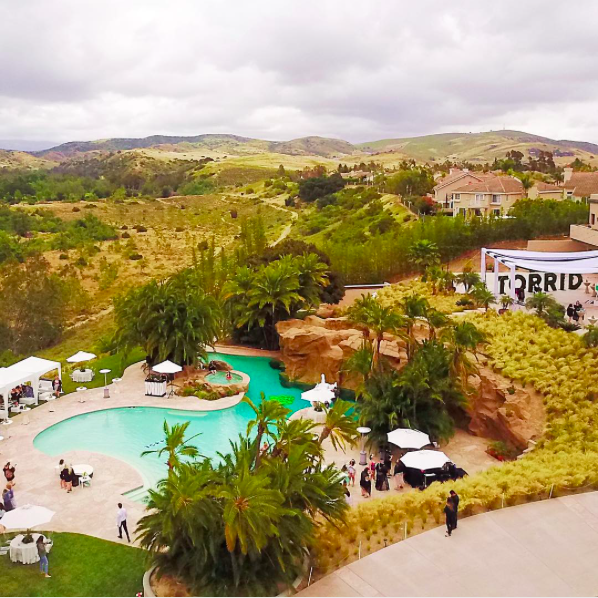 It was hard to tear ourselves away from this magnificent party! It will not soon be forgotten by anyone. Thank you so much for having us, Torrid!