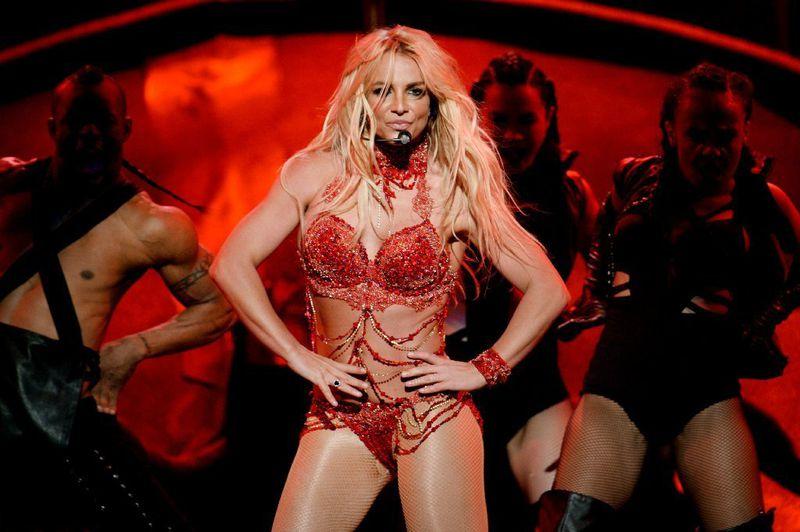 Photo: Wikimedia Commons
Any Millennial and Gen-Xer will tell you that Britney Spears defined a generation. Her music videos, her fashion and can't-get-out-of-your-head lyrics made her an undeniable pop icon. But her appeal went deeper than the glitz and glam, beyond the glossy photoshoots and flawless dance moves, and fans like myself quickly realized why: Britney may be a superstar, but she's always been relatable.
For a generation struggling with mental health — from depression to anxiety to bipolar disorder — Britney's story of her struggles, which the public first saw glimmers of in 2007 during her infamous umbrella run-in with the paparazzi, is about as real as it gets.
After postponing her much-anticipated Domination Las Vegas residency in January due to her father's health, she took to Instagram last month to announce that she entered a treatment facility, telling fans that "We all need to take time for a little 'me time.'"
This year, the "…Baby One More Time" singer marks 20 years in the spotlight. We all have our stories of the moment we became Britney fans. For me, that moment was in 2000, during my senior year of high school. I turned on the TV one afternoon while I was on spring break, saw her music video for "Oops…I Did It Again" and quickly realized "Wow, this is like nothing I've ever seen before!" Here was someone who was completely herself — someone down-to-earth, like your childhood best friend who just gets you. In the world of flashy and sometimes-fake musicians, Spears' story was refreshing and authentic.
Maybe that's why the stories of her struggles resonate so much too. While Spears has never been shy about sharing her career triumphs with the world, no one would fault her for keeping her private life, well, private, especially seeing as how unkind the tabloids have been to her over the years. 
Instead, the popstar chose to be open about the bad times as well as the good, and in doing so, she further found her voice. She also helped fans find their own voices. That sort of candidness from a celebrity is both powerful and empowering, especially in a society where there are still so many misconceptions and misunderstandings about mental illness.
Even in 2019, we still live in a world where some believe mental illness is something to be ashamed of and something that should never be talked about; people who struggle with mental health are seen as "weak" or looked down on when they can't "simply get over it." That sort of shame can be crushing and can make people feel like they need to be silent.
Spears speaking up with such honesty and vulnerability about what she's going through shows people that, no, you don't have to be quiet.
It is OK to talk about mental health, especially when it is something that affects some 46.6 million adults in the U.S. in a given year and 11.2 million experience a serious mental illness that "substantially interferes with or limits one or more major life activities," according to the National Alliance on Mental Illness.
And, seeing a celebrity like Spears use her platform for good has had a ripple effect, spurring other celebrities to shine a spotlight on mental illness. Take singer Demi Lovato, for example. In late 2010, the Disney channel alum entered an Illinois treatment facility to work on emotional issues following years of struggling with an eating disorder and self-harm. Around the very same time, I found myself in the hospital with severe depression and anxiety stemming from my father's suicide. Now, I was a full decade older than Lovato, but I felt a connection to her as I watched her go through some of the same things I was experiencing. Our stories may not have been identical, but seeing her strength during such a rough time made me feel like I wasn't alone; I could see first-hand that I wasn't the only one who had these emotions. Even now, almost ten years later, I continue to feel a connection to Lovato.
May is Mental Health Awareness Month, and if celebrities like Spears and Lovato have taught us anything, it's that mental illness is nothing to be ashamed of.
It's not your fault and help is out there, whether that help includes a therapist, medication, or in-patient treatment facility. Sometimes, the biggest hurdle is taking that first step, but the more we talk about our struggles, the more we help others — and, most importantly, ourselves.
Talking about mental illness reduces the stigma and shows people that they're not alone. This is the kind of outspokenness we need from those in Hollywood who are role models. While she's a world-famous icon, Britney's willingness to be open and honest shows that, above all, she's human. That vulnerability is just as fierce and refreshing as her music. And it will never go out of style.
---
Related: