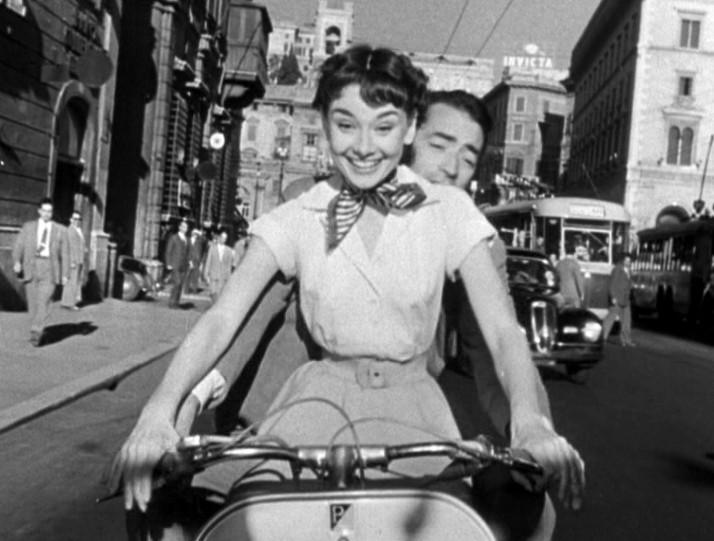 Quick! What do you know about iconic actress Audrey Hepburn? Though she's most famous for playing that daring, darling Holly Golightly in Breakfast At Tiffany's—among other classic films like Roman Holiday and Charade—Hepburn also boasts an impressive legacy of humanitarian efforts, and badass anti-Nazi work. 
First of all, Hepburn may have made American films but the lady was actually born in Belgium (1929). Ballet was Hepburn's first love, and she studied at institutions in Amsterdam and London. Aw, isn't that nice? Wait for the badass part. When Hepburn was dancing in Nazi occupied Holland (as a young teen), she worked for The Resistance by carrying secret messages in her ballet shoes. Because that wasn't enough of a badass ballerina move, Hepburn performed in blackout dance shows—yes, that means secret shows with drawn blinds—to raise money for The Resistance as well. Oh, and all the while, Hepburn was severely malnourished due to war rationing. 
And to think you lose it when your Uber is running late. Tsk, tsk. 
Perhaps it was this background that amplified Hepburn's compassion. Despite the success of her glam movie star life, Hepburn spent her last years (so, late '80s and early '90s) helping impoverished children. Right after Hepburn became a Goodwill Ambassador of UNICEF, she flew to Ethiopia to assist with the destruction of famine. As you can guess by now, this wasn't enough for Hepburn. She then visited a polio vaccine project in Turkey, helped with women's efforts in Venezuela, worked on projects for kiddos on the streets in Ecuador, then assisted in drinking water efforts in Guatemala and Honduras, embarked on radio literacy projects in El Salvador, then worked for impoverished and displaced children in Thailand and Sudan, and lent her efforts to nutrition projects in Vietnam. Oh, and she also worked behind the scenes hosting events and designing cards and whatnot. Whew! 
In December 1992, Hepburn received the Presidential Medal of Freedom (psst: this is our nation's highest civilian award). She was sick with cancer, but didn't halt her humanitarian efforts. Just a month later, Hepburn passed away. 
Today, Hepburn would have been 86. Though her intriguing combination of elegance and childlike wonder captivated audiences, her selfless work and bravery set her apart from other Hollywood legends. 
Try to remember that next time you see a Breakfast at Tiffany's altar in some girl's room (like mine).