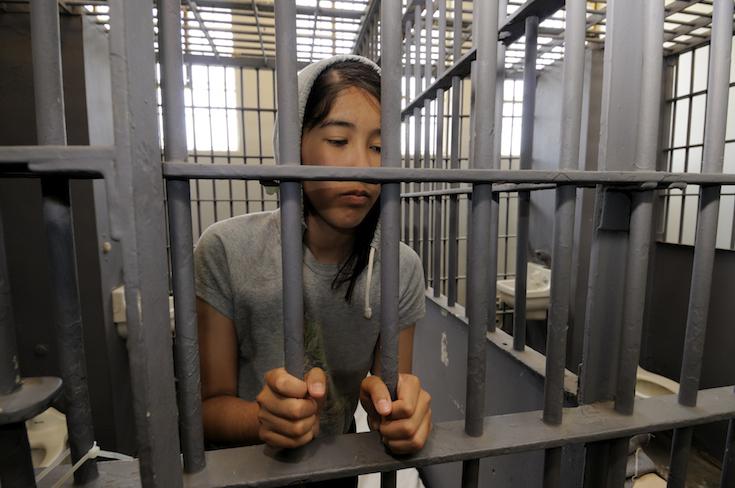 The juvenile justice system is brutal, but it's even worse than we thought. 
According to a recent report, sexual abuse is one of the primary predictors for female inmates in the juvenile justice system. The study, titled "The Sexual Abuse to Prison Pipeline: The Girl's Story," asserts that the system is ill-equipped to treat the problem, especially given that many inmates are victims of sex trafficking. Though the stats on sex trafficking victims can be shaky (at best), the report also stated that a study in Oregon found that 93% of juvenile female inmates have experienced sexual or physical abuse. From that pool, 31% of these incarcerated young women suffered sexual abuse specifically. This is disproportionate to males, whose sexual abuse rates among juvenile inmates is about 7%. Though disproportionate, both sets of statistics are tragic.
"When law enforcement views girls as perpetrators, and when their cases are not dismissed or diverted but sent deeper into the justice system, the cost is twofold: girls' abusers are shielded from accountability, and the trauma that is the underlying cause of the behavior is not addressed," the report explains.
You don't say . . . 
"Our girls, and especially our girls at the margins, are suffering, and what the study shows is how violence is part of their lives and how the response is criminalization," said Human Rights Project Executive Director Malika Saada Saar said in a press release.
In this harsh world, how do we treat the problem? Is there a solution?