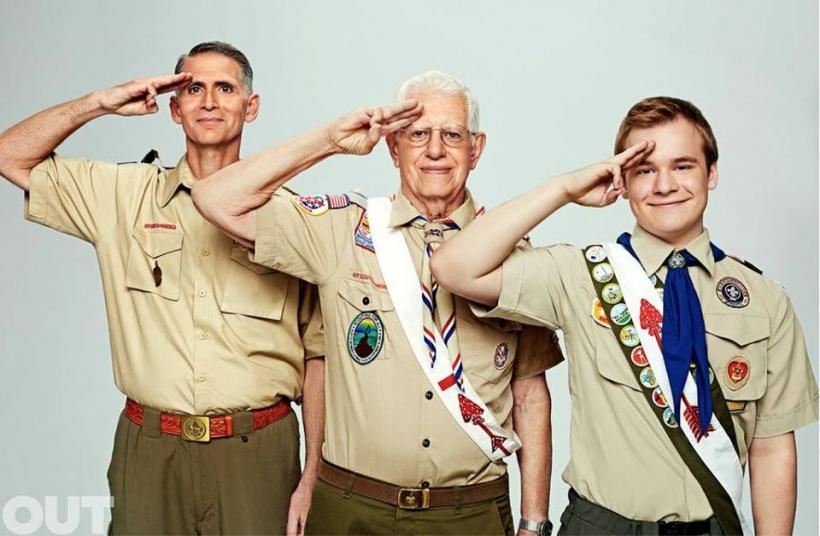 Boy Scouts of America provide a fairly awesome assortment of opportunities for young men. They learn all sorts of outdoorsy skills, the importance of philanthropy and maybe even get some good old-fashioned socialization in the process. As adults, we all know there's few things better than hearing: "Don't worry, I was an Eagle Scout!" when confronted by some cray camping mishap.
 . . . But for all the benefits of the organization, there's one glaring issue: their fierce anti-homosexuality stance. 
Maybe that's changing. Maybe. 
Pascal Tessier—one of the first openly gay Eagle Scouts—was just hired as a camp leader in New York. More specifically, Tessier was hired by the The Greater New York Councils of the Boy Scouts of America. (This is legit, you guys!) And no, Tessier wasn't hired as a political pawn; while Tessier is indeed a vocal activist, he's been openly praised for his hard work in the organization and deemed "very well qualified" for this position. 
But the fight isn't over yet. Far from it. Though Tessier was hired, The Greater New York Councils fears backlash at a national level. (This Boy Scouts homosexual hostility runs deep, yo). Not to fear! Lawyer David Boies (of Boies, Schiller & Flexner LLP) is ready to represent and fight for Tessier. Better yet? Boies wants to end the gay ban altogether. He urged Boy Scouts president Robert Gates (psst! the former Defense Secretary who helped overturn Don't Ask Don't Tell) to change the outdated rule. 
Boies explained to Buzzfeed: 

"[Gates has] always been a leader and part of the function of a leader is to move things along, and I think the Boy Scouts need somebody who is prepared to stand up and say, 'This is the right thing to do, and this is the right time to do it.'"
Just getting into the Eagle Scout ranks was difficult for Tessier, but he's elated to have made it. "For me," Tessier stated, "my Eagle Scout award was bigger than graduating from high school. It's something that teaches you leadership skills that will stay with you the rest of your life."