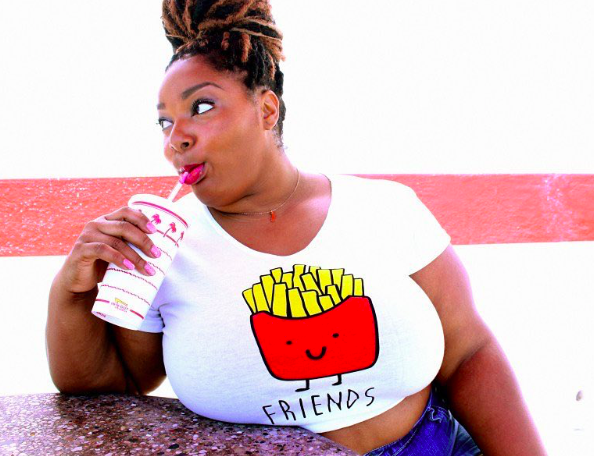 Instagram/ fromannettewithlove
Summer is rough for fat bodies. No, it's not because of the heat. It's not because of chub rub and sweat. Frankly, it's because of assholes. 
Every year there's some form of fatphobic comment that circles the internet or media. Last year, it was a comment by Oprah Winfrey's O Magazine. This year, it has been an infamous tweet circling social media. 
"how can u walk out of the house with a crop top knowing ur fat & nobody wanna see that?"
In a world full of hatred, pain, and suffering often encouraged by the highest ranking person in the US, people still think that the worst thing in the world that you can be is visibly fat. Not only do they hold this opinion, but they are often incredibly vocal about it. 
Instead of allowing themselves to be hurt, fat and curve babes across the internet responded by taking photos of themselves in crop tops showing the world exactly how one walks out of the house — with their heads held tall, facing the fatphobic world dead on with their middle fingers in the air. 
Check out these crop top babes who refuse to be held back by fatphobic remarks.
Join the fat crop circle by Instagramming and Tweeting your crop top selfie with the hashtag #FatshionFriday.
1. Alexis Riley of Chubble Bath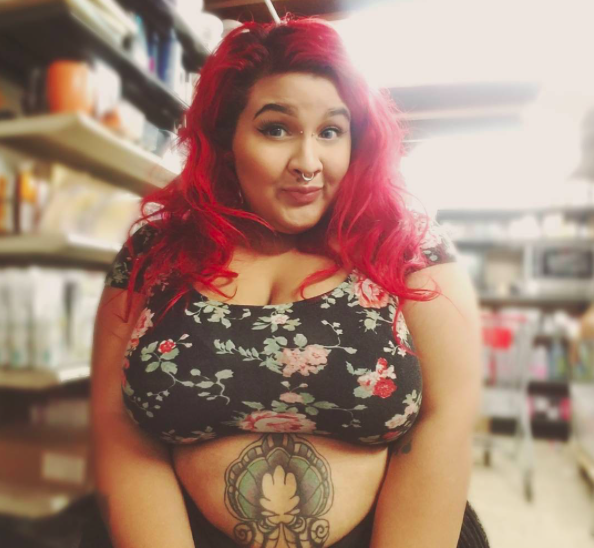 Alexis is simultaneously sexy and adorable in this floral crop top. She celebrates her beautiful big belly with a gorgeous tattoo. 
2. Noella DeVille and Kinsey Quake, Burlesque Performers and Models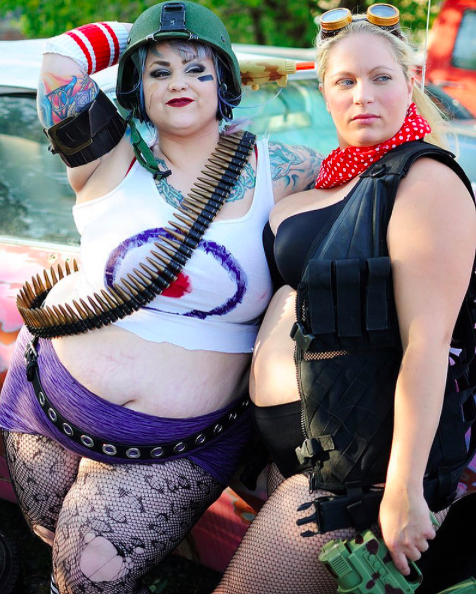 Noella Deville and Kinsey Quake cosplay Tank Girl. Sadly, it feels like you've got to be dressed in a helmet with a bandolier to get through the hostile waters of fatphobia on a daily basis. This photo serves as the perfect metaphor.
3. Patricia Gene of Patricia Glows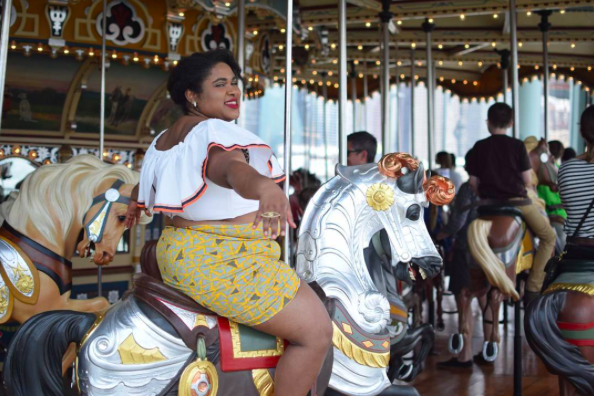 Patricia does indeed glow as she rides a carousel in her beautiful ruffled crop top. This photo gives us all of the feelings. 
4. Maya Songbird, Artist and Musician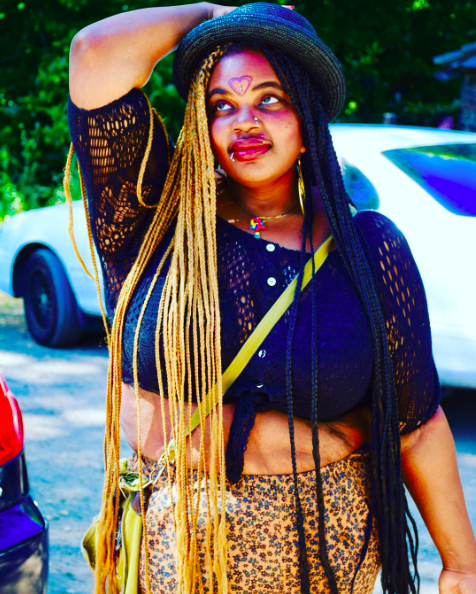 Oakland-based artist and musician Maya Songbird fully embraces her body in this sheer lace crop. Check out her fantastic work here. 
5. Sara Terrible, Instagram Babe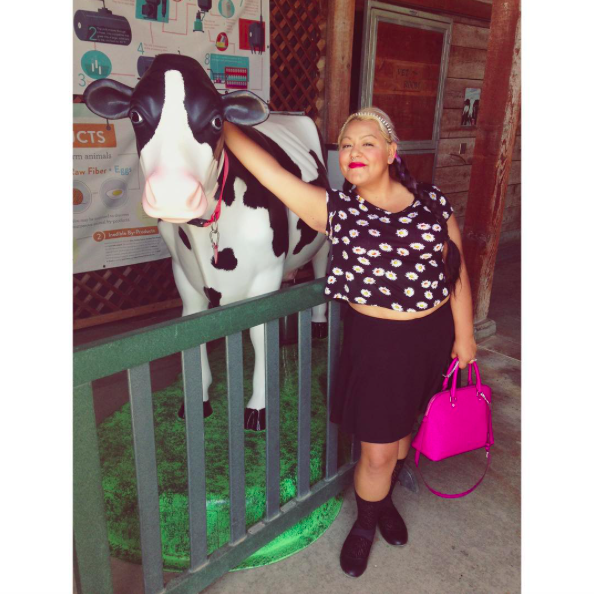 Sara channels '90s Drew Barrymore with this perfect daisy crop top and fresh face. 
6. Sierra of Eclectic Kurves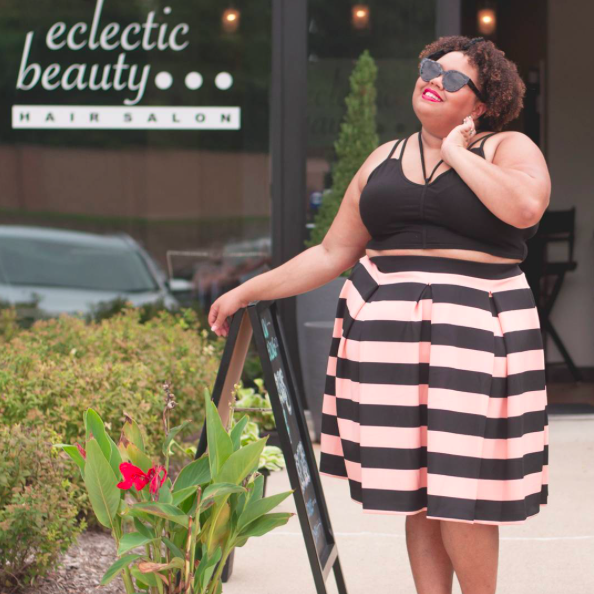 Sierra proudly wears a playfully feminine casual cocktail look with this striped midi skirt and caged crop top. 
7. Ravey Baby, Plus-Size Model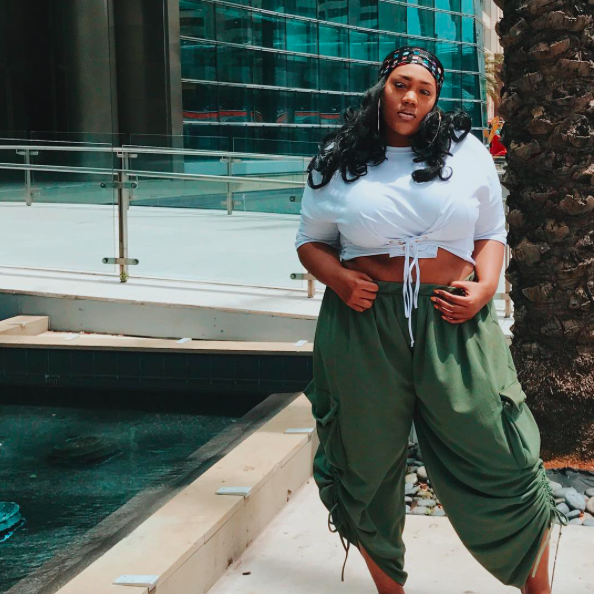 Raven channels a gorgeous utilitarian hard-femme glamour with this crop top and these harem-meets-cargo pants. 
8. Lauren Meowlie, Instagram Babe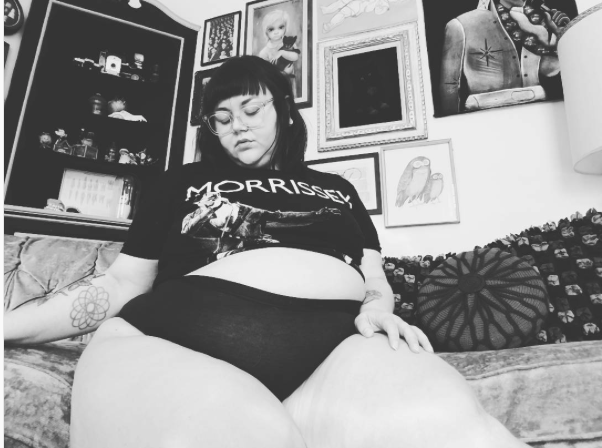 Music fan and all-around awesome person Lauren shows off her love for Morrissey and her belly with this gorgeous black and white shot. 
9. Rachele Cateyes, Artist and Blogger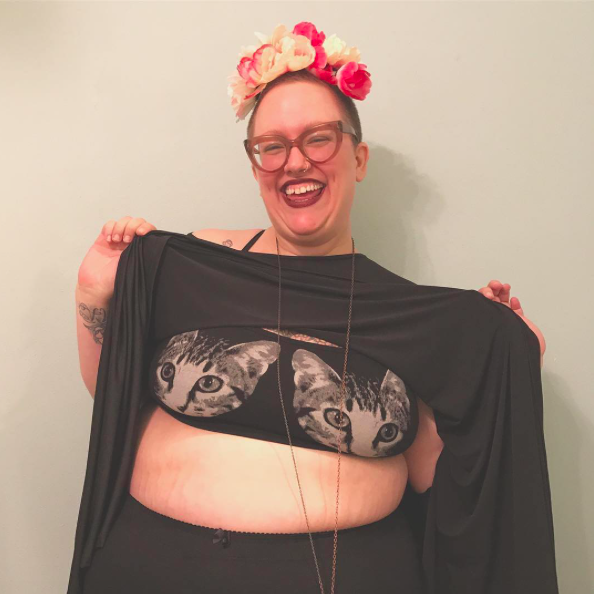 Rachele Cateyes shows off her kittens with this fabulous crop top as she explores what femme means to her. 
10. Annette Richmond, From Annette With Love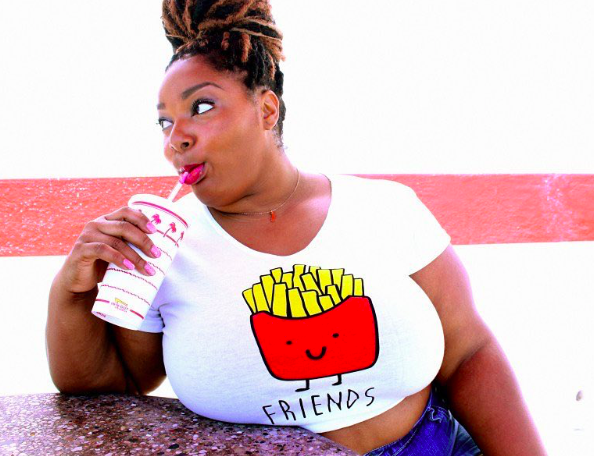 Annette shamelessly (and rightfully so!) enjoys a delicious meal at In-N-Out while traveling on the West Coast. She captures it to normalize the fact that of, of course, we have to eat and no, you won't tell us what to put in our bodies. 
11. Jessica Hinkle, Fat Fashion and Proud Mary Clothing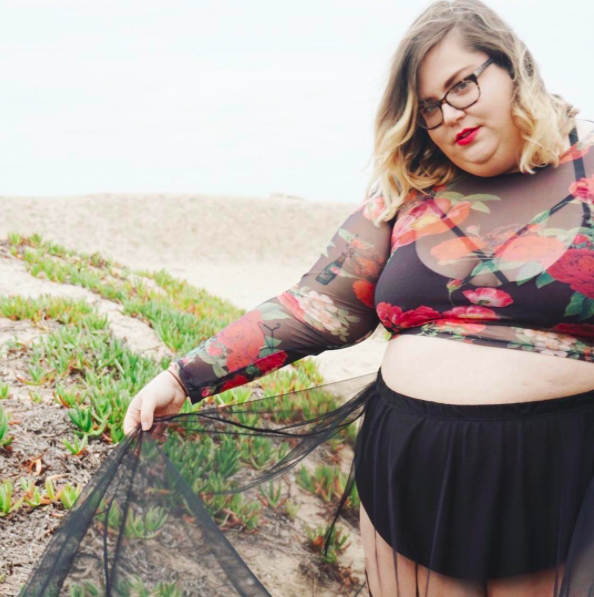 Jessica Hinkle shows off her gorgeous sheer dark floral piece and crop top amid an equally gorgeous setting. 
12. Ashlee Brioné, Instagram Babe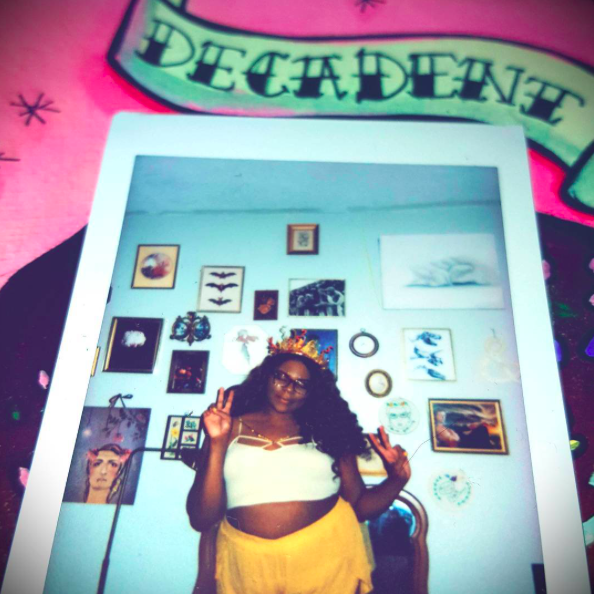 Ashlee shines brightly in her crown, crop top, and golden shorts looking like the badass babe that she is. 
13. Triple cuties: Jenny Lee, Mars, and Amy Helen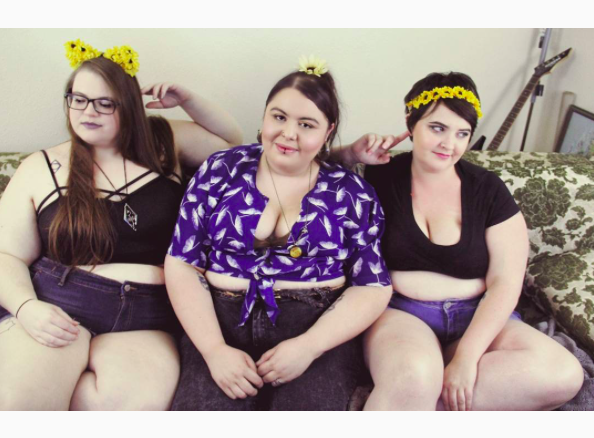 This photo can barely contain the awesomeness of Jenny Lee, Mars Begley, and Amy Helen in one photograph! 
14. Jessie Lupinetti, Plus-Size Model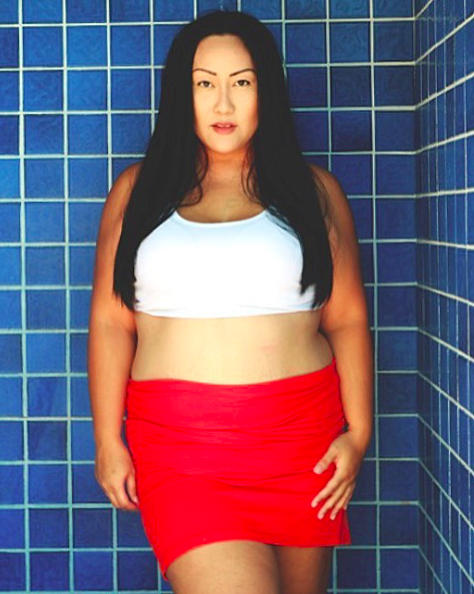 Plus-size model Jessie Lupinetti rocks a perfect minimalist red and white look showcasing her tummy. 
15. Rachel, Song From a Box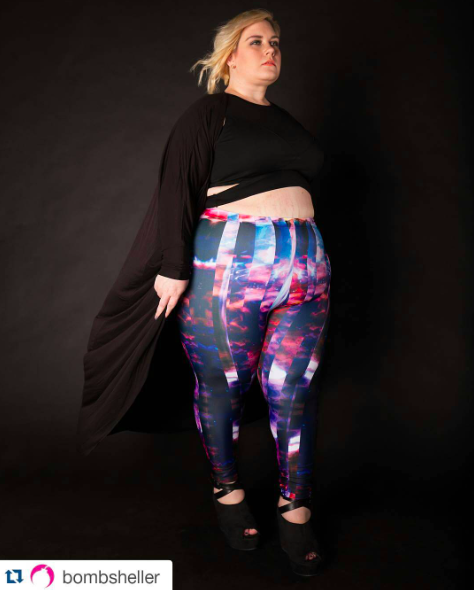 Rachel proudly shows off her tummy in this gorgeous dramatic athleisure look from Pacific Northwest-based Bombsheller leggings.