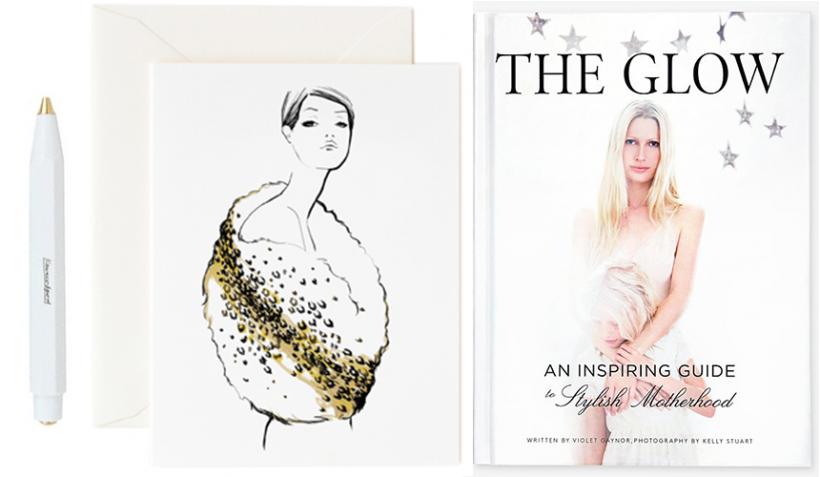 Sunday is Mother's Day. And while some annoying overachievers have been working on a gift for the past month—perhaps a pair of monogrammed silk pajamas or a set of DIY spring jams—we're sure many of you still haven't gotten your mom a gift, let alone a card. Don't fret: here are some presents you can still overnight to your momma. Or if that doesn't work, just print out a picture of the gift and put it in her card with a little note reading "It's on the way!" Procrastination: the story of our lives!
Now, here's what to get the...
Always-organized Mom
If your mom is one of those anal retentive, list-writing, thank-you-card-sending types (like mine), why not indulge her etiquette-obsessed ways? Blogger Garance Doré's new stationary collection with Rifle Bond Paper Company has plenty of options—stationary, post-it, calendars, etc.—while Catbird's Mini French Café pens fit into any purse.
Super-stylish Mom
Most likely, your style maven mother already has everything she wants. Add to her collection with a brightly colored Comme des Garçons pouch (one can never have too many). For the home, we love this Fog Linen tray, ideal for putting change or keys on, or for serving up a mean afternoon tea. The lemon yellow is spring-ready and the navy is a year-round classic.
Foodie Mom
If you spent your childhood taste-testing fois gras, sampling $500 sushi dinners and eating salted caramel chocolate chip cookies while all your friends were stuck with Nestle Toll House, well...we're really jealous of you. Also, you might want to repay your mom for a lifetime of culinary education with edible luxuries. A monthly macaroon subscription from luvmacaroons.com will remind her how much your love her all year long. For something a little more savory, Blue Bottle's New Orleans Iced Kit has everything she needs to re-create the coffee brand's most-loved summertime drink.
Mom-to-be
Surprise the mom-to-be in your life with things that have nothing to do with babies (she's probably exhausted by all that talk of nipple cream and breast pumps anyways). The Glow, the book behind the popular blog of the same name, is an "inspiring guide to stylish motherhood," whatever that means. Chances are, when your giftee is three weeks into motherhood and knee-deep in spit up, she'll appreciate the escapism of this book's pretty pictures featuring angelic toddlers and mothers who never gained any baby weight in the first place (as if). 
Image: Catbird, Garance Doré, The Glow