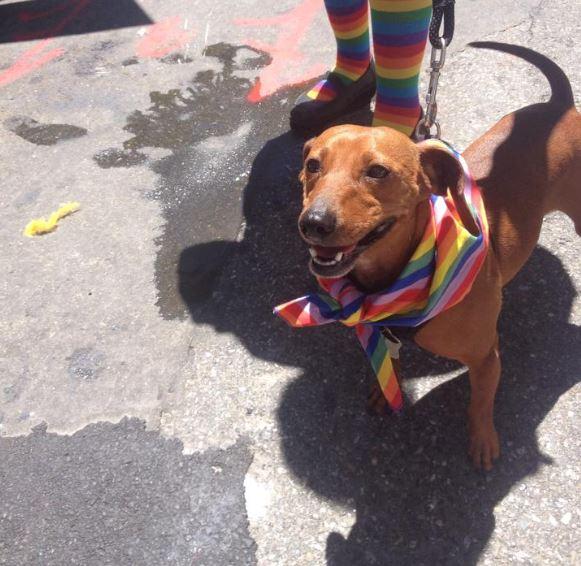 It's out, loud, proud and a damn good time. Yesterday, the San Francisco Pride Parade drew more than 1 million people to marvel at kick-ass costumes and colorful floats, all while celebrating an equal love movement that has come a remarkably long way since the first parade sashayed across the city 44 years ago. 
This street-side soiree was of course not the only one celebrating the LGBTQ movement over the weekend; pride revelers gathered their rainbows, boas, ball-gags and bustiers and filled the streets from New York City to Chicago to Cleveland, making this a nationwide party. The most joyful carousings are often ones that are important to boot. (And who doesn't love a little sunshine on their perineum?)
Our intrepid reporter, Aubrey Wallace, was on the scene in San Francisco to document the Dionysian drag queens and every same-love supporter in between. Couldn't make it this year? Check out a quick glimpse of what you missed below, then get thee to your local pride event (and into some hot pants!) next time around.
#sfpride #ravishpride