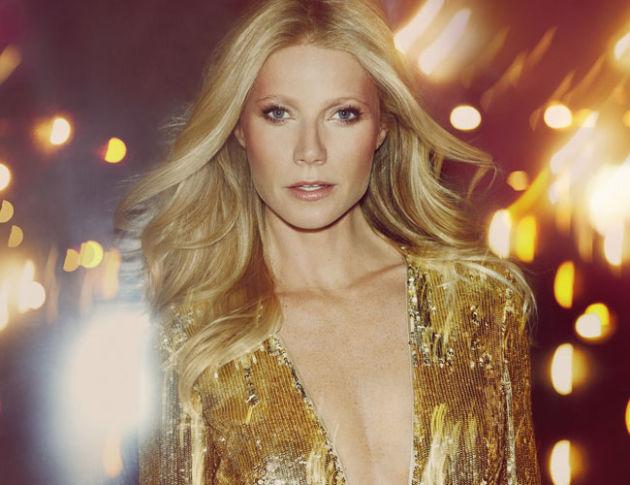 Remember when Gwyneth and Madonna were like BFF? It was in the mid-2000s and there was lots of Kaballah and Tracy Anderson involved. They two were always papped together on the streets of London—all sweaty, skinny and bitchy-faced—but then it kind of just suddenly stopped, and the world was left to wonder, "Do these two even text any more?"
Well, it's safe to say the celebs are still friends, because Gwyneth, as the new face of Max Factor, is totally impersonating Madge, and we feel like, as Gwyneth (the master of all things manners, etiquette and decorum), she wouldn't make such a bold move unless the two were still friends. And she looks great in Madonna's classic duds—a lace tee and a hell of a lot of chains. It works.
In honor of Max Factor's 100th anniversary and history as Hollywood's premier beauty brand (they created the iconic looks of Bette Davis, Judy Garland and Joan Crawford), Gwyneth is also taking on the classic aesthetics the 50s, 60s and 70s. She's all effortless and French with a mean cat-eye as Brigitte Bardot, demure and bouffant-ed as Audrey Hepburn and gold and glittering as 70s icon Farrah Fawcett. There's a minx-y Gwynnie for every decade.
Actress, singer, mother, cookbook author, pop-up shop renegade, conscious uncoupler and now Hollywood celebrity impersonator—is there anything that Gwyneth Paltrow can't won't do?
Images: c/o Max Factor