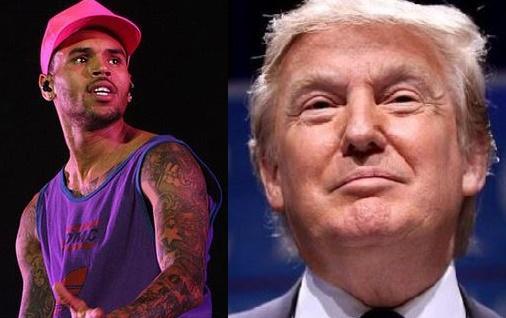 As the Ebola epidemic rages on, health officials have gone into the trenches around the globe, putting their lives at risk to save those of others afflicted by the devastating virus.
Yes, but . . . what do our beloved celebrities think of it all?
As happens with nearly ever big-news crisis, stars have been inserting themselves into the ongoing conversation about the disease—and nabbing ample news headlines in the process.
Is it ridiculous to focus on celebrities when "real" people are combating the disease on the ground in tangible, meaningful ways? Is it distressing that people pay more attention to the young studs of One Direction than the UN chief talking about efforts to eradicate the virus? Yes and hell yes. But we can't ignore how much sway celebs hold with the masses—meaning their participation, ill or good, does have an impact on awareness and dialogue.
Celebrities also serve as a high-profile microcosm of base human nature, their responses illuminating an inclination toward responses both commendable (altruism, compassion) and detestable (jingoism, selfishness, hysteria).
Here, were rundown the good, bad and ugliest of A-list reactions to the crisis.
The Good
One Direction, Chris Martin, Bono, and Ellie Goulding
Sure, they're a little self-serving (our talent will save the world!), but star-studded recordings have long been a hallmark of celebrity do-goodery, from "We Are The World" to bring attention to a famine in Africa (and later used to support those affected by the Haitian earthquake) to "Do They Know It's Christmas?," the 1984 all-star recording to combat poverty in Ethiopia. On its 30th birthday, that holiday tune is being reworked with a new cast of A-listers—including One Direction, Ed Sheeran, Chris Martin, Bono, Sam Smith and Ellie Goulding—with all proceeds going toward the UN effort to fight the virus in West Africa.
Just because something is cheesy as all get out, doesn't mean it can't be effective.
David Beckham
In West Africa, at least 3,700 children have lost one or both parents to Ebola, and some 9,000 people have been affected. To help spread a message of awareness and education in the West African nation of Sierra Leone, soccer beefcake and H&M underwear model David Beckham—a UN Goodwill Ambassador—recorded a video PSA to encourage those in the country to "take the right measures" to curb the disease's spread, while drumming up support for UNICEF's efforts in the area.
Said Beckham in the announcement, which aired on national TV and in town halls and community centers across the country:
"Today, the courageous people of Sierra Leone are facing an invisible enemy—a ferocious Ebola disease that's spreading fast across West Africa. The images are heart-wrenching. As a father, I can't imagine what it must feel like, seeing your child suffer and feeling so helpless. But there is something you can do. Unicef is on the ground, working around the clock to protect children and families from this deadly virus. Please give Unicef the help it needs to tackle this crisis. We're in a race against time."
The Bad
Kim Kardashian
Reportedly, Kim Kardashian and her fam recently bought hazmat suits to protect themselves against the virus that has inflicted four and killed one in the nation. Then again, this "news" came courtesy of an anonymous source and was reported exclusively on a rather dubious-sounding site called "Dish Nation." (Dish Nation, if your sole intent was to get me to click your content . . .  dammit it!)
In other Kim K/Ebola news—because this is the world in which we live—one rather clever tweeter went viral for accurately pointing out that "More Americans have been married to Kim Kardashian than have died of Ebola." Brilliant.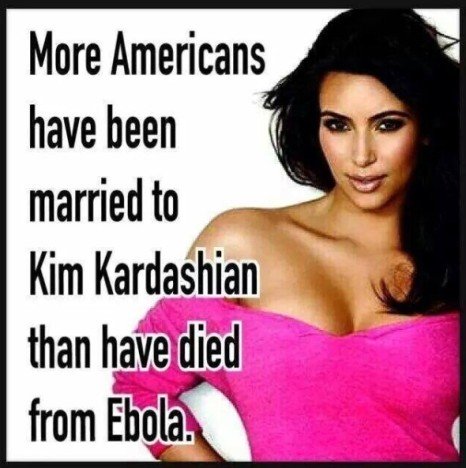 Iggy Azalea
Here's something you should never, ever joke about: a virus that's killed thousands of people. Apparently, Aussie rapper Azalea didn't get that memo, as she reportedly told a paparazzo, "I hope you get Ebola. I hope you die."
To repeat: not. funny.
The Ugly
Chris Brown
At this point, Brown's epic douche-baggery should be considered a kind of performance art. Here's how the world's worst person responded to the devastating virus: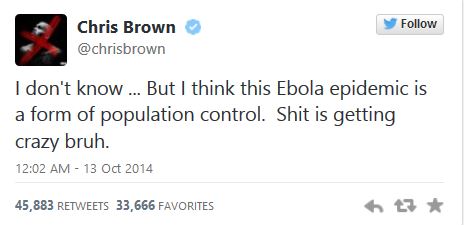 No seriously. He tweeted that.
Donald Trump
The Donald's infamous and rather astounding lack of interest in anything other than himself came to bear when he tweeted of the virus: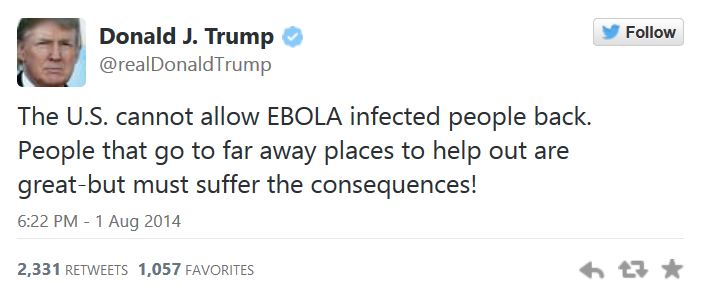 And: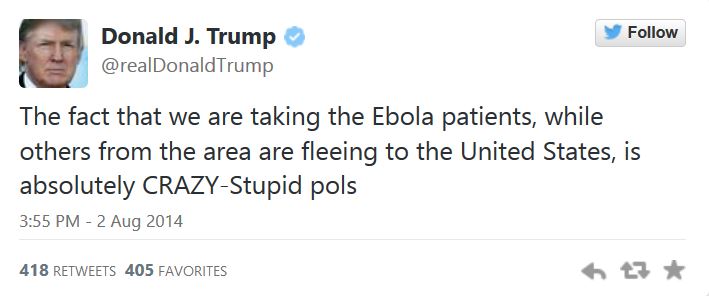 Oh, and he also posted videos on Instagram decrying Obama's decision to send U.S. troops abroad to help save lives, and called Obama "psycho" for not halting flights, thereby stoking completely unfounded hysteria. (Donald Trump, if your sole intention was to make people pay attention to you instead of your comb-over. . . dammit!)