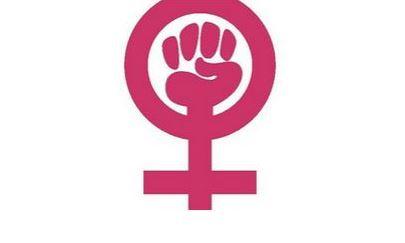 It's a safe bet that readers of our women-led, women-focused website care about women's rights issues. So it's also safe to assume they'd be interested in a site we've come across that focuses on news pertaining to just that.
Women's Rights News is just as it advertises—a site that culls and shares the latest in the world of women's rights, with content spanning from the cultural to the political and the inspiring to the fist-shaking. We highly recommend it, and will be partnering with the site more in the future . . . so stay tuned!
Here's a sampling of recent stories to whet your appetite.
Bill Cosby's Wife Camille Defends Him As "Kind, Generous, Funny"
"He is a kind man, a generous man, a funny man," Mrs. Cosby said in a statement first reported by CBS. "A different man has been portrayed in the media over the last two months. It is the portrait of a man I do not know."
In her statement, Mrs. Cosby mentions Rolling Stone'sreexamined story of rape at the University of Virginiaand compares her husband's current crisis to the one going on at Rolling Stone.
Jennifer Aniston's Response To Sexist Comments Over Her Womb
Whether headlines are proclaiming that Jennifer is pregnant with twins, or deeming her 'sad, alone, and desperate for kids', it seems like the world is entirely obsessed with Jennifer Anniston's womb.
"I don't like [the pressure] that people put on me," Jennifer told Allure,"on women, that you've failed yourself as a female because you haven't procreated. I don't think it's fair."
Meet Bayan Mahmoud al-Zahran: The Woman Who Launched Saudi Arabia's First All-woman Law Firm
Bayan Mahmoud al-Zahran opened the country's first female law firm, where she'll represent women and bring women's rights issues into the courts.
"I believe women lawyers can contribute a lot to the legal system," al-Zahran said. "This law firm will make a difference in the history of court cases and female disputes in the Kingdom. I am very hopeful and thank everyone who supported me in taking this historical step."
"Wow, You Look Just Like Me!" Cinderella Shows Girl With Leukemia You Can Be "Perfect"
A little girl battling cancer who was self-conscious about her hair loss learned that anyone can be a princess when she got to meet a Cinderella that looked just like her.
Isabella Harvey has been battling leukemia for almost three years. When she first lost her hair at the age of three, she was too young to be bothered by it, Isabella's mom Pina Harvey told ABC. But when Isabella, now 5 years old, lost her hair again this year, she became insecure about her bald head and now rarely ventures outside without a hat.