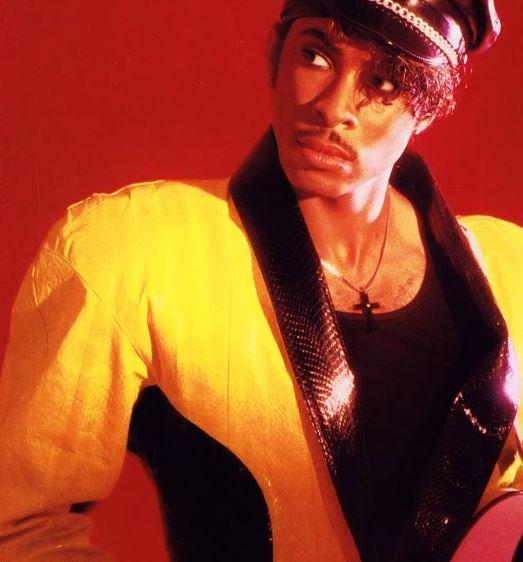 Andre Cymnone
I met Dee of fyeahblackrockmusic on Twitter, and she's quickly become my favorite rock critic writing today. She doesn't publish on any major platforms, but following her on social media is an amazing education in the history, racial politics, and gender politics of contemporary music. For Dee, rock music isn't a lumbering monochromatic boomer dinosaur for swaggering white kids. Instead, it's an integrated, varied, still-vital music, extending from Sister Rosetta Tharpe through Aretha Franklin and on up to Kelis and Beyoncé.
Dee told me her eclectic musical interests and knowledge came to her from her family: "I was one of those kids; I was always into music," she said. Her dad was a "music snob" who listened to Ornette Coleman and Miles Davis; her mom, some years younger, loved Motown, the Rolling Stones, and Grand Funk Railroad. Her older sister listened to early hip hop. "I had a large palette in terms of what I was introduced to and what I was able to consume early on," she said.
Growing up in Washington DC was important too; the city, she said, is:
"Like a musical gumbo. You've got Go Go bands right next to hardcore. So I could listen to Chuck Brown and I could listen to Bad Brains. And people wouldn't think any less of you."
I talked to Dee by phone about musical gumbos, rock, and race.
Rock music is often thought of as being a music that has black roots—like Chuck Berry or Little Richard—but which became primarily white in the '60s and '70s and on to the present. What's wrong with that narrative?
For me, I used to like to read liner notes. And when you read liner notes, you figure out who's playing on what. And you see that session musicians are playing on one kind of record and then go play on another.
Like with Muscle Shoals?
In terms of Muscle Shoals, David Hood did the baseline for the Staple Singers "I'll Take You There." And when the British folks heard that, like David Bowie, they rushed down there, like "we have to have that sound." And they thought it was a black dude playing. But it was actually a white dude. David Hood is a white dude. So you have this cross-over that is happening at least in Muscle Shoals.
But the real interesting thing I've always thought about rock and roll is its mix of black and white roots. And I think that's what scares people. You end up in a situation where the black part of rock and roll becomes the unspoken part. So you get white people pushed out in front as innovators. And the black part is still there, but is unspoken. So it remains a very black and white art form, a very intertwined art form because it comes from the South. And one of the things that was the big thing about rock and roll when it first came out is people would say it's going to corrupt our youth, it's going to encourage race mixing. So one thing that stayed mixed was the art itself—at least in terms of sound. But it didn't stay mixed in terms of representation.
Because you can deny it if you can't see it. So that's why you get the conception of what a rock star looks like. When you hear LaVerne Baker, or you hear Ruth Brown, you don't think that they are what a rock star looks like. Which is how you can get Buddy Holly or Jerry Lee Lewis saying that Sister Rosetta Tharpe is one of their favorite guitarists. There's a level of erasure happening because the idea of a mixed America is something that doesn't sit right with many folks in America.
So you've sometimes called Stevie Wonder a rock musician . . . is that right?
What irritates me is that white folks will invent genres. Like for instance, what the hell is "yacht rock"? That to me is R&B music. I mean the Doobie Brothers is R&B music. But no, you invent "yacht rock." What is rocking about it? It's R&B; call it what it is.
So singer-songwriters. Well, most R&B folks are singer-songwriters. When you think of the construction of what a singer-songwriter is, you think of Joni Mitchell, you think of Rickie Lee Jones, you think of James Taylor, you think of Carly Simon. But you won't think of Donny Hathaway. You won't think of Bobby Womack. I mean you won't think of Aretha Franklin, who if anybody is a singer-songwriter, it's fucking Aretha Franklin.
And for me singer-songwriter sticks out because it's supposed to be a skill; you sing and you write your songs. For me the denial of that term is a racial one, because the folks who wouldn't be called singer-songwriters, like Aretha Franklin, are thought to have no skills. They're thought to be bodies who sing. So you don't think of Aretha Franklin as a consummate musician. Though record producer Lou Adler talked about how he used to just tell them, let her pick her own music, work with the arrangers and producers at Atlantic, and he would talk about how she would sit down and be at the piano and play, and all they'd have to do is get out of the way and let her make her magic.
There's such a level of distancing with these terms. For example, Adele sings soulfully; she doesn't sing soul music. It's about the words we use to describe these people. We've given the term "rock" such a centralized place that it's immediate legitimacy. So somebody like Stevie Wonder is an essential singer/songwriter. Who has written more recognizable tunes than Stevie Wonder?
Or somebody as central as Bobby Womack. Bobby Womack played on everybody's records. He's at so many vertices of history. He was the last person to see Janis Joplin alive. He played on a whole bunch of Muscle Shoals records. He played with Aretha Franklin. He played on Elvis' records. He had a whole career as a sideman, and before that he was singing as a protege of Sam Cooke. So, if you can erase their accomplishments across the board, then you reduce them to just a voice; just a vessel to sing.
So, I wondered what you thought about the latest wave of alternative R&B?
Well, to the point you made the other day about alternative R&B—because of social media there's a level of visibility for the SZAs and the FKA Twigs. But they're really just part of an extension of history where you have Dionne Farris and Kelis and Santigold and you have all these folks who were alternative black girls, who were themselves coming off of Neneh Cherry and Betty Davis and Nona Hendryx and Patti Labelle. It's a whole history of black alternative girls, but they were never given the space or the credit. So they come from a history. It's not just out of the blue.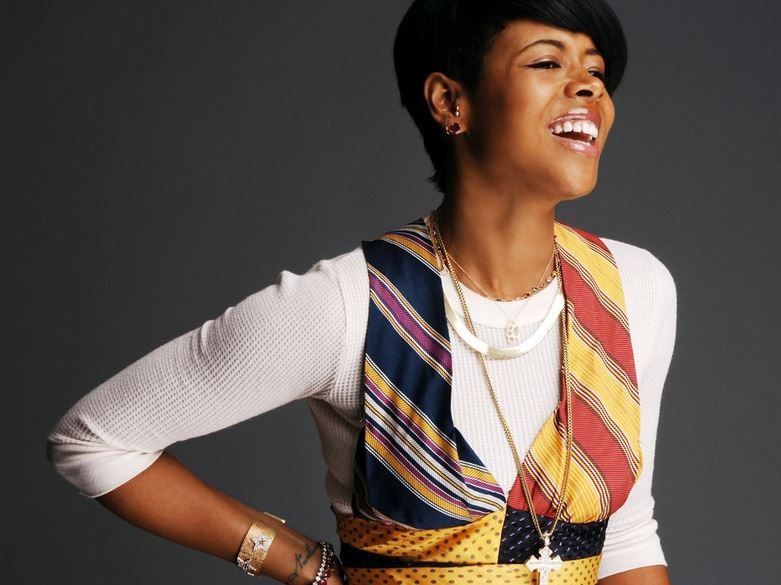 For instance, Kelis; who the hell else in any genre was screaming on a track about how they hated their significant other. That's punk as fuck. And you can tell she influenced people, like Beyoncé's "Ring the Alarm."
What irritates me about Kelis is that her career starts about the time of Pink's. Pink starts out as an urban artist, and then she decides she wants to be rock. But she doesn't do anything different other than, instead of wearing white jump suits and starring in hip hop videos, she decides to just change her clothes and get with Linda Perry. Suddenly she's a rock chick. She didn't start singing any differently; she sings the exact same. And people say Kelis is an R&B chick. But if she was white, she'd be Pink.
You can follow Dee along on her Twitter @NoTime4YourShit.
Images via fyeahblackrockmusic