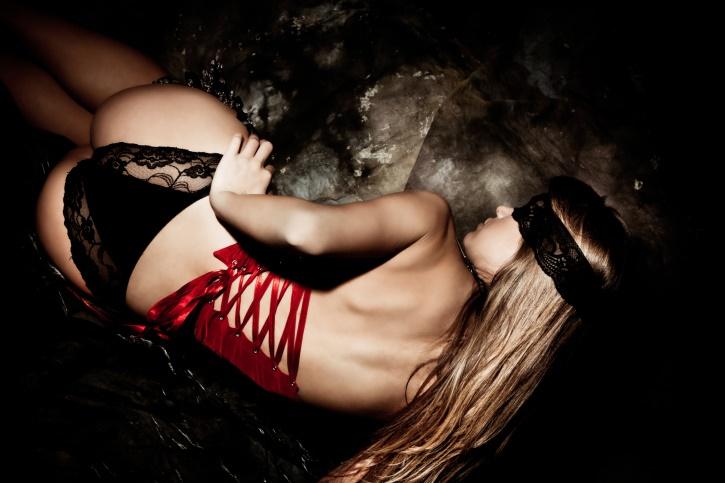 Credit: Thinkstock
In this excerpt from the new book Best Sex Writing of the Year, people from the kink community open up about BDSM and sobriety.
What's the link between BDSM—the catch-all term for bondage, discipline, domination/submission, sadism, and masochism—and sobriety?
Can you be clean and sober and still engage kinkily? For those who identify as clean and kink-friendly, the answer is a resounding, "Yes, please (may I have another?)." The connection is being borne out as supportive communities of like-minded people are springing up around the country.
The issue goes beyond physical safety; as one woman told me, "Who wants to be flogged by a drunk guy?" While a number of interviewees reported they have attended play parties—often in private homes—where alcohol and drugs abound, most organized play parties frown on, or explicitly forbid, such substances and often turn away players who show up intoxicated. (This is also a common complaint of professional dominatrices, who often have to turn away drunks.)
Mollena Williams—a BDSM educator and the coauthor of the guidebook Playing Well with Others—founded San Francisco's Safeword, which offers a "12-Step modeled approach to recovery for kink-identified people." She began the group in 2007 in response to her lukewarm reception at traditional AA meetings. She recalled that her tastes were considered to be incompatible with her sobriety: "People are often ready to attribute your desires to do kink or BDSM as part of your addiction." She added that many 12-steppers "equated that high you experience within a scene as a result of a dry drunk. I was accused of substituting one drink for another. They didn't see that for me Kink and Leather were the last bastions of my sobriety!"
The majority of interviewees emphasized the positive effect BDSM has had on their sobriety, going far beyond the realm of the dungeon or kinky world. Theener, a 35-year-old New Yorker who's been kinky since she got a birthday spanking in 2004, feels like she had to "learn how to be kinky all over again" after getting sober in 2008.
"You have to learn how to have fun without alcohol and drugs being the center of your fun," she said. "When I wasn't sober, I wasn't interested in spaces like [S&M club] Paddles and [support and information group] Lesbian Sex Mafia meetings because there wasn't booze. I had to appreciate later that those places were alcohol free."
Theener makes an explicit link between how BDSM and sobriety work together in her life. "I describe myself as having a dopamine problem; One of the things that's been integral with me in sobriety is figuring out healthy ways to experience adrenaline-creating activities," she said. "BDSM is a way that I can get all the chemicals in my brain revving and it keeps me busy and learning. It's somewhat risky but because it's surrounded on all sides by boundaries and negotiations, it's a safe way of engaging in some risky behavior that's helpful in my sobriety."
Jonathan, 35, of Brooklyn, got into kink after sobering up. He found that exploring BDSM "dovetailed nicely" with a 12-step program. "The thing that surprised me and made me really happy when I started to explore this world is how healthy and sane the people are," he said. "From the outside you'd think BDSM freaks would be damaged misfit toys—and there are those people—but there's also a community of people who are very aware of who they are, very aware of the boundaries and of the consequences of their actions."
Similarly, Jackson, 36, of San Francisco, sought out the kink scene specifically as a way of coping with sobriety. "Part of my motivation for exploring play parties is because after I lost my favorite means for medicating my social anxiety, it became much more difficult to navigate daily, run-of-the-mill interactions," he said. "I figured the one place where everyone would be both open-minded and accepting of awkwardness would be a pansexual play party space. It offers a respite from shame, guilt and judgment. The party I frequent, Mission Control, is not a sober space, but I'm comfortable around alcohol at bars so it isn't a problem."
As BDSM has become more and more mainstream over the years, the resources for sober kink have also increased. The kink-centric networking site FetLife has a "clean and sober pervs discussion group" where posters can seek local sponsors, list sobriety dates and, of course, hook up. Recovery in the Lifestyle is a fellowship of BDSM lifestyle people who are in recovery—or would like to be—and serves as a hub for those looking to find meetings or start them. Kink Aware Professionals List, put out by the National Coalition for Sexual Freedom, is a directory that can provide you with a kink-friendly therapist. Even Princeton University's newly formed BDSM/kink support group PINS (Princeton in the Nation's Service) has a strict no-alcohol policy. And if you are put off by the style of Fifty Shades of Grey, Kinked Sober is a terrific—and free—Story of O-type e-book with a sober twist, by the very anonymous-sounding Lauren L.
Practitioners still have to be wary, however. "The flip side," warned Jonathan, "is that a lot of people in recovery have also had problems with sex addiction. Any substance or behavior can be abused. If you want to explore your desires, how do you do it in a way that is healthy and doesn't start to tip into compulsive behavior?"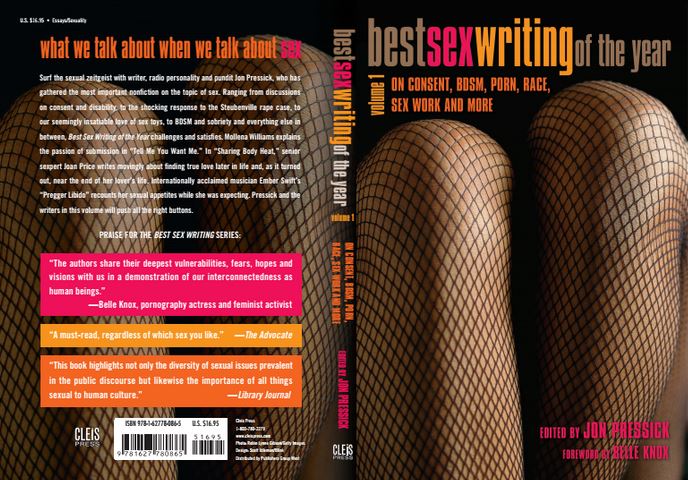 Best Sex Writing of the Year: On Consent, BDSM, Porn, Race, Sex Work And More was released by Cleis Press on March 17. Share, like, or tweet this excerpt by Friday, April 3, to win a free copy of the book!